MXR® UNI-VIBE® CHORUS/VIBRATO M68
The MXR UNI-VIBE Chorus/Vibrato delivers the same lush, Lesley Rotary Speaker inspired textures that players have used since the late '60s.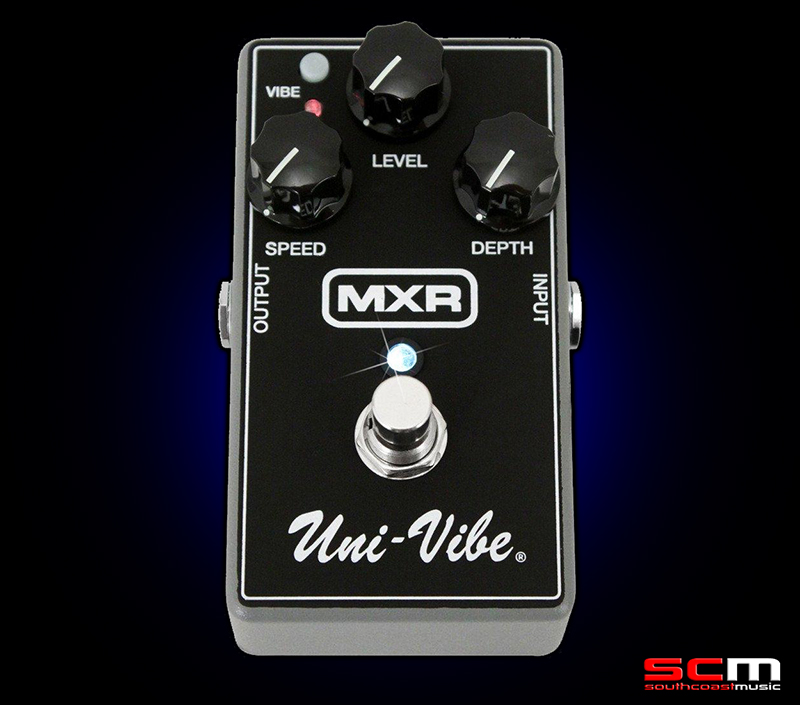 The M68 UNI-VIBE has been updated with modern gigging players in mind, this effect now it comes in a standard MXR housing-a fraction of the size and weight of the original-with true bypass switching.
With its simple three-knob interface, you can dial in the effect to your taste in short order. First, use the VIBE switch to select either Chorus Mode-dry signal mixed with pitch-shifted signal-or Vibrato Mode-only pitch-shifted signal. Then, use the LEVEL control to set the effect volume, the SPEED control to set the sweep rate, and the DEPTH control to set overall intensity.
Put the MXR Uni-Vibe Chorus/Vibrato on your board and expand your tonal palette.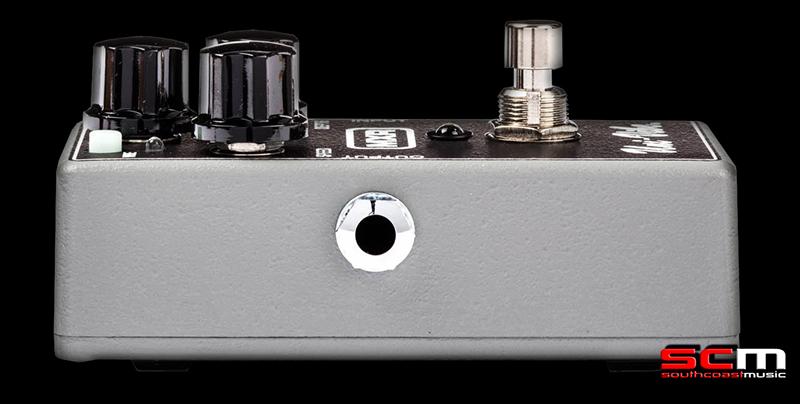 The MXR NI-VIBE Chorus/Vibrato delivers classic textures and tones with a smaller footprint, a simple three-knob interface, and true bypass switching.
The MXR M68 gives you the legendary UNIVIBE effect, only in a smaller housing.
The UNIVIBE is one of the best selling FX pedals of all time and once you have plugged your guitar into it you will understand why. The Chorus mode sounds rich, lush while the Vibrato mode delivers a deep, shimmering texture that is almost other-worldly.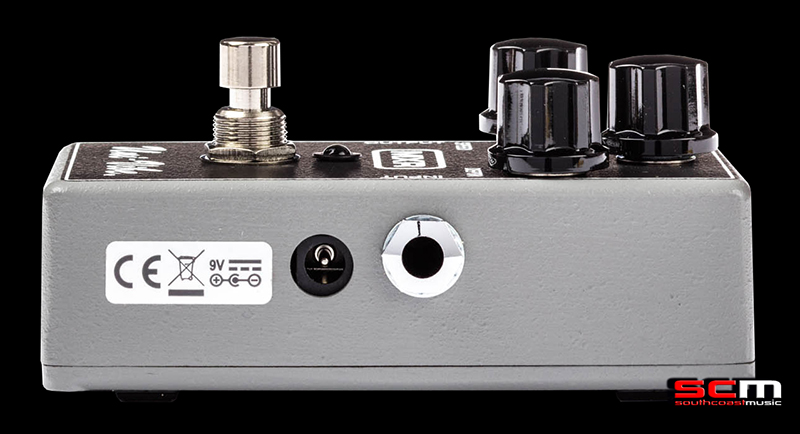 MXR M68 UNI-VIBE SPECIFICATIONS
• Input Impedance: 1 MΩ
• Output Impedance 5 kΩ
• Max Input: 0 dBV
• Max Output: 8 dBV
• Noise Floor* -94 dBV (*A-weighted, all controls at mid position)
• Speed Control 0.5 Hz to 10.5 Hz
• Bypass: Yes – True Hardwire
• Current Draw: 5 mA
• Power Supply: 9V DC POWER (from Adapter or Battery – both optional)
The MXR Uni-Vibe® Chorus/ Vibrato can be powered by one 9-volt battery (remove bottom plate to install) or Dunlop 9-volt AC adapter (both are optional).