MATON
1 0 0 %   G E N U I N E   A U S T R A L I A N   L E A T H E R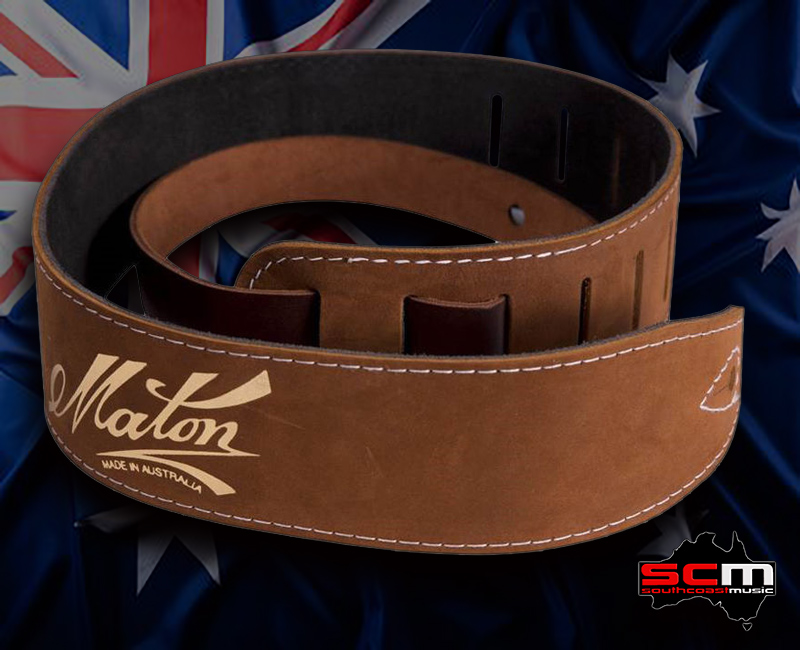 The Perfect Strap for Your Guitar!
MATON LEATHER STRAP
Capture the look of the Australian Bush with this superb Guitar strap. Made from 100% Australian Leather, this Maton guitar strap offers that same unbeatable Maton quality for any performance.
Fully adjustable for a range of sizes and instruments, get yours today and play with more confidence knowing that your precious instrument is in good hands.
Product Features
• Made in Australia
• Fully Adjustable
• Suits guitar, bass, banjo, mandolin or ukulele
• Colonial leather
• Approx 135cm in Length at longest setting
• Comfortable 2.5 inches wide
• Standard Brown finish with Gold logo