MAHALO
MAHALO RAINBOW SERIES SOPRANO UKULELE MR1GN
GREEN FINISH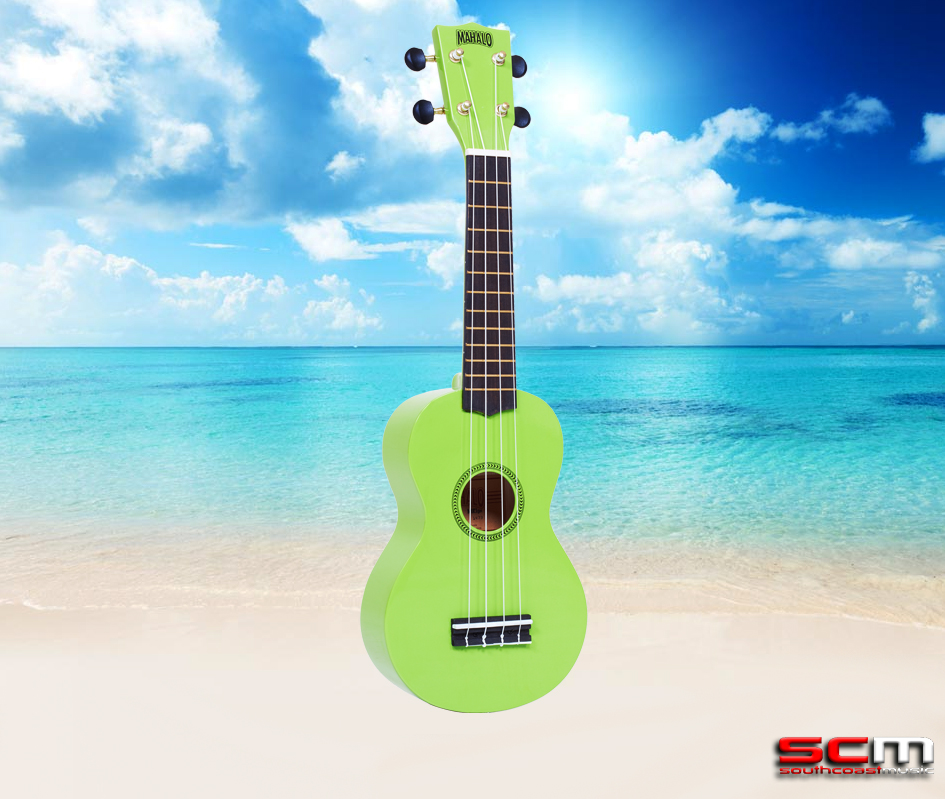 This is the upgraded version of the original beginner's ukulele – redesigned and upgraded with dazzling colours!
With millions of units sold, the Mahalo U30 is the World's biggest selling ukulele! Now Mahalo have totally re-designed and upgraded this best selling range of ukuleles into this dazzling selection . . . The Mahalo Rainbow Series.
Regardless of your personality, there are enough wonderful colours in the Mahalo Rainbow Series to let you express your individuality to the world.
Available in 10 vibrant, full-gloss colours and featuring Sengon necks and bodies, these new upgraded Mahalo Rainbow Series Ukuleles come complete with carry bags and represent outstanding value for money.
Mahalo Rainbow Series Ukuleles feature state-of-the-art Canadian NuBone Extended Bass (XB) bridge saddles to increase projection and bass response.
Italian Aquila Nylgut strings are now standard on the MR1, producing a fuller, louder and more balanced sound, rich in tonal harmonics.
The Rainbow Series Ukuleles are built in Mahalo's own factory (PT AKT Indonesia).
As individual as you are, there's a Mahalo Rainbow Series Ukulele that's just right for you.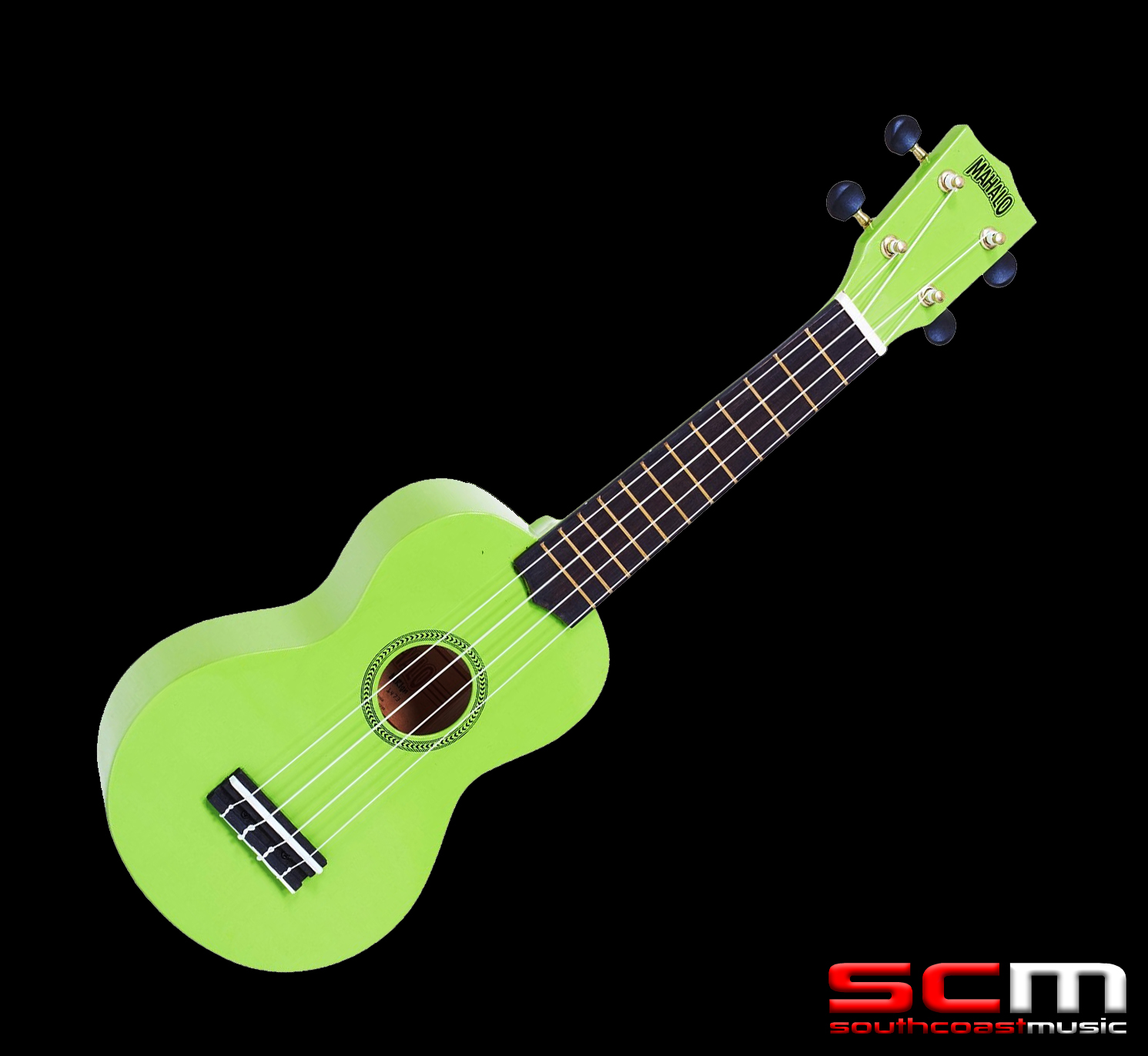 MAHALO RAINBOW SERIES UKULELE FEATURES
• Colour: GREEN
• Body Type: Soprano
• Body Material: Sengon
• Neck Material: Sengon
• Fingerboard Material: Sengon
• Bridge Material: Mahogany
• Machine Heads: Dolphin, Gold Plated
• Strings: Aquila Nylgut
• Frets: Brass
• Saddle: NuBone XB by GraphTech
• Case: Gig Bag, Black