LINE 6 HELIX FLOORBOARD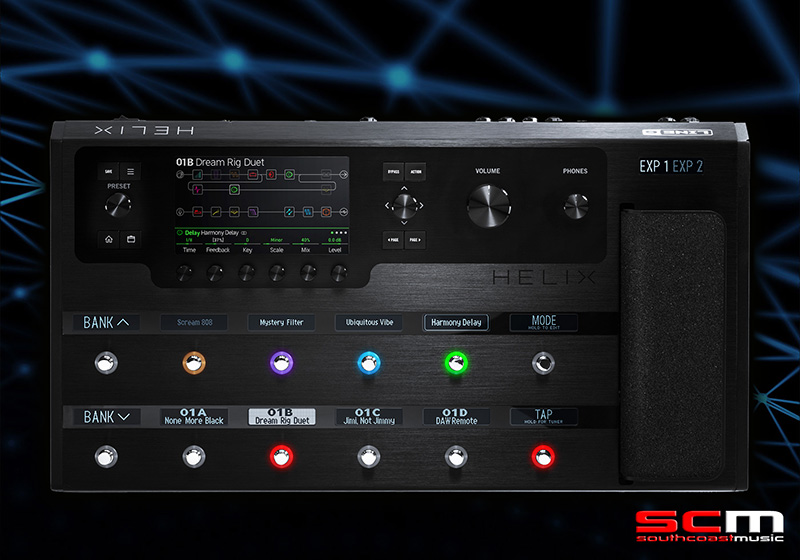 The Helix® FLOOR guitar processor has set a new standard for speed and ease of use to craft authentic and responsive guitar tones. The Helix FLOOR provides a familiar approach to tone creation, with a straightforward and intuitive interface that eliminates complex menu diving and replaces it with incredibly easy interaction. Helix also delivers extensive flexibility for a variety of applications, enabling you to take tones from studio to stage—and back again.
Powered by next-generation HX Modeling technology, the Helix FLOOR recreates amps, cabs, mics and effects with accuracy and precision. Vintage and modern tube amp models give an authentic sound and feel, and are designed to interact with your playing like the originals.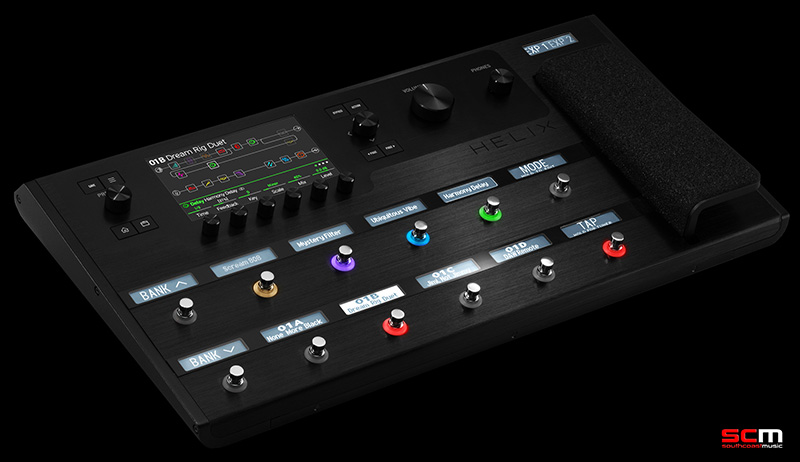 o Flagship Helix multi-effects floorboard system
o 12 capacitive-sensing footswitches and customizable scribble strips
o Extensive I/O for seamless integration with your entire rig
o 6.2″ color display, expression pedal, and 8-in/8-out USB audio interface
Helix® FLOOR is the flagship model of the Helix family, offering incredible power, flexibility and control. HX Modeling uses dual-DSP processing to deliver the nuanced character that exists in the original classics, giving you natural bloom, compression, modulation and honk on some models, as well as intense gain and breakup in others.
Helix FLOOR is a new kind of guitar processor – a tour-grade multi-effect pedal that sounds and feels authentic, it takes user experience to a new level and can act as the nerve center for your entire guitar rig. Whether you spend your time in the studio or on the stage, Helix is the next generation guitar processor you've been waiting for.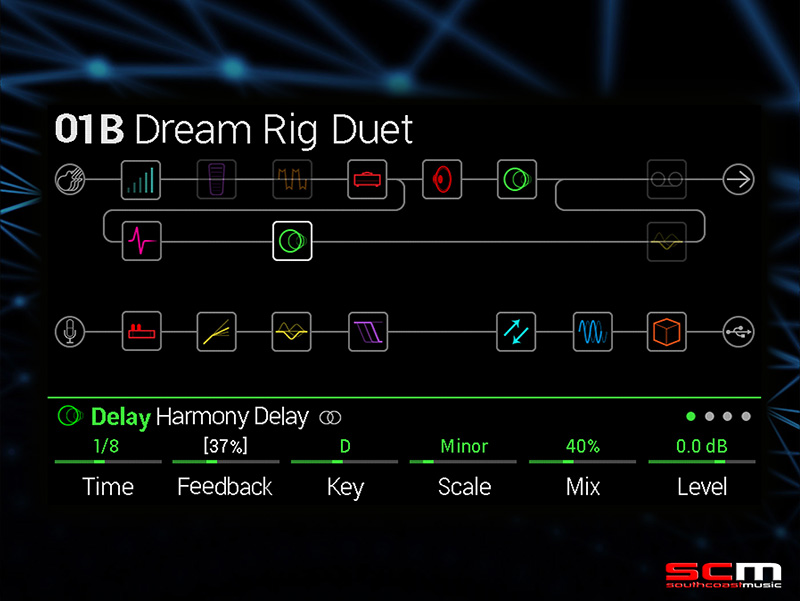 Not only do HX Models sound and feel real, Helix Floor and Helix Rack processors are comprehensive master controllers for your guitar system, with extensive I/O that provides unprecedented flexibility for studio and stage. Touch-sensitive footswitches, customizable scribble strips and a large color LCD make the user experience faster and more efficient.
The HX modeling engine uses dual-DSP processing to deliver attributes and nuance that weren't previously attainable from modeling, giving you classic bloom and gooey compression on some amp models, and a powerful gut punch on others. With touch-sensitive footswitches, a large color LCD and hands-free editing, Helix represents a new approach to user interface design. It also happens to be the most comprehensive master controller for guitar systems ever built.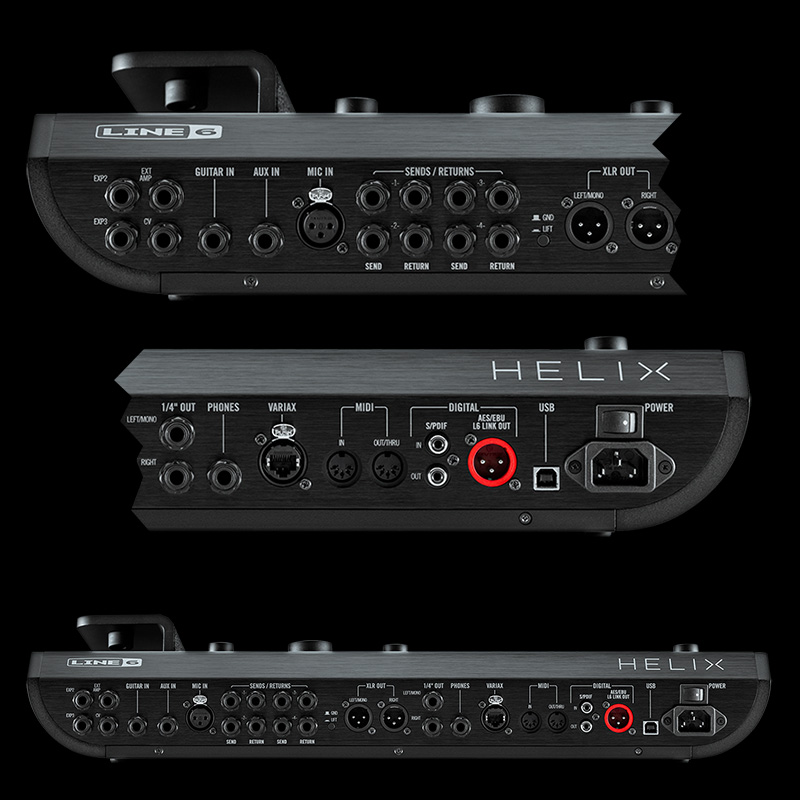 Virtual Reality just became very real…
o Powerful Dual DSP-powered HX modeling engine
o 62 amps, 37 cabs, 16 mics, and 104 effects
o Up to four simultaneous amplifiers
o Up to 32 simultaneous effects
o Four stereo discrete signal paths
o Editing workflow can be mastered incredibly quickly
o Capacitive Footswitches and Customizable Scribble Strips. Touch to Edit, Hold to Assign, Press to Engage
o Large 6.2″ 800 x 480 LCD display
o 12 touch-sensitive footswitches for editing
o Six smart edit knobs
o 10 inputs, 12 outputs (including four effects loops)
o 8-in/8-out USB audio interface
o Up to 3 Expression Pedals, CV/Expression Output, External Amp Switching, and Deep MIDI Control
o External amp switching
o XLR input
o S/PDIF, AES/EBU, and L6 Link digital outputs
o 22.05 x 11.85 x 3.58 inches
o 14.7lbs
FOR MORE INFORMATION, CLICK HERE.