LANEY GST212IE SPEAKER CABINET 2 x 12″ CUSTOM HH DRIVERS 8 ohms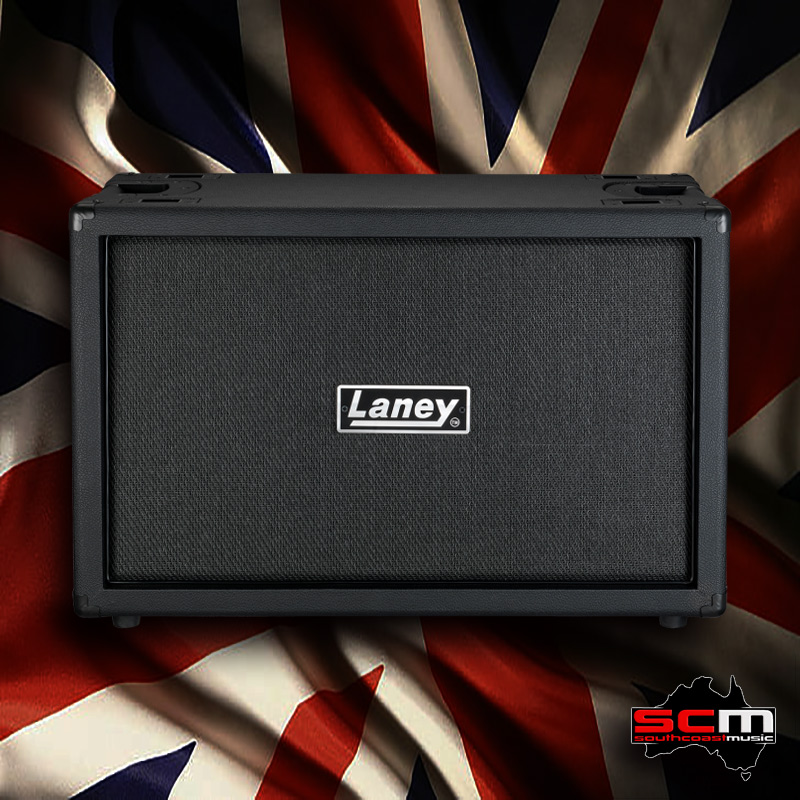 Designed and engineered in the UK, the Laney GS212IE Speaker Cabinet is a closed back extension cab that delivers the superb sonic performance that guitarists have come to expect from a Laney.
At the heart of the GS212IE Speaker Cab are a pair of custom 12″ drivers specifically designed by HH for Laney.
SOUND PERFORMANCE
Laney's closed-back design embodies the HH loaded GS212IE with a creamy rich vocal mid-range response, punchy bass performance and a sparkling, beautifully detailed top-end. These attributes along with superb directionality make the GS212IE a joy to hear. Additionally, the closed back design makes the cab relatively quiet from the rear, avoiding the random sound reflections that can make a FOH sound operator's life hell.
The HH 12″ drivers deliver the sweet-sounding tone that has been captured on thousands of recordings across a diverse range of musical styles from some of the world's leading players and can be used whatever the style of music you choose to play.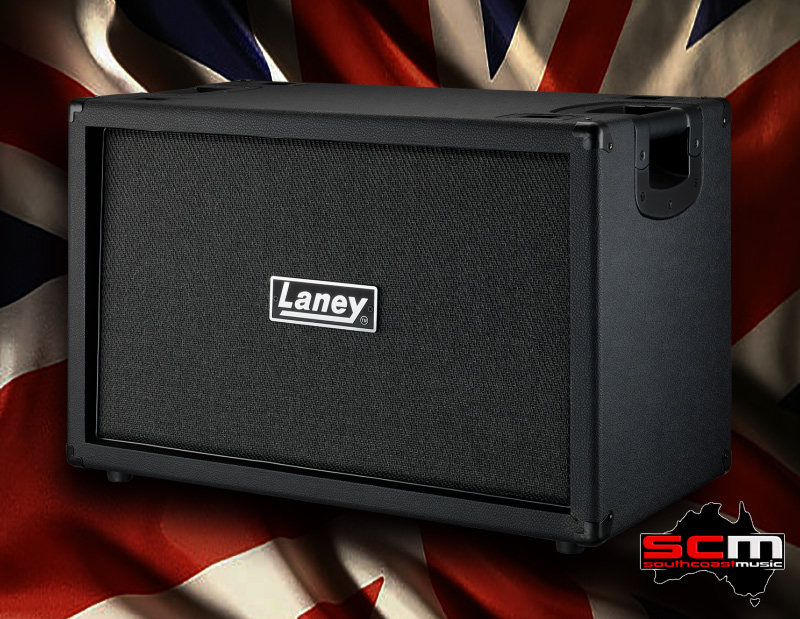 ROAD READY
The IRT212 custom-designed guitar cabinet has been constructed from rugged Birch Plywood and features an angled baffle to direct the sound up off the floor. A pair of custom 12″ HH speakers can handle the biggest loads right up to a massive 160 watts. The GS212IE cab continues the Laney legacy as a perfect match to the Laney amplifier range and as an incredible translator of tone for any 8 ohm guitar amplifier.
LET'S ROCK
Rugged Birch-Ply construction, black textured grille cloth and black basket weave Tolex with black metal corners look strong and purposeful. The rubber feet and comfortable top/side mounted bar handles ensure that the GS112IE cabinet is destined to survive a life on the road for years to come.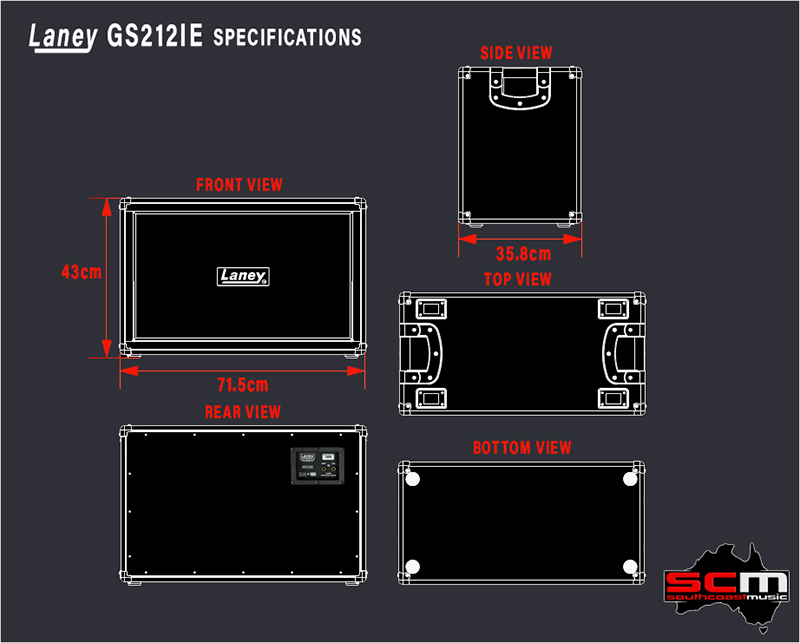 Laney GS212IE Key Features
• Designed and Engineered in the UK
• Resonant Plywood Cabinet
• Closed Back
• 2 x 12″ Custom Designed HH Speakers
• 160 Watts RMS power rating
• 8 Ohm Impedance
• Ergonomic comfortable top edge bar handle
• Castor cups
• Rubber feet
• Portable
• Rugged Black Metal Corners
• 6.35mm Mono input jack socket
• 6.35mm Mono link (out) jack socket
• Cab dimensions: H43cm x W71.5cm x D35.8cm
• Carton dimensions: H57.cm x W81cm x D46cm
• Item weight: 18kg
• 5 Year Warranty