KURZWEIL MPS20 DIGITAL PIANO
HOME – STAGE – STUDIO – CLASSROOM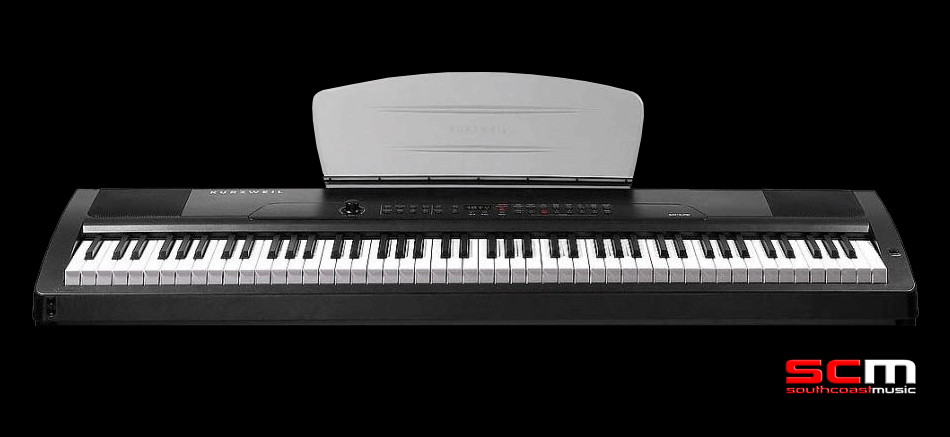 For decades, Kurzweil Music Systems has been known as an innovative leader in the music tech industry, developing world-class musical instruments.
Kurzweil Music Systems produces electronic musical instruments for everyone from professionals to home users. Founded in 1982 by Raymond Kurzweil and Stevie Wonder, the company made use of many of the technologies originally designed for reading machines for the blind and adapted them to musical purposes.
Kurzweil released their first instrument, the K250 in 1983, and have continued producing new and ground-breaking instruments. Their desire to innovate and develop technology at a phenomenal rate has made them world leaders in digital keyboard evolution.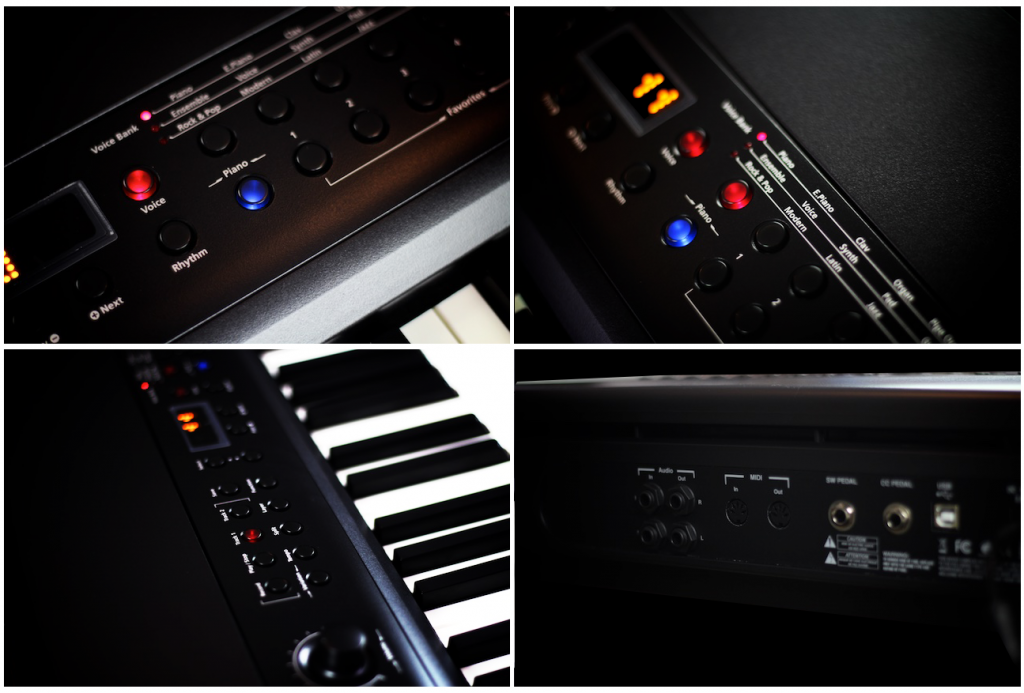 The Kurzweil MPS20 is the ultimate "Pro-Consumer" portable piano for the home user, studio player, student, or pro gigging musician.
The weighted graded hammer action feels wonderful and should please the most critical acoustic piano player making the transition to a digital piano. The piano samples are authentic and inspiring and there are also awesome electric pianos and organs on hand. Kurzweil are also well known for their superb string sounds and the MPS20 shouldn't disappoint.
The Kurzweil MPS20 is easily removed from the (optional) SPS wooden cabinet making it easy to move around and used as a stage piano. The built-in speakers are more than adequate for home use and possibly a gig in smaller room.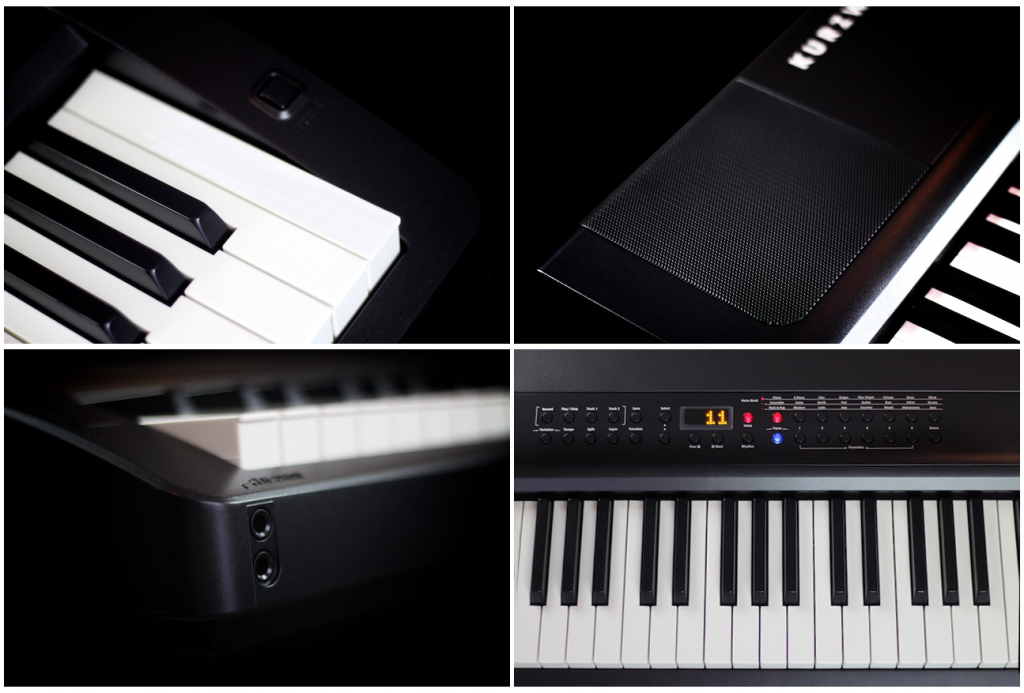 With double the amount of pianos & organs found on the MPS10, the MPS20's 24 pianos feature Kurzweil's newest "Pro Piano" program. With 100 rhythms & 10 drum kits, the MPS20 takes you beyond conventional piano features. That as well the built-in library of over 200 sounds taken from the PC3 series keyboard makes this an incredible performance keyboard.
Also included are a variety of categories, each with their own custom default voice preset. These include, electric pianos, tone wheel organs, pipe organs, strings, vocals, orchestral ensembles, synthesizers and many more to inspire creativity.
The MPS20 is Kurzweil's first digital piano to feature the all new LK40 GH Graded Hammer "Escapement" Action Keyboard. The MPS20 keyboard grades the hammer weight in 4 zones, from heavier in the bass, to lighter in the higher octaves. The action also features an escapement, which reproduces the let-off and jack engagement of a real acoustic piano and the experience is inspiring.
Other professional features include a new 2-Track sequencer with 20 song presets and a new doublewide scrolling alphanumeric display. The MPS20 adds 6 "Favorite" voice presets, rich effects, selectable touch sensitivity, split, layer, transpose and 51 demo songs. In addition, Kurzweil adds a new "Variation" button, offering subtle voice changes to your existing sound.
The MPS20 comes complete with a built-in 4 speaker, 30-watt monitor system, stereo input and outputs, MIDI and USB connectivity. The MPS20 is housed in an attractive matte black cabinet and comes complete with a portable music rack.
As previously mentioned, the elegant detachable Kurzweil SPS furniture-style music stand is available as an optional extra.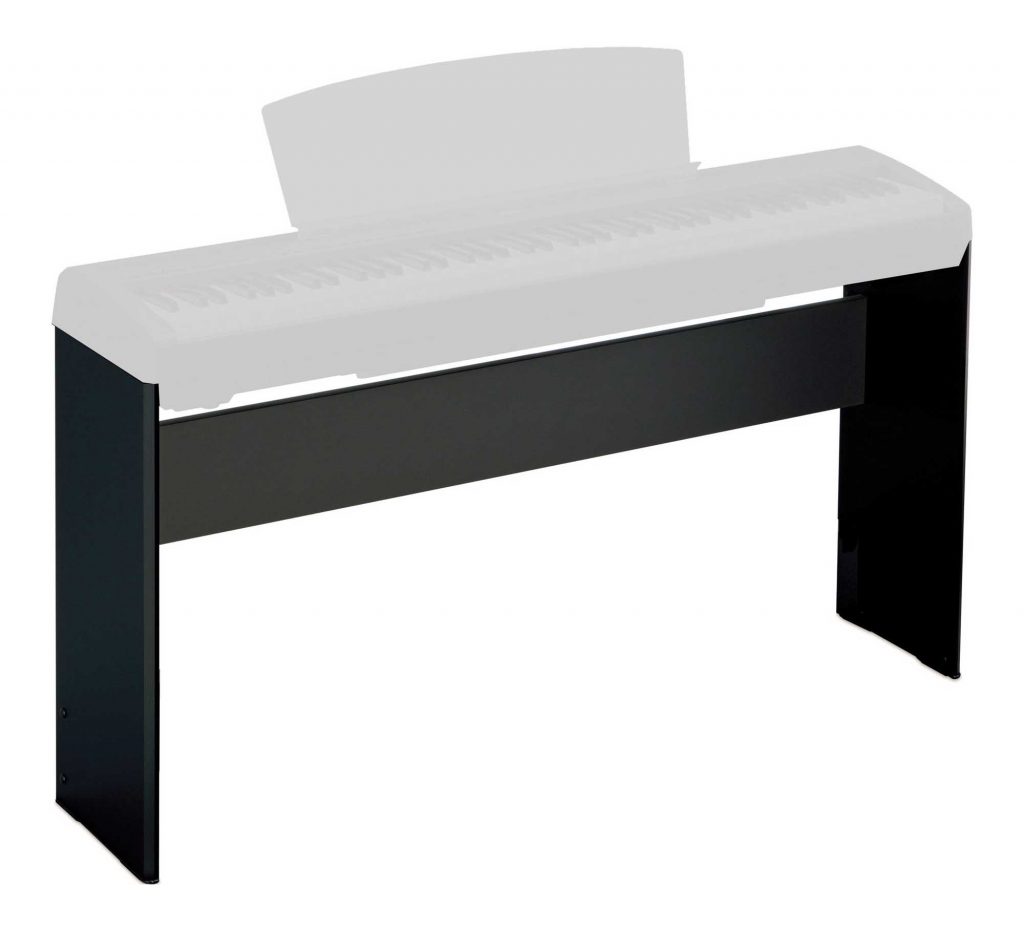 KURZWEIL MPS20 PORTABLE DIGITAL PIANO FEATURES and SPECIFICATIONS
o Keyboard: 88-Note, Graded Hammer-Action Keyboard
o Keyboard Action Type: Kurzweil LK-40 GH
o Keyboard Sensitivity: 10 selectable response levels
o Display: Scrolling alphanumeric LED
o Polyphony: 64 note polyphony
o Preset Programs: 200 Expressive sounds including award winning Triple Strike Grand Piano, all taken from the PC3.
o User Presets: 6 one-touch recallable "favorites", providing quick access to customized selections.
o Splits/Layers: Quick Split/Layer, easy access with adjustable relative volume
o Transpose: Full transposition to any key, +/- two octaves
o Tune: Adjust by Cents (+/- 100 cents)
o Effects: Dual ambience and effect processors (reverberation and chorus). Rich and complex effects from the PC3 Series.
o Drum Patterns: 100 pre-recorded interactive patterns in a variety of styles
o Metronome: Yes
o Recorder/Sequencer: 2-Track, 20 song capacity.
o Demo Songs: 51 piano demos
o Sound System: 30-watt 4-speaker stereo sound system
o Audio Outs: Stereo left/right 6.3mm (1/4″) line outputs (for connecting to external amplification)
o Audio Ins: Stereo left/right 6.3mm (1/4″) line inputs (for connecting external sound sources)
o Headphones: 2 x 6.3mm (1/4″) TRS stereo headphone outputs
o MIDI I/O: In and Out connectors
o USB: (1) port; "Plug and Play" USB functionality allows MIDI over USB for connecting to/from an external computer sequencer
o Pedals: 1 x dual switch-type jack (single switch-pedal included); 1 x jack for optional single Expression pedal
o Finish: Matte Black
o Stand: Matching Kurzweil SPS stand sold seperately
o Bench: Sold separately
o Included Accessories: Power cable, Switch pedal
o MPS20 Instrument Dimensions: H8.9cm x L131.1cm x D36.1cm (3.5″ x 51.6″ x 14.2″)
o Optional Kurzweil SPS Stand Dimensions: H66.0cm x L130.1cm x D35.1cm (26.0″ x 51.2″ x 13.8″)
o Weight: 18.3kg (39.7 lb)
o (DC Power jack – 15VDC, 2.5A)