Kohala AKAMAI AK-T Tenor Ukulele and Lanikai Gig Bag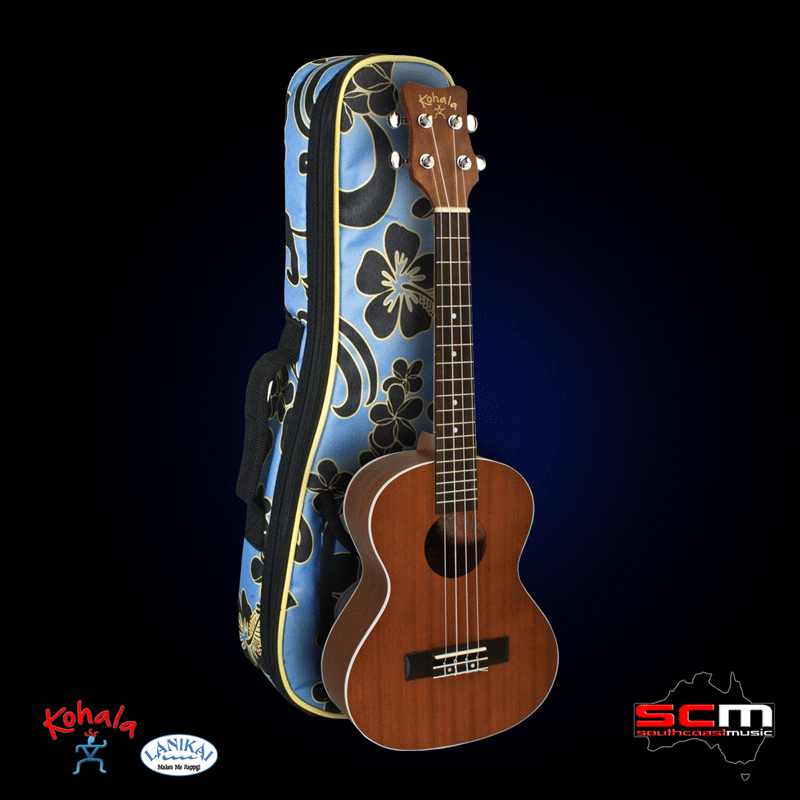 • Tenor Size Ukulele
• All Mahogany Construction
• 18 Fret Rosewood Fretboard and Bridge
• Pro-SCM Professional setup
• Lanikai FB-T Padded Tenor Ukulele Gig Bag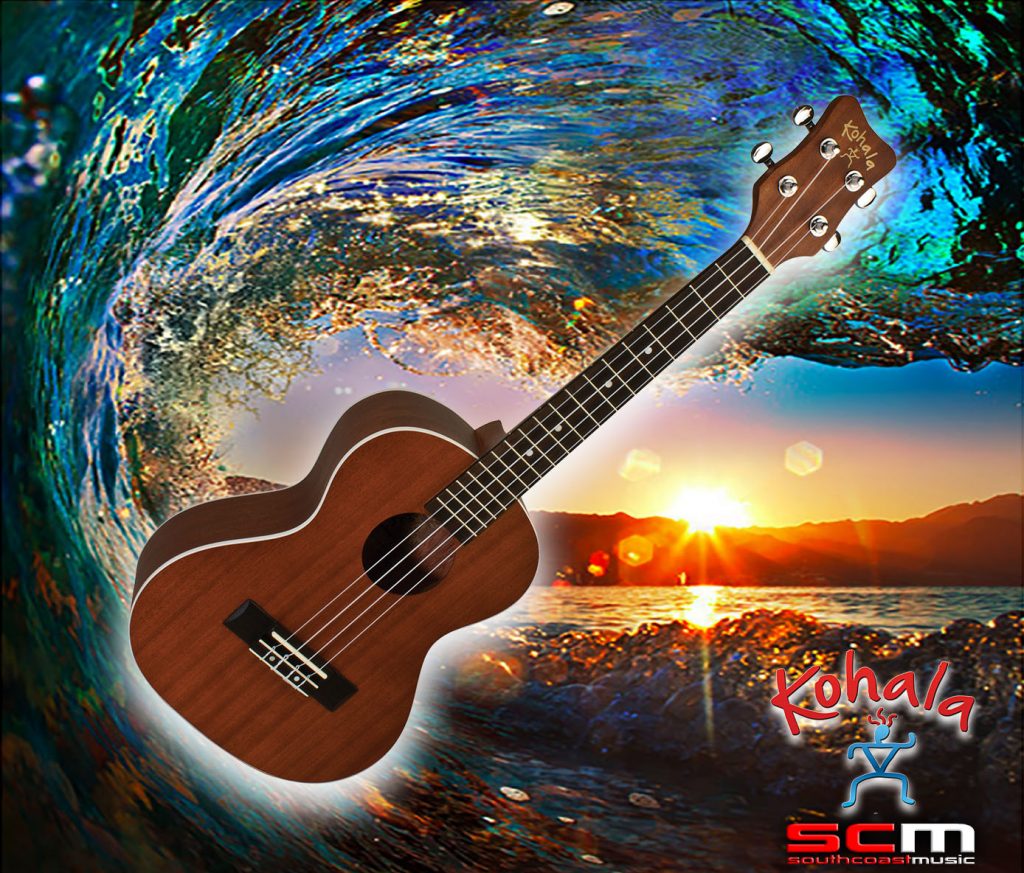 What a fabulous package!
The Kohala Akamai LAKT Tenor Ukulele has been handcrafted with Mahogany tonewoods and an 18 fret Rosewood Fretboard. Also featuring quality geared tuners, a genuine Rosewood Bridge with 18 nickel silver frets, an elegant bound body and Aquila strings, the Kohala Akamai is a fine instrument. The tone is clear, focused and lively and ideal for any playing style!
The Kohala Akamai Tenor Ukulele is a great step-up ukulele for the advanced beginner. The larger Tenor size neck and fretboard are also perfect for players with larger hands that find a soprano or concert ukulele a little cramped.
Pro-SCM Professional Setup
Our price also includes our renowned Pro-SCM setup!
While the Kohala is a great uke, we like to think of our inhouse Pro-SCM setup as "icing on the cake". Our skilled Technician will check and adjust anything that requires attention.
Our Pro-SCM setup typically includes:
• Check that the action meets factory specifications
• Check and rectify any buzzing, intonation or playability issues
• Check and adjust the nut and bridge string heights
• Hand roll the fret ends and polish the frets, oil the fretboard
• Inspect instrument construction and condition of the strings
• Ensure mechanical devices work properly including the tuners
• Tune to pitch
As a paid service, this can easily run out to $200 or more. It's included in our price!
Quality Lanikai Gig Bag
This package also includes a quality padded Lanikai Gig Bag!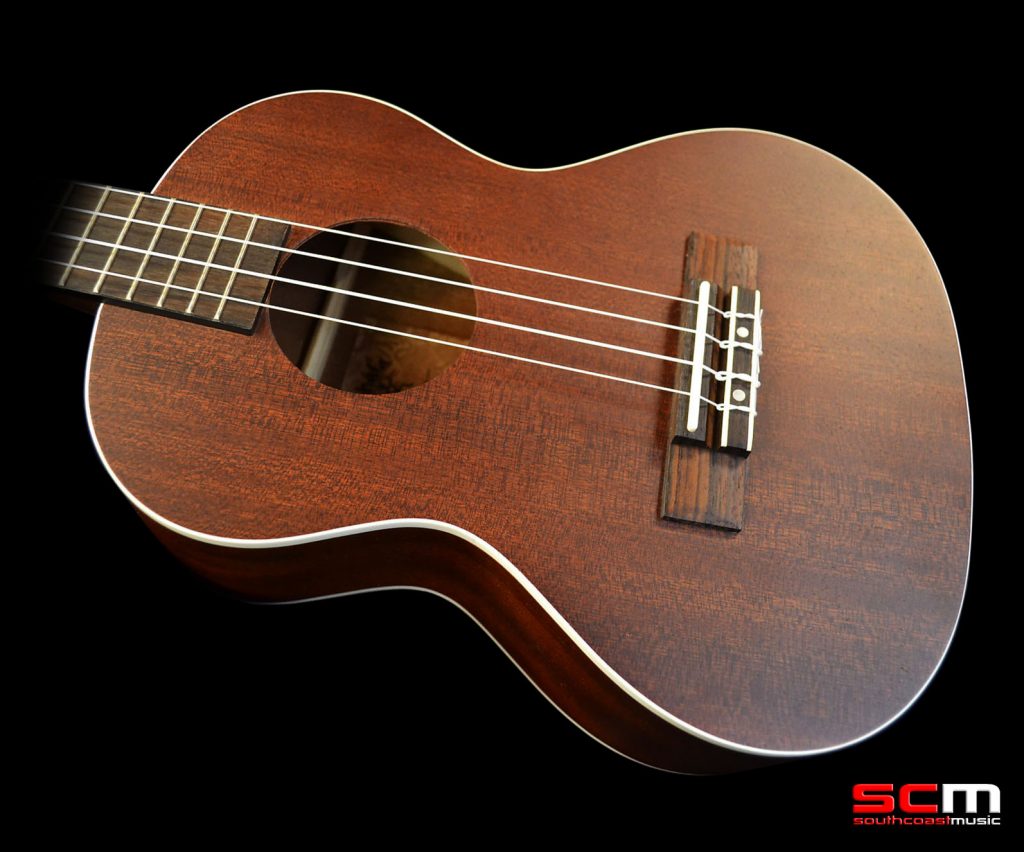 Kohala Akamai AK-T Tenor Ukulele Specifications:
o Body Size: Tenor
o Top Material: Mahogany
o Back and Sides Material: Mahogany
o Fingerboard: Rosewood
o Number of Frets: 18
o Tuners: Die Cast Geared Tuners
o Strings: Aquila
o Warranty: One Year