Jupiter JFL700E Concert Flute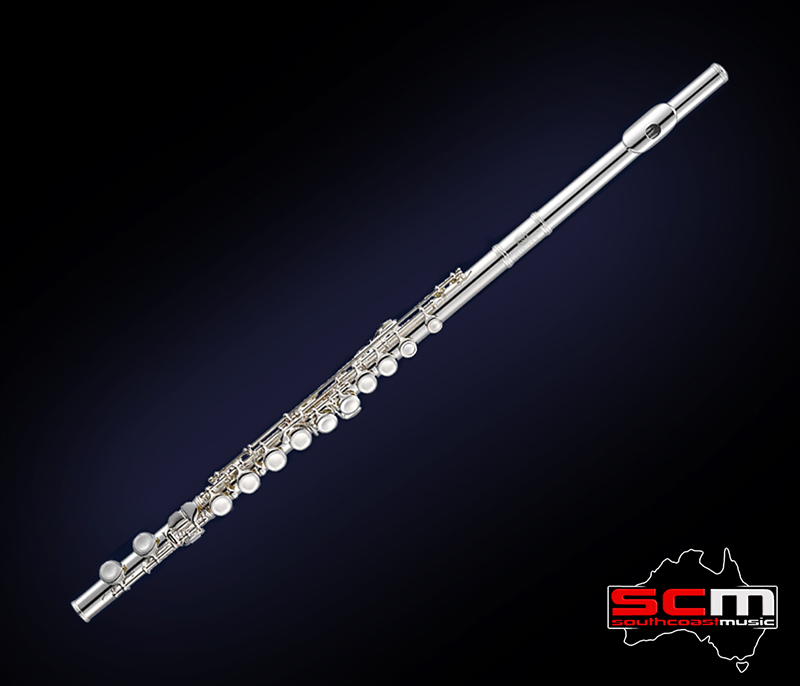 • Effortless when playing: Wide riser angle reduces resistance for immediate response
• Embouchure comfort: Specially formed lip plate provides a comfortable and natural embouchure placement.
• Expressive and open tone quality: The wider riser angle promotes quick response with an improved tone quality
The Jupiter Model JFL700E closed-hole flute is an excellent choice for the beginning flute player.
Jupiter have designed the JFL700 flute for beginners that are serious about wanting to play. Upgraded with the Genesis headjoint and lip plate, everything about these wondeful flutes has designed to facilitate early success and provide a more comfortable playing experience.

The Silver plated Nickel Silver body, foot and headjoint combine to provide excellenty durability along with enhanced tonal quality and lasting beauty. The JFL700E also features a high Nickel content in the entire flute tubing to produce an excellent sound quality.
Plateau Keys facilitate easier fingering for both the younger student as well as the more mature player.
Offset G Key allows for more comfortable hand position reducing tension in the hands and wrists promoting more agile key response and reduced fatigue.
From their headquarters and factories in Taiwan, Jupiter have grown to become one of the world's leading flute manufacturers. Used and recommended by students, teachers and artists the world over, you know that you are buying a quality instrument. Jupiter back this up with a Five Year warranty!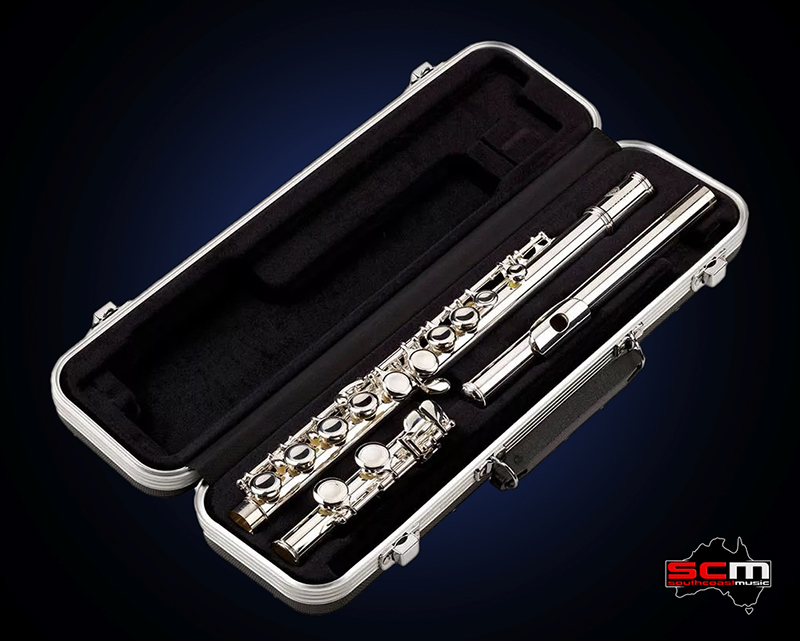 Jupiter JFL700E Concert Flute specifications:
• Key: Key of C
• Head Design: Straight
• Head, Body and Foot Material: Nickel Silver
• Head, Body and Foot Plating: Silver-Plated
• Key Material: Nickel Silver
• Key Design: Closed Hole
• Key Plating: Silver-Plated
• Offset G Key: Yes
• Split E Mechanism: Yes
• Plateau Keys: Yes
• Hidden Adjustment Screws: Yes
• Ribbed Construction: Yes
• Case: French Case and Cover
• Warranty: Five Years
• UPC: 4058059061462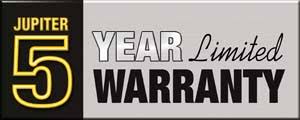 "For over 20 years, I have been proudly endorsing and playing JUPITER Flutes and Saxophones. I have played JUPITER in every scenario and application imaginable. JUPITER is my brand of choice as a professional musician and the brand I recommend to my students."
• Concert, Alto and Bass Flute
• Soprano, Alto, Tenor and Baritone Saxophone

ANDREW OH – Performing and Recording Artist