Jupiter F515SE Silver Plated Flute outfit with Straight and Curved Headjoints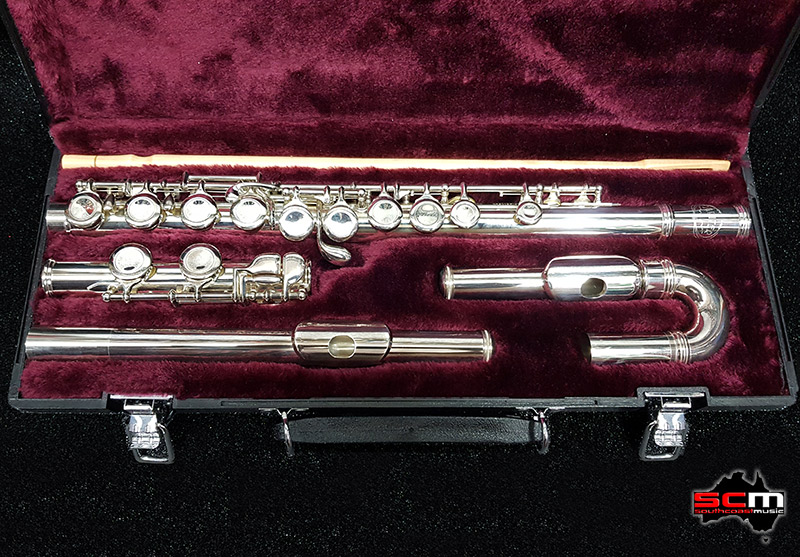 The Jupiter JFL515SE is quite literally two flutes in one. Designed in conjunction with leading educators, the JFL515SE comes complete with two headjoints – one straight and one curved effectively adding longevity to this outfit by allowing the player to grow with the instrument.
Younger learners often struggle to play a straight flute due to the reach required. The curved headjoint addresses this challenge by bring the keywork closer and helping to maintain correct posture – essential for proper breathing technique.
Plateau Keys facilitate easier fingering for both the younger student as well as the more mature player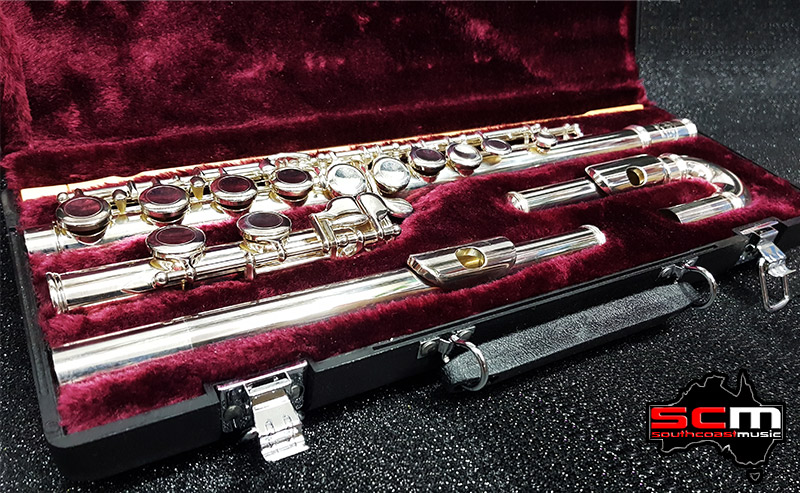 The renowned Jupiter build quality plays a major part in the excellent tonal characteristics and accurate intonation. The Jupiter JFL515SE has been built to be durable and free-blowing whilst maintaining an attractive price.
The head, body and foot of the Jupiter JFL515SE student flute are silver-plated and the high nickel content of the metal produces the richest sound of any student flute. The high quality Silver-Plated Headjoint, Body and Keys provide both durability and a brilliant tonal quality while ensuring great playability and lasting beauty.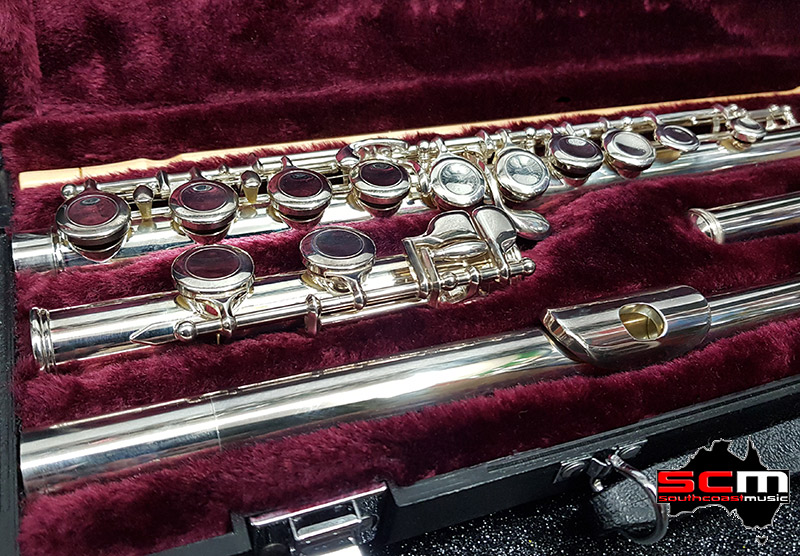 Jupiter JFL515SE Specifications:
· Key: Key of C
· Headjoints: Straight and Curved Headjoints included
· Body and Foot Material: Nickel Silver
· Body and Foot Plating: Silver
· Straight and Curved Headjoint Material: Nickel Silver
· Straight and Curved Headjoint Plating: Silver
· Offset G: Yes
· Keys: Power Forged Nickel Silver Plateau keys
· C Foot: Yes
· Split E Mechanism: Yes
· Case: Plush Lined ABS Case included
· Country of Origin: Taiwan