Jim Dunlop



Jimi Hendrix™ 70th Anniversary Tribute Series Cry Baby® Wah Wah
LIMITED EDITION 2012 RUN

o Same dynamic tonal sweep of Jimi's original Thomas Organ wah pedal
o Limited gloss black finish & iconic Hendrix art by John Van Hamersveld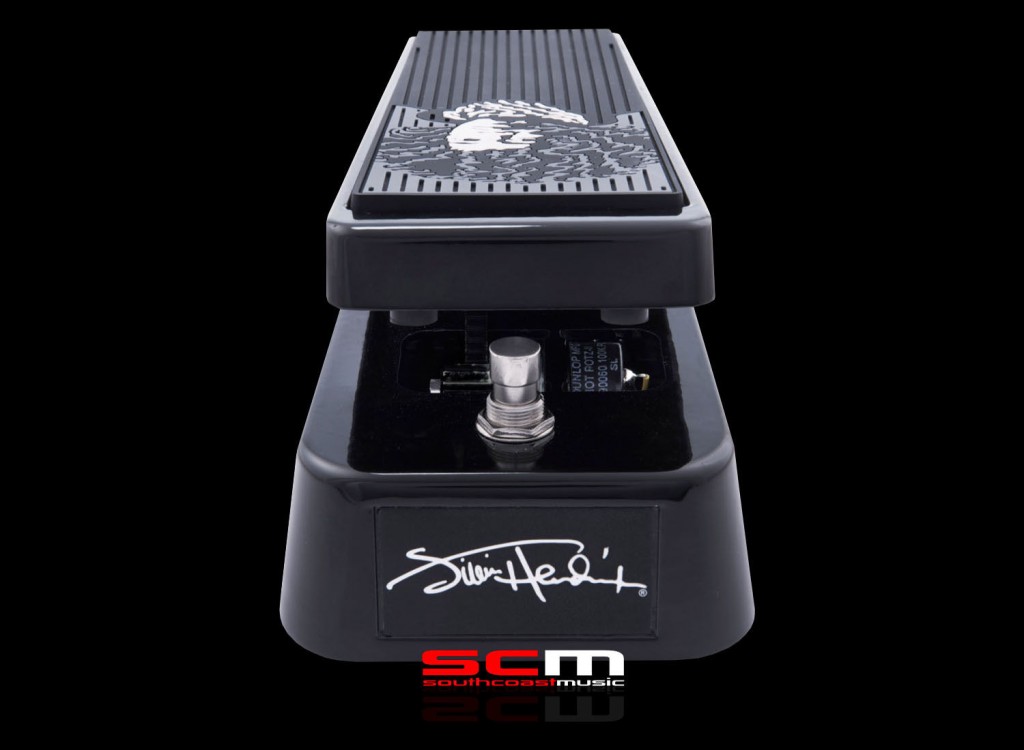 Whether it was the understated soul of "Up From the Skies," the dirty funk of "Little Miss Lover," or the interplanetary exploits of "Voodoo Child (Slight Return)," Jimi Hendrix relied on the wah to deliver a stunning array of tones.

The Jimi Hendrix™ 70th Anniversary Tribute Series Cry Baby® was crafted to deliver the same dynamic tonal sweep of Jimi's original Italian-made Thomas Organ unit while also offering the ability to run reliable 9 Volt DC power via a built in 9V DC input jack.
If you only ever own one wah wah pedal, this one has to be it…this limited edition beauty features a stunning gloss black finish and a hard wearing rubber tread bearing iconic Hendrix art from legendary rock artist John Van Hamersveld.
Should you decide that you also want to use it, your aural senses will be seduced by the throaty midrange and sweet treble response of the original. This Limited Edition 70th Anniversary Tribute Series Cry Baby provides a crucial sonic link to the Hendrix mojo…there will only ever be one Jimi Hendrix however, step on this Baby and get ready to be inspired! 

The Jimi Hendrix™ 70th Anniversary Tribute Series Cry Baby® was a strictly Limited run produced in 2012. If you missed out in 2012, this is probably your last opportunity to get your hands on one. We have now released the small quantity of these iconic pedals that we were holding in our VAULT – they are on sale now and once sold out, they cannot be replaced.


Ji

m Dunlop

Jimi Hendrix™ 70th Anniversary Tribute Series Cry Baby® Wah Wah
LIMITED EDITION 2012 RUN