T h e   I b a n e z   w h o l e t o n e   W T 8 0 
Over the course of the past thirty years, Ibanez have earned a reputation for building some of the finest jazz guitars on the planet. The superb George Benson, Pat Metheny and John Schofield models are great examples so, it makes sense that Ibanez have built a guitar amplifier of the same calibre.

Ibanez have learned a lot from the input of leading Jazz Guitarists.

The fact is that the Ibanez wholetone WT80 really does deliver boutique Jazz Amplifier tone and features at a price that only a company the size of Ibanez can deliver.
The Ibanez wholetone WT80 is a purpose-built amplifier for hollowbody jazz guitars and has been designed to deliver clean jazz tones to suit most performance levels. The WT80 does a fine job with solid-body guitars too.
Some Jazz Guitarists find it difficult to get that old style big bassy jazz guitar sound…clean, yet with a slight "nasal" or "honky" presence. Usually the secret ingredients that you hear on many classic recordings are the old unpotted humbucker pickups, very heavy flatwound strings and a boutique solid state amp. These amps are very expensive and not readily available.
The Ibanez wholetone WT80 with its custom designed 15″ speaker pumping out 80 watts RMS of power is voiced for hollowbody guitars and reproduces the lower range acoustic tone that hollow body guitars are known for.
The WT80 is all about TONE and HEADROOM.
As well as a powerful amplifier/speaker combination, the WT80 features a DSP-based precision limiter to ensure that your sound will stay clean – even at a high volumes. The tone is coloured to produce a sweet jazz tone and with the amount of Dynamic Headroom, each note sounds pronounced and quite punchy.

As well as the DSP Limiter, Ibanez have designed the power supply with large capacitor energy storage – storage which is used when playing dynamically and allows the power supply to deliver large, clean transit power bursts to the power amplifier. The Result? …Notes Stay Immaculately Clean.
Other welcome features include Chorus, Reverb, and 3-band EQ with separate Tone control all offering a variety of tonal options at your fingertips.
Chorus and Reverb
Chorus and reverb controls allow you to add depth and space to your sound. The Aux inputs separate volume control lets you blend just the right amount of backing tracks with ease.
Three band EQ and Tone
As well as a musical sounding 3 band EQ, an additional tone control allows you to adjust the overall tonal character of the amp with one knob
AUX IN:
The AUX input socket accepts a 3.5mm stereo mini phono jack and is designed to be connected to the headphone output of a portable CD, MP3 player or similar device. Use the volume control of your portable player to adjust the desired volume.
PHONES:
The PHONES output socket accepts a 3.5mm stereo mini phono output jack for stereo headphones. When Headphones are connected, sound to the speaker is disconnected.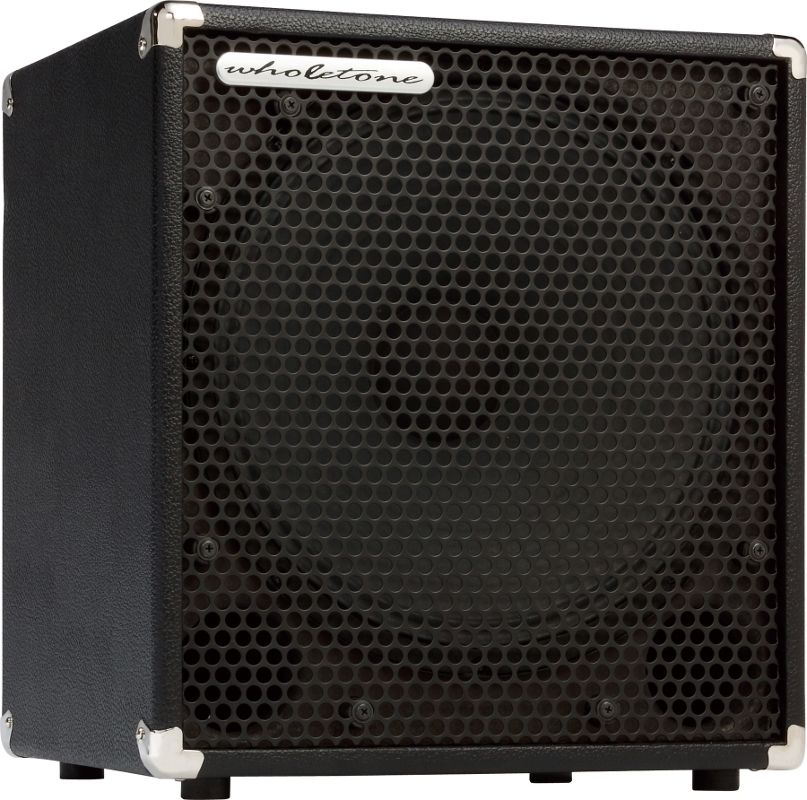 Ibanez wholetone WT80 Jazz Guitar Combo Amp Features:
scm – 80 Watt Guitar Amplifier
scm – 1 x 15″ Custom-Made Coaxial Speaker
scm – Three-Band EQ and Tone Control
scm – DSP based precision Limiter
scm – Compact size, Light weight
scm – Switchable Chorus With Speed And Depth Control
scm – Reverb With Level Control
scm – Aux in With Level Control
Ibanez wholetone WT80 Jazz Guitar Combo Amp Specifications:
scm – Output Power: 80W@4Ω
scm – Speaker: Specially Tuned 15″ Coaxial Speaker
scm – Controls: Gain, Bass, Mid, Treble, Tone, Master-Volume, Aux-Volume, Chorus, Reverb
scm – I/O's: Input, Aux Input, Headphones Out with Stereo FX
scm – Cabinet style: Ported Cabinet
scm – Dimensions: (W)44cm x (D)36.6cm x (H)50cm
scm – Weight: 17.6kg [38.8lbs]
scm – Warranty: One Year

click on image to enlarge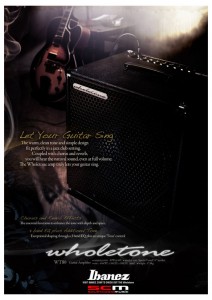 click on image to enlarge
This is a once-in-a-lifetime opportunity to buy the most popular Jazz Guitar amplifier of recent times at an unbeatable price. We only have ONE LEFT of these brand new, unopened Ibanez WT80s in stock and this offer is only on 'till the stock is gone!
our price is only AUD$449.00
AUSTRALIA-WIDE DELIVERY AND TRANSIT INSURANCE IS INCLUDED IN OUR PRICE!