Ibanez M520
Flatiron f-style mandolin
v i n t a g e   ( b r o w n )   s u n b u r s t   f i n i s h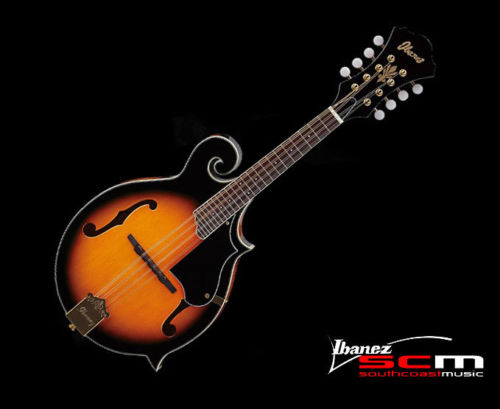 Mandolins have made an indelible mark on music spanning a myriad of styles since the 17th century.
Tuned the same as a violin, the mandolin has been celebrated with some of the most beautiful classical music ever written and then continuously evolved to become a leading instrument in the Folk/Roots/Traditional music revival.
The turn of the last century gave rise to an unprecedented wave of popularity with Mandolin "orchestras" and bands leading the charge.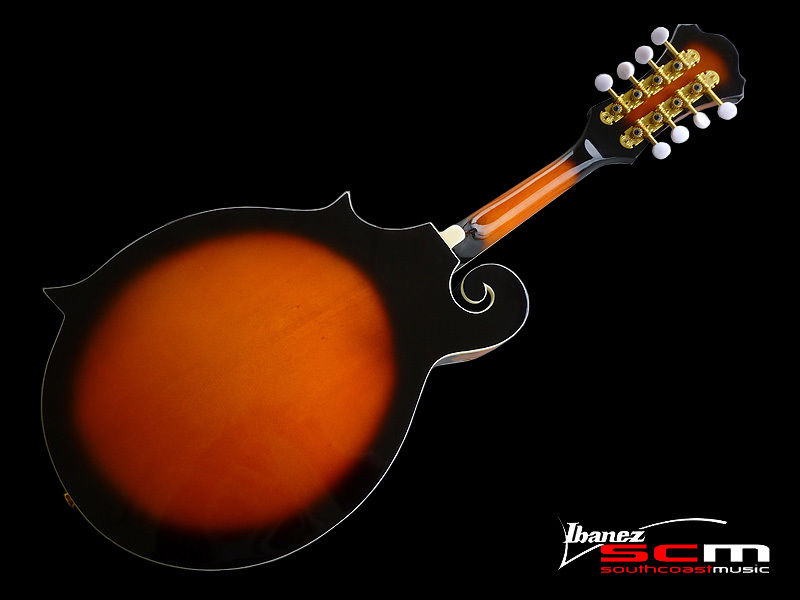 The mandolin is a versatile instrument equally at home holding down the rhythm or playing lead melody lines.
Their unique, focused tone works well acoustically and will generally hold its own in an acoustic ensemble.
The Ibanez M520 is a traditional F-Style mandolin, hand crafted with a beautifully bound spruce and maple body.
You would have to be living under a rock to not be aware that the value of the Aussie dollar has fallen to around US.80cents. Prices are beginning to skyrocket however, at southcoastmusic we have secured a limited number of Ibanez M520 f-style Mandolins and are pleased to be able to offer these wonderful instruments at pre January 1st pricing.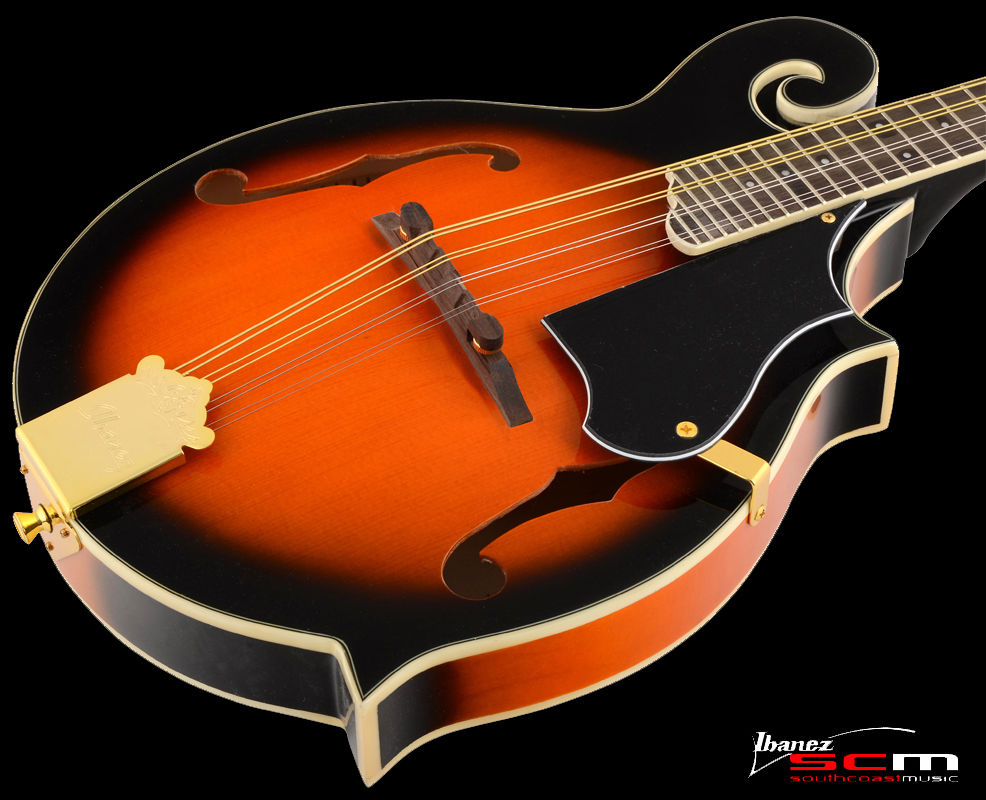 Ibanez M520 Specifications:
Body shape: F-style body
Top: Spruce
Back & sides: Maple
Neck: Maple
Fretboard: Rosewood
Tuning machine: Gold Mandolin tuner w/Pearloid button


Neck Dimensions
Scale: 350mm
a : Width at Nut: 30mm
b : Width at 14th Fret: 40mm
c : Thickness at 1st: 22mm
d : Thickness at 7th: 24.5mm
Radius: Flat
Body Dimensions
a : Length: 13 1/2″
b : Width: 10 3/4″
c : Max Depth: 2″
Ibanez M520
Flatiron f-style mandolin
v i n t a g e   ( b r o w n )   s u n b u r s t   f i n i s h