HERCULES STAGE SERIES
HERCULES MS202B MICROPHONE STAND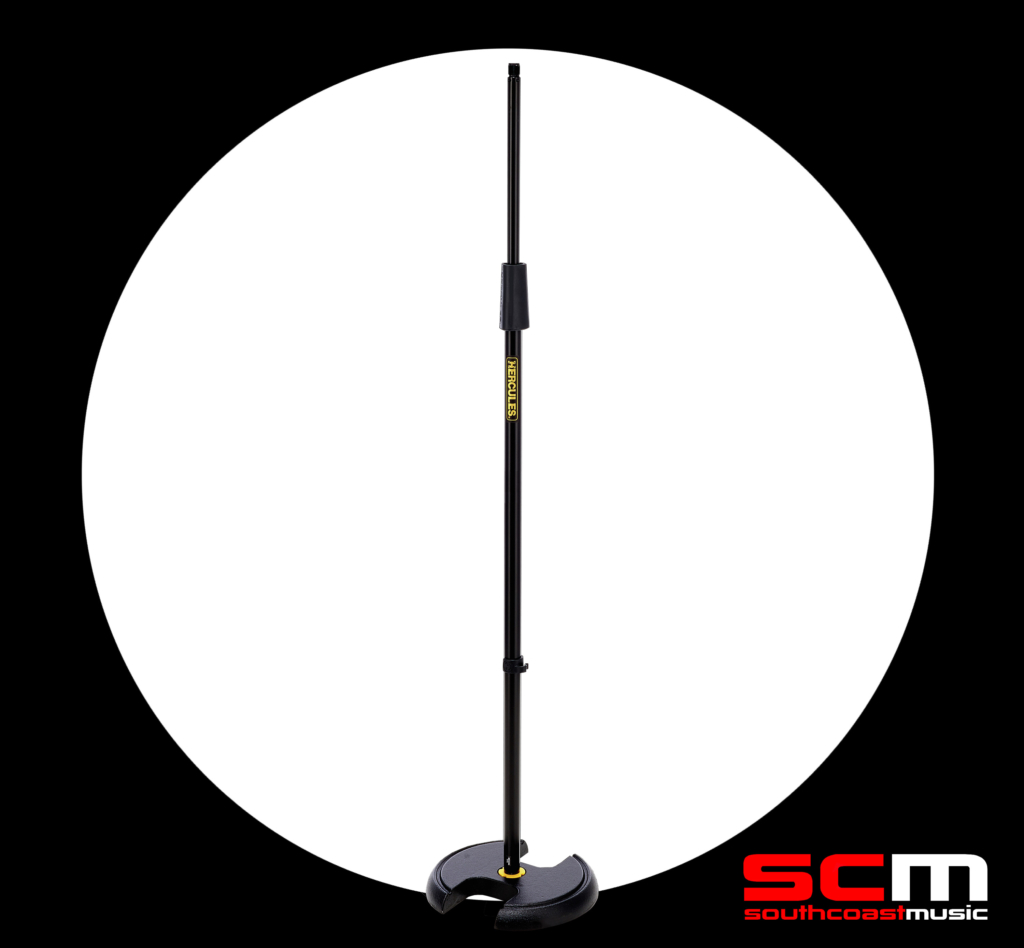 The Hercules MS202B Stage Series Microphone Stand is a beautifully designed and superbly built stand. Built for the professional performance stage, the MS202B is equally at home in schools, churches and anywhere a reliable microphone stand is required.
The lightweight and durable Stage Series MS202B microphone stand features Hercules' Quick Turn Clutch which offers fast and easy height adjustment. A quarter of a turn is all that is required to unlock or lock the stand. At only 3.5kg, the MS202B won't break your back either. The weighted HERCULES "H" Base offers excellent stability and its relatively small footprint makes it the perfect choice for anywhere space is a premium.
HERCULES STAGE SERIES MS202B MICROPHONE STAND FEATURES:
o Hercules Quick Turn Clutch for fast and easy height adjustment
o HERCULES H-Base offers exceptional stability with space saving design
o Lightweight and durable
o Height Range: 93 – 168 cm.
o Weight: 3.5 Kg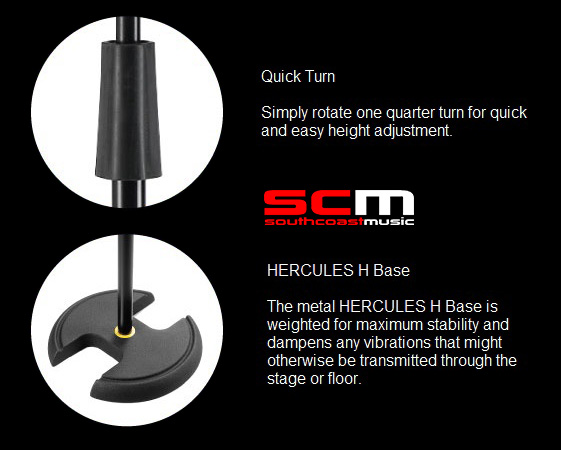 Hercules Stands are part of KHS Musical Instruments Co. Ltd. With their ongoing philosophy to support music education and the wider music community, KHS has grown from humble beginnings in Taiwan in 1930 to become one of the largest musical instrument producers in the world today. Under the KHS banner you'll find some of the biggest brands in the industry. KHS are one of the few companies able to offer a complete line of quality instruments to school music programs and individual players.
Hercules stands are built from the finest materials available with all aspects of manufacturing controlled in a state-of-the-art, company-owned factory. The result is consistent high quality and reliability and millions of fans the world over.