GATOR GTSA-KEY76 MOLDED KEYBOARD CASE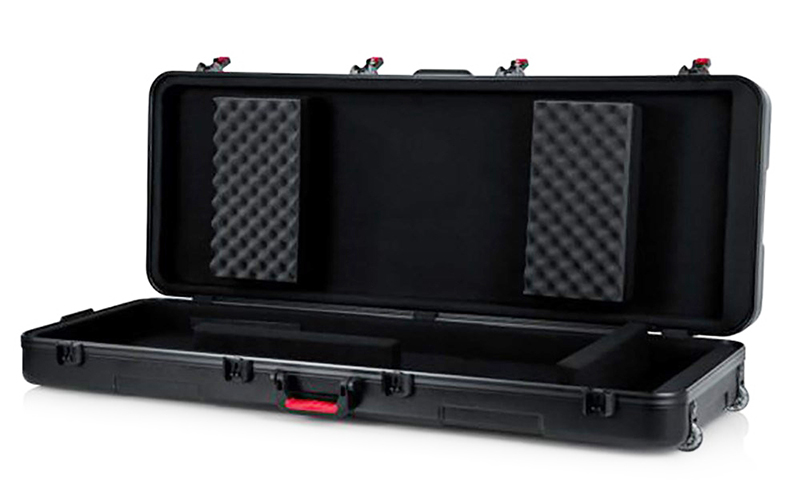 Gator Cases provides you with the products that protect what's important to you.
A part of their TSA ATA Range, this is the Gator GTSA-KEY76 Keyboard Case.
The Gator GTSA-KEY76 is a TSA Series ATA Molded Polyethylene Keyboard Case with Wheels to suit 76-note Keyboards.
The Gator GTSA-KEY76 fits most 76-note Keyboards. Featuring almost indestructible Polyethylene construction, the GTSA-KEY76 has a unique wedge and block design for Interior Customisation to ensure your keyboard is packed nice and snug. Two TSA Approved Locking Latches make this case the perfect choice for Air Travel.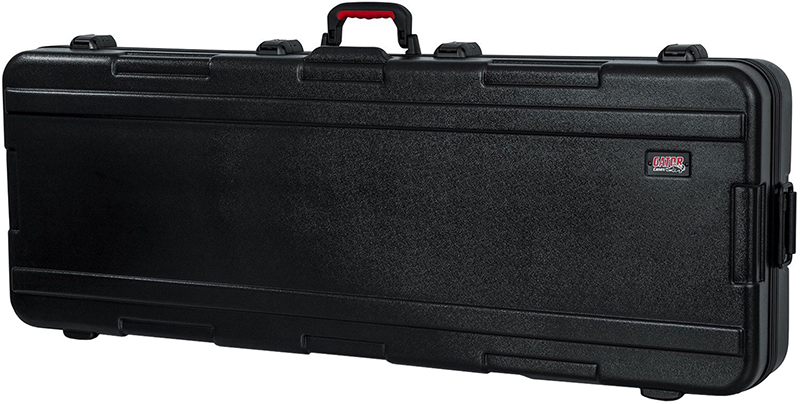 Gator GTSA-KEY76 Features include:
Two TSA Approved Locking Latches Ideal for Air Travel
Unique Wedge and Block Design for Interior Customisation
200lb Recessed In-Line Wheel Weight Capacity
Black Powder Coated Hardware and Continuous Valance
Ergo-Grip Comfort Handle
Spring Loaded Rubber Grip Tow Handle with 130lb Weight Capacity
Dimensions: H 144.78cm x W 54.61cm x L 20.32cm
Weight – 12.6kg
Colour: Black