Fender '65 Twin Reverb™ Vintage Reissue 2 x 12″ 85 Watt Tube Combo
o Vintage Reissue Series tube amp
o 85 watts into 4 ohms
o 2 x 12″ Jensen speakers
o Dual channels (normal and vibrato)
o Reverb, vibrato, 2-button footswitch, tilted back legs
o Includes 2-button footswitch for reverb and vibrato on/off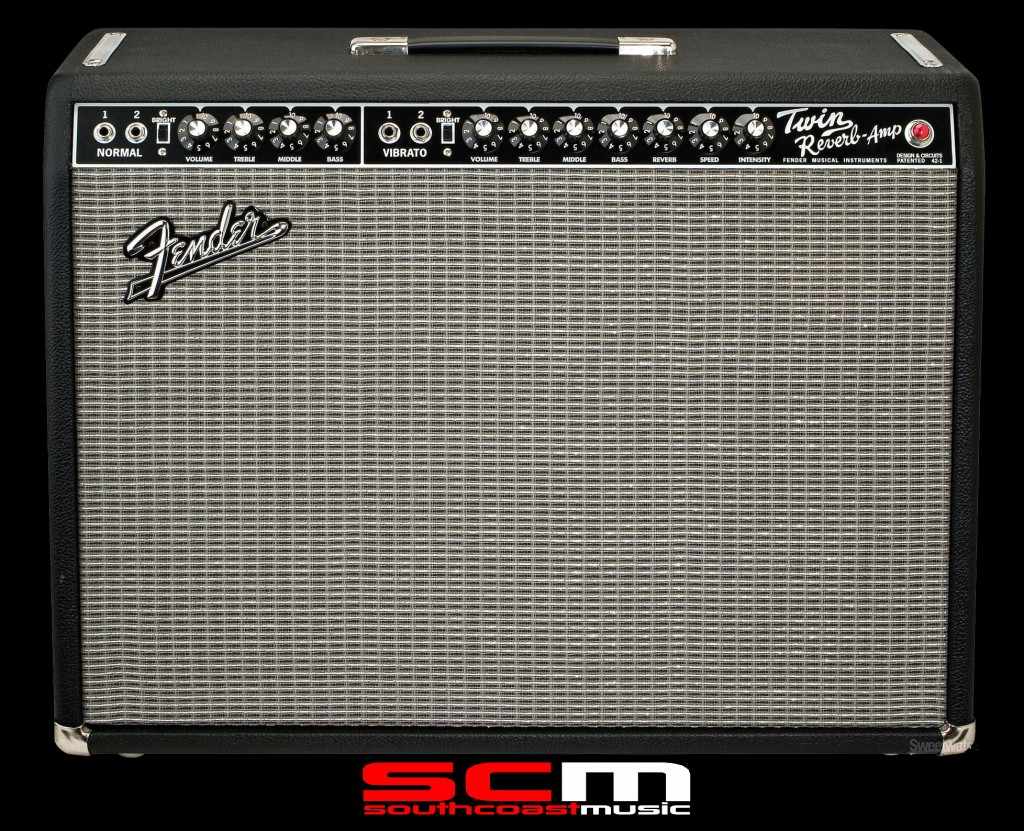 The '65 Fender Twin Reverb is a musical icon. Revered for it's crystal clear clean tone, the '65 Twin Reverb has been the favourite choice of many country, rock, surf and even jazz musicians. It's also the most amazing bouzouki amplifier and its legendary reverb and vibrato can be heard on millions of hit singles from the mid-sixties and on.
The legendary '65 blackface Fender Twin Guitar Amplifier has seen action in every imaginable venue and remains indispensable to this day. Be it Rock, Jazz, Country or anything else, this is what a clean electric guitar sounds like – then simply add your guitar and favourite effects pedals for sonic heaven!
The '65 Twin Reverb® reissue pumps out a glorious 85 watts through two 12" 8-ohm Jensen® C-12K speakers.
Featuring dual channels (normal and vibrato) and four 6L6 Groove Tubes® output tubes, four 12AX7 preamp tubes and two 12AT7 preamp tubes, the '65 Twin also has Fender® reverb, Fender® vibrato, two-button reverb and vibrato on-off footswitch, tilt-back legs, black textured vinyl covering and silver grille cloth.
Dare to make your dreams come true!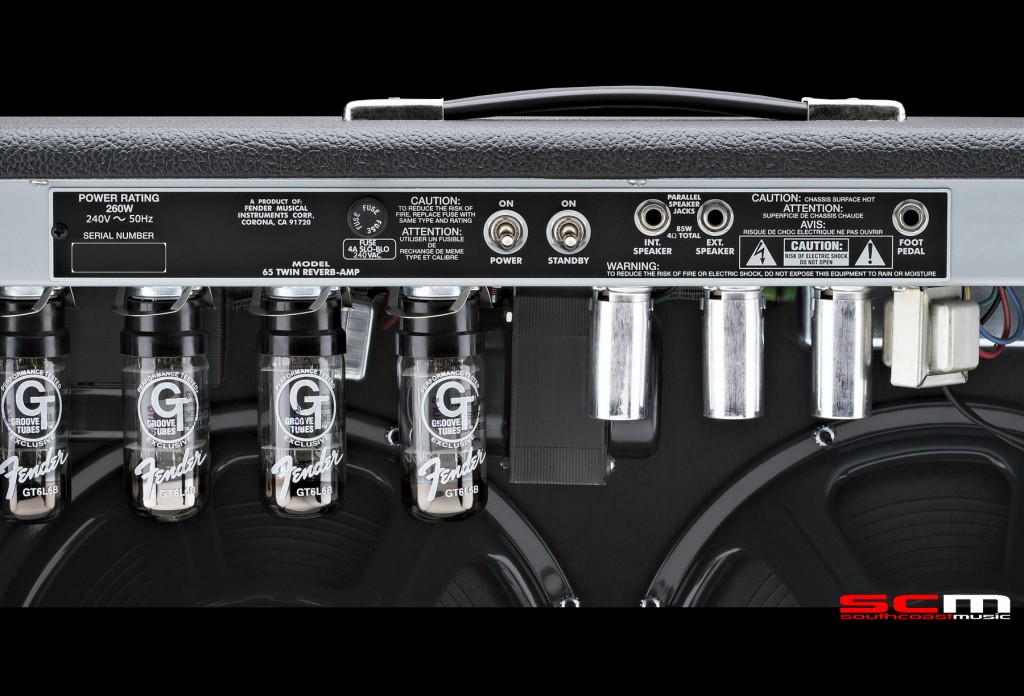 Fender '65 Twin Reverb™ Vintage Reissue specifications:
Series: Vintage Reissue
Colour: Black
SKU: 0217330000
Amplifier Type: Tube (Valve)
Cover: Optional Fitted Cover Available
Voltage: 240vAC
Dimensions: W67.31cm (26.5″) x D26.7cm (10.5″) x H50.46cm (19.87″)
Weight: 29kg (64 lbs)
Speakers: 2 x 12″ Jensen® C12K with Ceramic Magnets
Impedance: 4 ohms
Inputs: Four – 6.3mm (1/4″), Two Normal and Two Vibrato)
Effects: Reverb, Vibrato
Controls (Normal Channel): Bright Switch, Volume, Treble, Middle, Bass.
Controls (Vibrato Channel): Bright Switch, Volume, Treble, Middle, Bass, Reverb. Vibrato Speed, Intensity.
Power Tubes: 4 x 6L6 Groove Tubes®
Pre Amp Tubes: Groove Tubes® 4 x Groove Tubes® 12AX7, 2 X Groove Tubes® 12AT7
Wattage: 85 Watts into 4 Ohms
Grill Cover: Black Textured Vinyl Covering with Silver Grille Cloth
Cabinet Material: 7-Ply 5/8″ Birch Plywood
Unique Features: Reverb, Vibrato, 2-Button Footswitch, Tilt Back Legs, Baltic Birch Plywood Cabinet