Epiphone Dreadnought Acoustic Guitar Hard Case 940-EDREAD
You own an Epiphone Dreadnought Acoustic Guitar right? You love the sound and the look? Yes! Now that you have one, keep it sounding and looking its best, even when you're taking it on the road.
Put your prized guitar in Epiphone's EDREAD hardshell case and you ll enjoy peace of mind not to mention cool looks .
This case is built tough and fits a whole bunch of Epiphone models – see the list below.This case will also fit most Dreadnought style guitars from other manufacturers – check the case dimensions below.
Epiphone Hard Cases are the best way to protect your instrument while traveling! On the outside, the smooth simulated leather vinyl exterior has the classic Epiphone logo along with a premium padded handle and heavy duty latches.
Inside, the plush interior has plenty of padding along with a handy pocket for your picks and guitar strap.
Your Epiphone Guitar Case features heavy-duty latches and hinges, a form-fitted interior, a handy storage pocket for accessories, and that legendary Epiphone logo screened on the case lid.
Keep your Epiphone Dreadnought safe, with this genuine Epiphone case.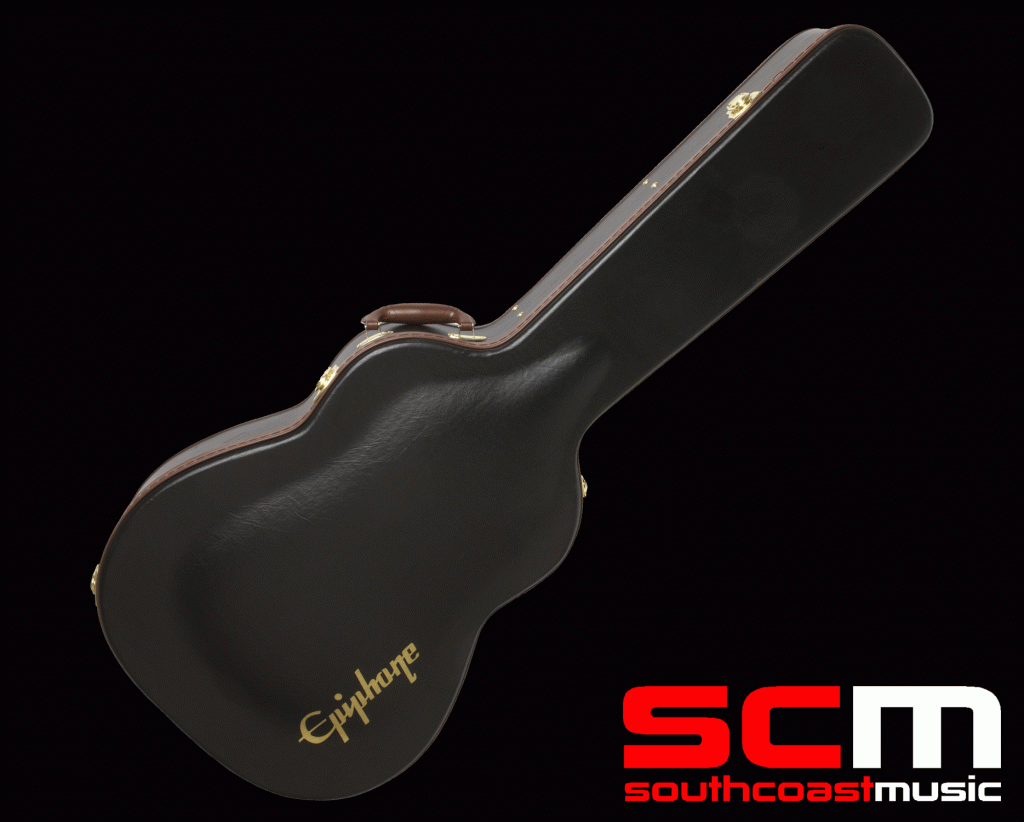 Epiphone Premium Dreadnought Acoustic Guitar Hard Case suits the following models:
AJ-500M
AJ-500M
AJ-500R
DR-500M
DR-500M
DR-500R
AJ-500ME
DR-500ME
DR-500MCE
AJ-500RE
DR-100
DR-212
DR-220S
AJ-220S
HUMMINGBIRD
DOVE
AJ-100CE
AJ-220SCE
Inspired by 1964 Texan Acoustic/Electric
John Lennon EJ-160E
Dave Navarro Jane Acoustic/Electric
DR-90T Acoustic Player Pack
AJ-220ST Solid Top Acoustic Player Pack
Epiphone EDREAD Specifications:
To suit: Dreadnought Acoustic Guitar
Interior Overall Length: 45.5″
Interior Body Depth: 5″
Interior Lower Bout Width: 16″
Interior Upper Bout Width: 12.25″
Epiphone Part Number: 940-EDREAD