CAD AUDIO

CAD U1 USB MICROPHONE
USB Cardioid Dynamic Handheld Microphone w/Tripod Stand, 10ft USB Cable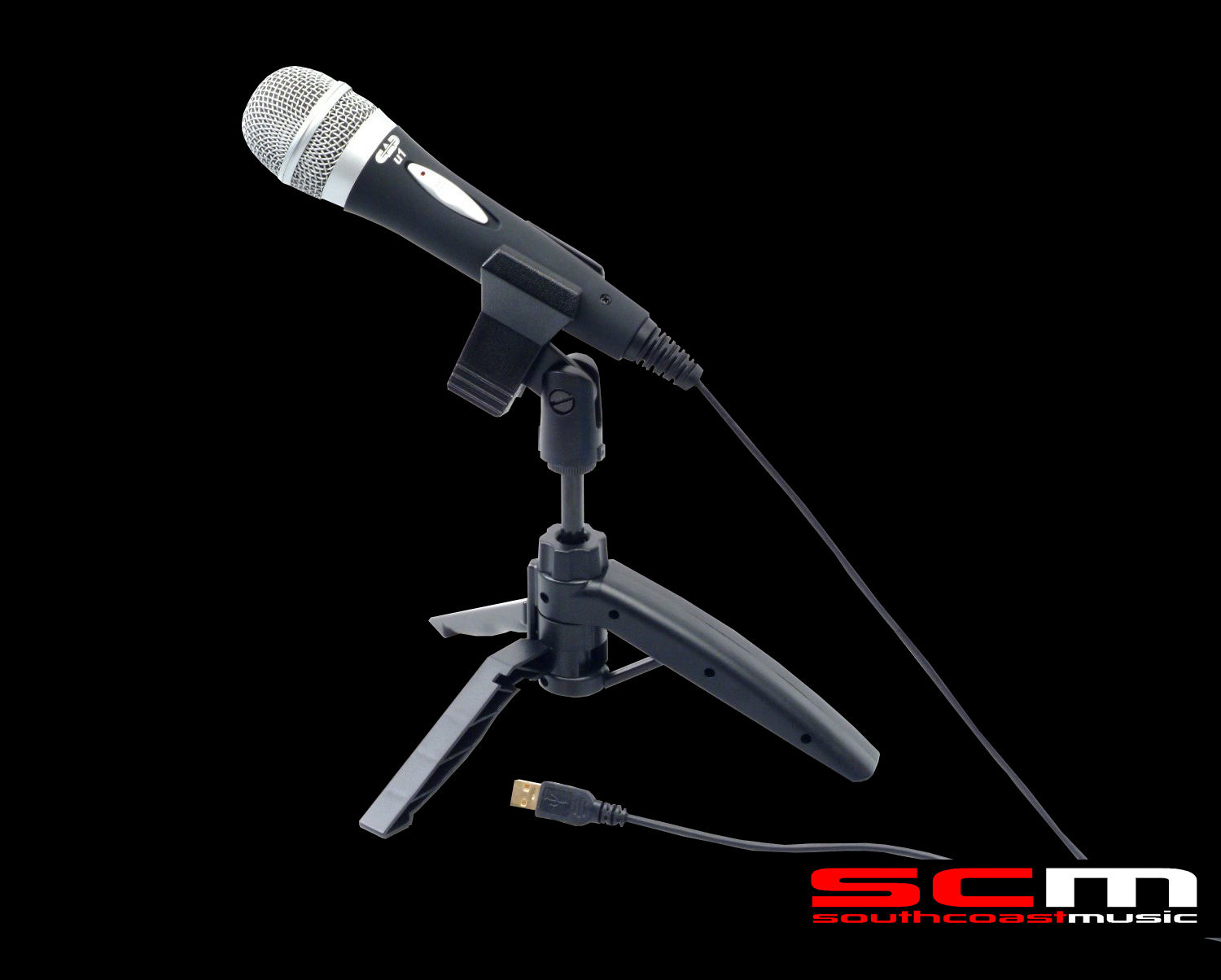 o USB Cardioid Dynamic Handheld Microphone
o Tripod Stand
o 3 metre (10ft) USB Cable
o Record directly to your computer
o Excellent for vocals and instruments
o Podcast over the internet
o Create your own audio for video
o Record your own songs
o Simply plug in and start recording
o Windows and Macintosh compatible
o One Year Warranty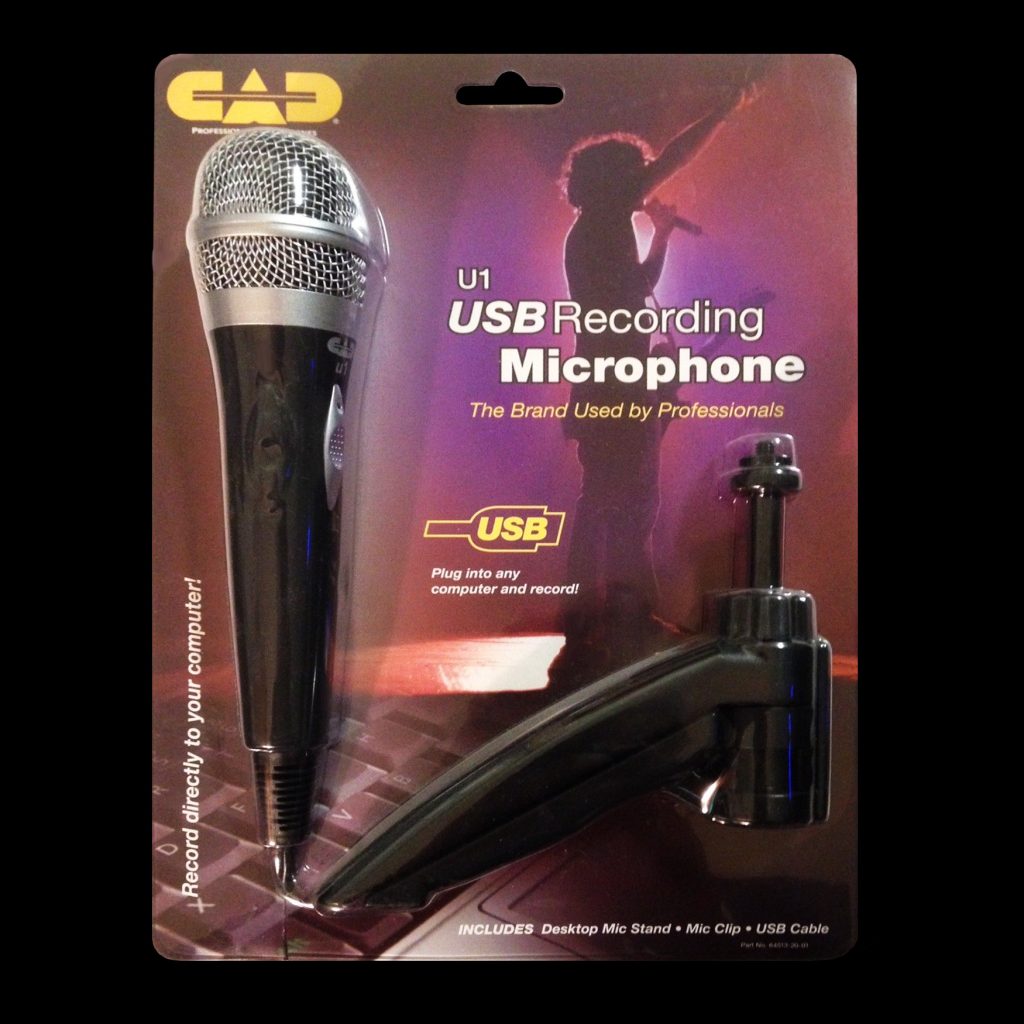 The U1 from CAD Audio is their entry-level USB mic. Through their eighty five year history, CAD Audio have earned a well deserved reputation among Recording Engineers and Producers for their superb high-end studio recording equipment. A relative new comer to USB based recording, CAD have already made a significant impact within this genre.
The CAD U1 USB microphone is one of the biggest selling USB microphones in the United States and with very good reason. southcoastmusic is committed to bringing you the best products at competitive prices and once you check our price against the US price, factor in the exchange rate, Freight and GST, we are sure you will agree that this is a red hot bargain! You also get the benefit of local service and warranty.
The CAD U1 is constructed from a durable ABS plastic with a rubberised coating. It comes supplied with a sturdy height adjustable Desk Top Microphone Stand that folds up for portability and has a removable mic clip. A 3 metre (10ft) USB cable is also included.
You can record directly to your computer with this easy to use cardioid dynamic handheld microphone with USB output. The CAD U1 also has an On/Off switch for quickly muting the microphone. The sound quality is excellent and it picks up audio well between 6 inches and 4 feet, which makes the CAD U1 perfect for Skype, Google Hangout and other Podcast applications.
For users on a tight budget, the CAD U1 is a great tool for podcasting, audio for video or recording to your favorite audio editing software. PC and Mac compatible.