ABBA
BRIGHT LIGHTS, DARK SHADOWS
The Real Story of ABBA
By Carl Magnus Palm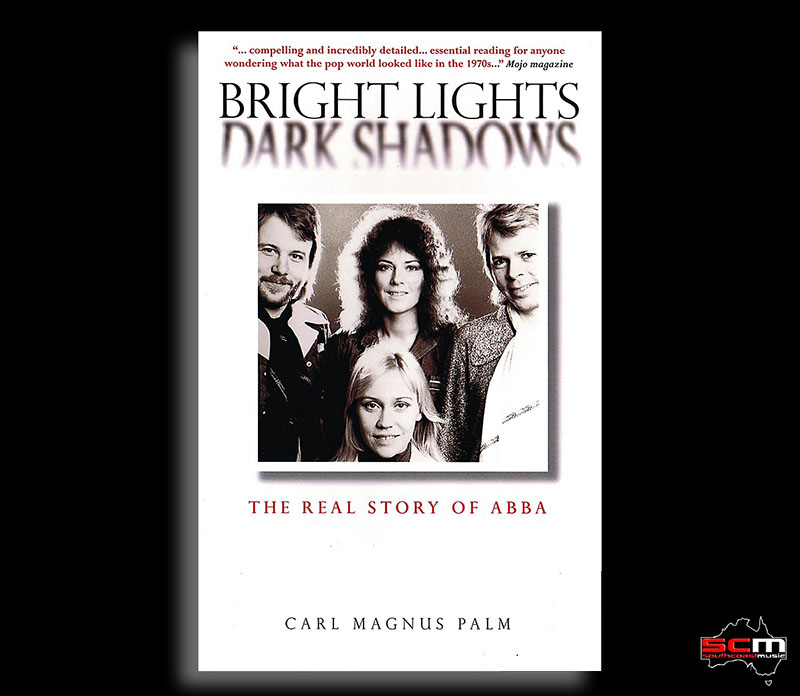 "…compelling and incredibly detailed…essential reading for anyone wondering what the pop world looked like in the 1970s…" Mojo magazine
More than three decades after they last performed together, ABBA remain one of the world's biggest selling groups with one of the strongest catalogues in the history of popular music.
ABBA was a phenomena that was almost a prolific as the Beatles. During their halcyon days between 1972 – 1982, ABBA smashed almost every previous sales record and cemented their place in the annuls of music history. More importantly, ABBA remains one of the world's most loved groups with songs and music that still stand the test of time.
The author of Bright Lights, Dark Shadows – Stockholm based Carl Magnus Palm, is recognised as the world's foremost ABBA historian. The exhaustive biography he has compiled offers a thorough, no-holds-barred account of the band that captured the hearts and minds of the world.
ABBA's timeless music is still relevant today but even as a whole new generation of fans discover their great music, Anni-Frid, Agnetha, Benny and Björn have continued to remain enigmatic, secretive figures.
Their marriages, personal break-ups and superficial biographical details are well-known . . . but who exactly were ABBA?
ABBA – Bright Lights, Dark Shadows is a compelling read that covers all aspects of the ABBA members' lives and careers. The embryonic period before the group came together, their amazing success through the Seventies, their marriage and divorces, the ups and downs of their empire and their careers after the group folded.
The author fully exposes the Svengali like influence of Stig Anderson – their Manager and reveals what happened to the fortune they made.
Bright Lights, Dark Shadows is a wonderful book and would make a fabulous present – the ideal coffee table companion for fans of one of the greatest pop groups the world has ever known.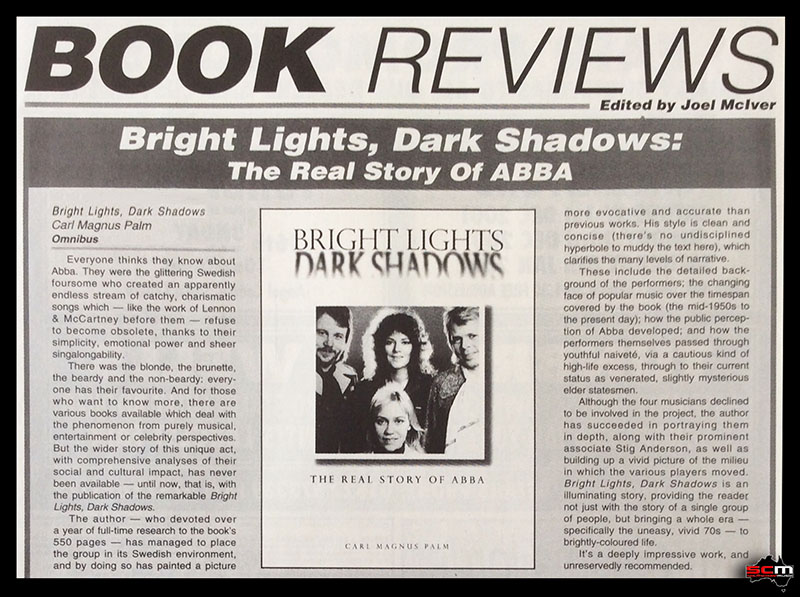 Buy with confidence, southcoastmusic is an authorised Omnibus and Schirmer Publishing Reseller.