BLACKSTAR amPlug2 FLY GUITAR Headphone Amplifier

Blackstar Tone and Performance – anywhere!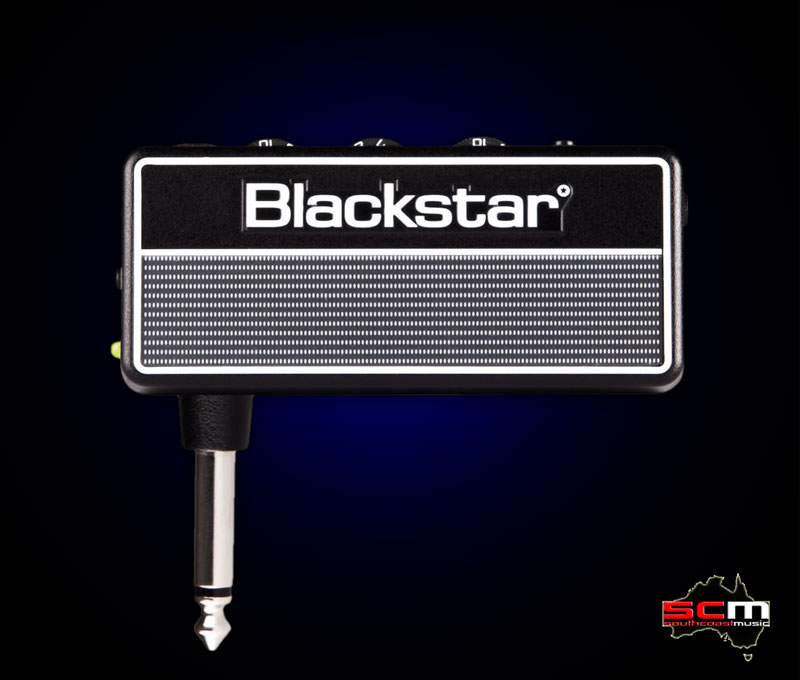 The Blackstar amPlug2 FLY Guitar is a compact marvel. Voiced and designed by Blackstar in the UK, the amPlug2 FLY's superb's tones and onboard effects will have you practicing and jamming all night long!
The super compact design can be carried anywhere and is the easiest way to achieve real Blackstar amp tones in your headphones.
MAKE THE CONNECTION
The foldable guitar input jack can be swivelled 180 degrees allowing connection to any guitar – Stratocaster angled input jack? – no problem. or easy access to the controls while remaining unobtrusive.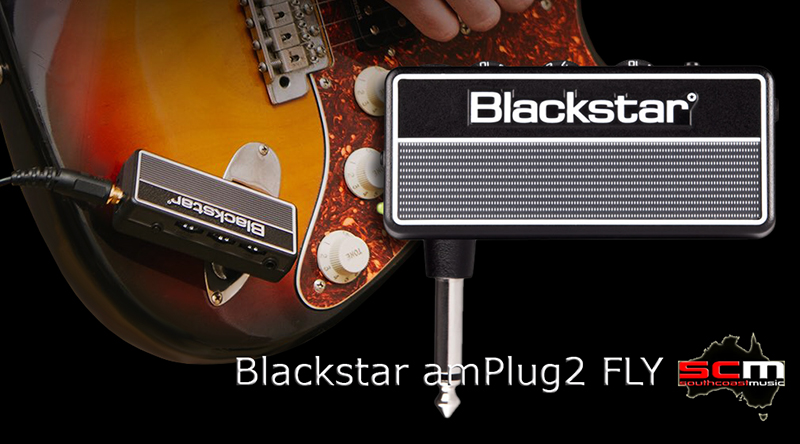 THREE CHANNELS
The amPlug2 FLY Guitar has three channels – Clean, Crunch and Lead with tone shaping using Blackstar's patented ISF (Infinite Shape Feature) control to give you all the sounds you need.
The three selectable channels are accessed by tapping the power button and indicated by a colour LED: Clean (green), Crunch (orange) and Lead (red).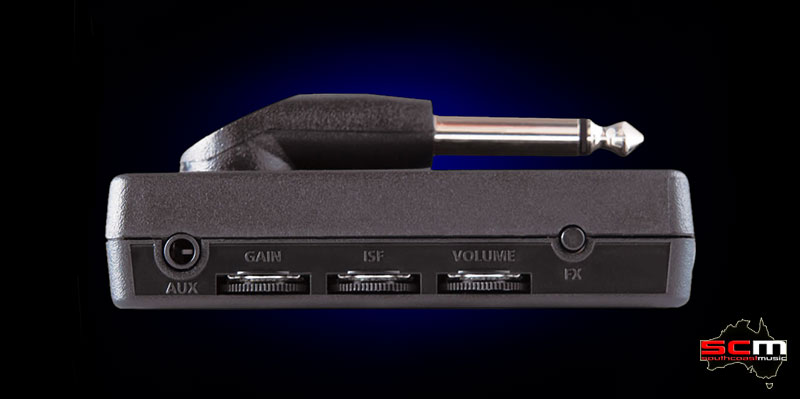 YOU'RE IN CONTROL
There are three rotary controls for Volume, Gain and ISF (Blackstar's incredible tone-shaping control that sweeps the midrange for more American or British amp characteristics), headphone and AUX inputs.
There is also an FX button (with selectable Chorus, Delay and Reverb for any channel.)
The nine selectable effects include 3 x Chorus, 3 x Delay and 3 x Reverb.
PATENTED ISF CONTROL
Blackstar's patented ISF control allows you to choose the exact tonal signature you prefer. At the lowest setting, the amplifier has a more American characteristic with a tight bottom-end and more aggressive middle and at the higher setting the amplifier has a British characteristic which is more 'woody' and less aggressive.
LONG BATTERY LIFE
By using Alkaline batteries, the Blackstar amPlug2 FLY can run up to 17 hours. It will shut off automatically if no signal has been detected after 30 minutes.
The Blackstar amPlug2 FLY headphone amp is the perfect solution for practice when noise is a restraint, or for when inspiration strikes ON THE FLY…
BLACKSTAR
The people that comprise Blackstar are all musicians themselves and understand the importance of great tone. Whether practicing at home or on stage in a live environment, Blackstar have designed and engineered their products to be world class in both quality and tonal performance while giving you the guitarist the tools you need to find 'the sound in your head'.