PRICES SLASHED ON BEHRINGER!
Behringer Ultra-DI Active/Powered DI BOX DI100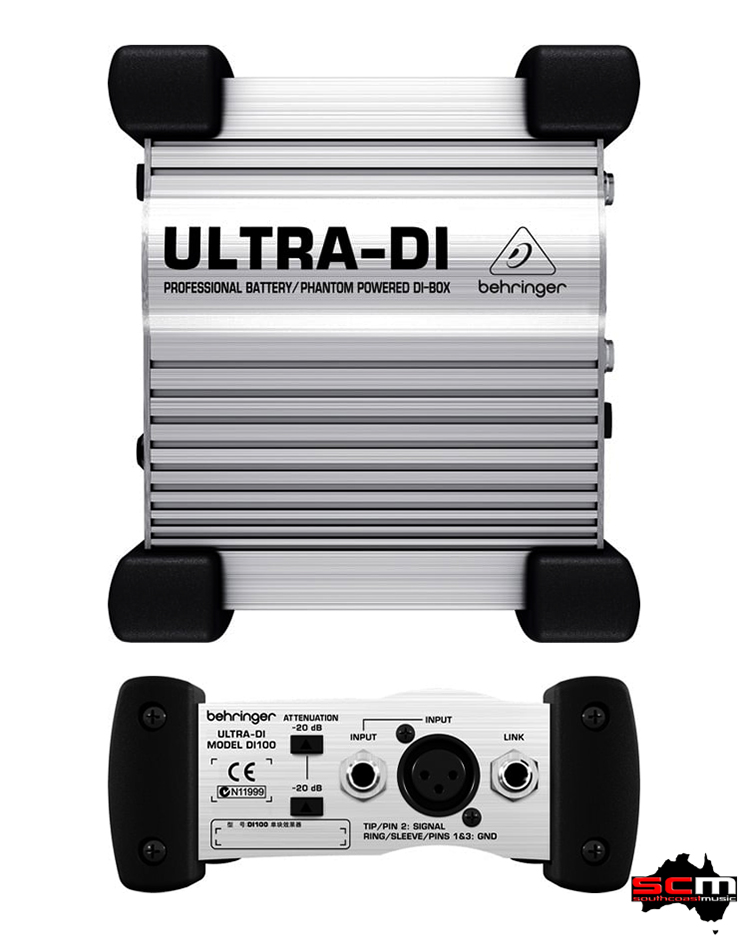 DI100: Professional Battery/Phantom Powered DI-Box
The Behringer DI100 is a rugged professional direct injection box for stage, recording, and band room applications. The Ultra DI100 has features a Thru port for connecting to guitar amps and PA mixer or recording device, ground lift switch and more. Ideal for any musician or audio professional.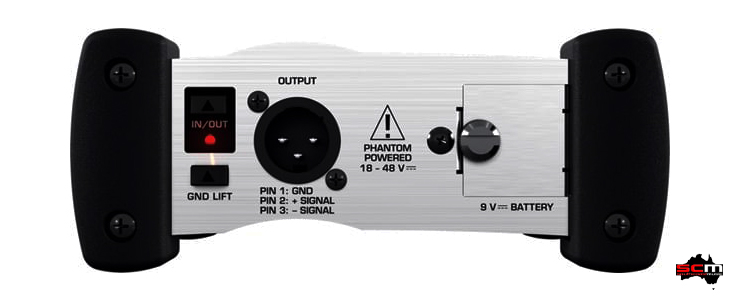 • Multi-purpose direct injection box for stage and studio applications
• Provides impedance and signal matching for the direct connection of instruments to mixers and amplifiers
• Ultra-flat frequency response due to renowned BEHRINGER OT-1 transformer
• Internal battery automatically shuts off when phantom power is applied
• Allows direct connection to speaker outputs with up to 3,000 Watts
• Switchable input attenuation allows input levels of up to +50 dB
• Ground Lift switch eliminates typical ground loop problems
• 6.35mm (¼") TRS and gold-plated XLR connectors
• Ultra-rugged, road-suitable aluminium case
• Stackable oversized rubber corners
• High-quality components and exceptionally rugged construction ensure long life and durability
• Designed by Behringer Germany
• THREE YEAR warranty!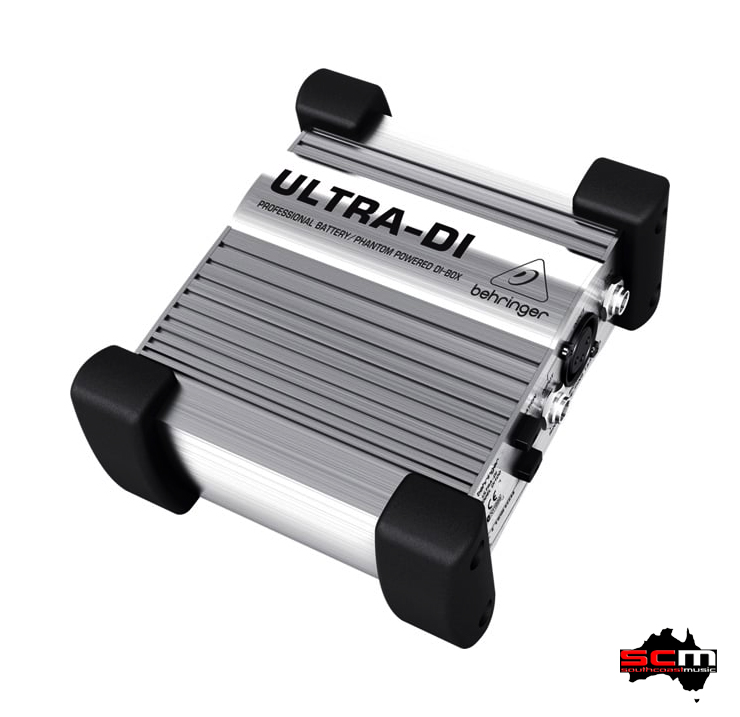 PRICES SLASHED ON BEHRINGER!