Taylor Guitars Balanced Breakout Box – supercharge your Taylor Expression System! NOS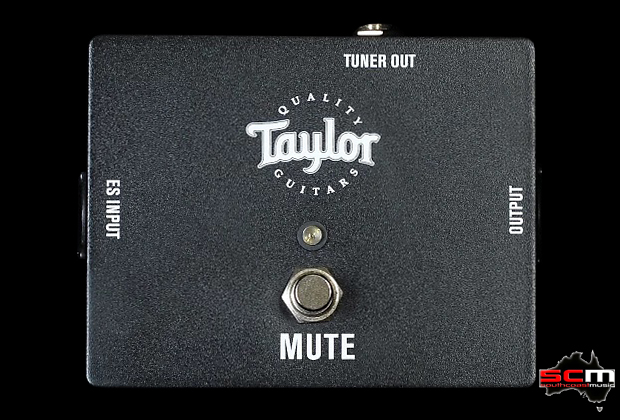 The Taylor Balanced Breakout is designed exclusively for you Expression System equipped Taylor guitar.
The Balanced Breakout Box from Taylor is a foot-controlled mute switch for tuning offline and was designed exclusively for an Expression System (ES) equipped Taylor guitar.
This clever device was never really properly understood which is probably why Taylor dropped it from their catalog. The simple reality is that if you own a Taylor Expression equipped guitar you must have this device.
Taylor's Expression system is a beauty however, many owners complained that when connected straight into their PA systems with an unbalanced – normal guitar cable it would almost never sound as it had the potential to do.
There are plenty of online reviews that back this up with comments such as; " I would almost lose half the tone from the guitar to the board and with full strumming patterns it totally sounded like garbage." Connecting an Expression System (ES) signal into any unbalanced device will result in a volume drop of up to 6db.
The breakout box was exactly what that person needed and its probably what you have been waiting for to unlock the full potential of your Taylor Expression equipped electro-acoustic guitar's sweet balanced signal and tone.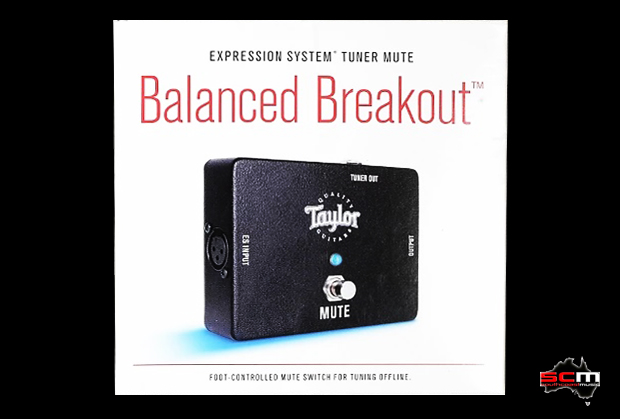 The other function of this handy little box allows you to keep a tuner connected and mute your signal when desired, all the while maintaining the pure, balanced signal path of the Expression System.
It features a high-quality audio transformer that sweetens your tone and eliminates switching surges caused by mixers with undefeatable phantom power.
The box includes balanced XLR input and output jacks, a tour-ready mute switch and an independent 6.35mm (1/4″) output for an electronic tuner – all housed in a sturdy, pedalboard friendly aluminium enclosure.
• 100% True Bypass tuner-out preserves the quality signal path of the Expression Systen
• High Quality Audio Transformer
• Optimises the performance of the Taylor Expression System
• Sweetens tone and eliminates switching surges caused by mixers with undefeatable phantom power
• May be used a High Quality Microphone Mute
• Sturdy Die-Cast Aluminium Housing
• One Year Warranty
LAST ONE IN STOCK – THIS ITEM IS BRAND NEW!