Audio-Technica ATR2100-USB Microphone
Cardioid dynamic USB and XLR podcasting and recording microphone
+ Numark HF-125 Headphones Package
XLR and USB outputs
audio-technica…the company. . .
Audio-Technica was established in Tokyo, Japan in 1962 and their unswerving commitment to excellence has seen them become a giant in the audio industry.
Audio-Technica are the microphone of choice for leading Artists and Audio Engineers the World over and have supplied the microphones for the Grammy Awards for the last 10 years,as well as TV shows such as the American version of Big Brother, Deal or No Deal, The Rock and Roll Hall of Fame inductions and the Olympic and winter Olympic games.
Audio-Technica designs and manufactures a wide range of products, including high-performance microphones, headphones, noise-cancelling headphones, wireless microphone systems, mixers and electronic products for home and professional use worldwide.
Audio-Technica is also a leading OEM (Original Equipment Manufacturer) and manufacture a wide range of hand-held and wireless microphones for many of the World's microphone brands.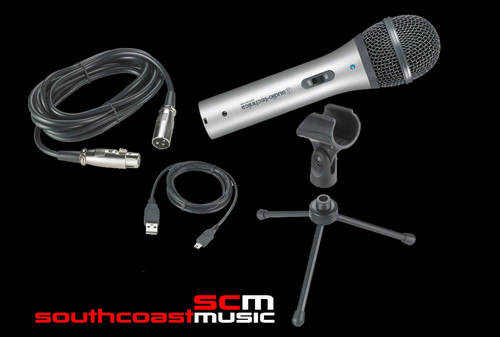 Audio-Technica ATR2100-USB Microphone
The brand new Audio-Technica ATR2100-USB Cardioid Dynamic Microphone is designed for digitally capturing music or any acoustic audio source using your favorite recording software.
Designed to take you from the stage to the studio and beyond, the Audio-Technica ATR2100-USB is a fabulous sounding and rugged handheld microphone that features two outputs, a USB output for digital recording as well as an XLR output that connects to a sound system
NUMARK HF-125 Headphones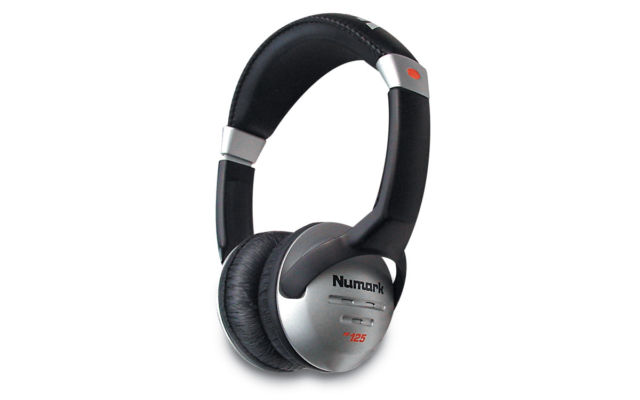 Buying Headphones online can be a real minefield! With some unscrupulous Sellers passing fakes off as expensive brand name headphones you cannot always be sure that you are getting what you think that you're paying for!
Here at southcoastmusic we have been selling musicians quality  equipment since 1985!  We  stock the major brands such as AKG, Sennheiser, Skull-Candy, etc…and know headphones.
We also know that not everyone has hundreds of dollars to spend on headphones but still require Hi Fidelity Pro sound and features.
One place a DJ can't compromise, is in how they hear their mix. The Numark HF-125 headphone set delivers the goods with flexible 7-position independently adjustable dual ear cups, large 40mm Mylar speaker drivers, 6′ tangle-resistant cord with 1/4″ connector, and padded headband and ear cups. Numark HF-125 headphone set represents incredible value for money!
Ultra-comfortable, these features and performance make them perfect for Studio and Personal use as well.