Audio-Technica ATH-IM01 In-Ear Monitoring headphones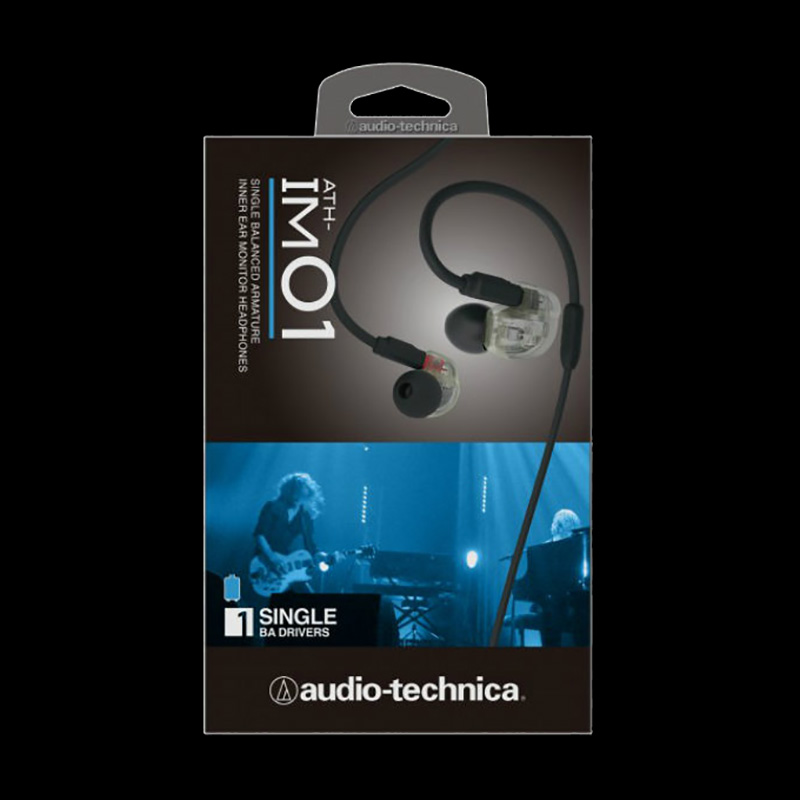 Exclusive single balanced armature drivers for pure sound reproduction
Specially designed to fit and seal within your ear for ultimate in-ear monitoring
Detachable cables with formable wire improves fit and adds convenience
Horn-shaped conductor pipe, the "Acoustic Horn," reduces acoustic radiation resistance
Includes a case, silicone earpieces (S/M/L) and Comply™ foam earpieces (M)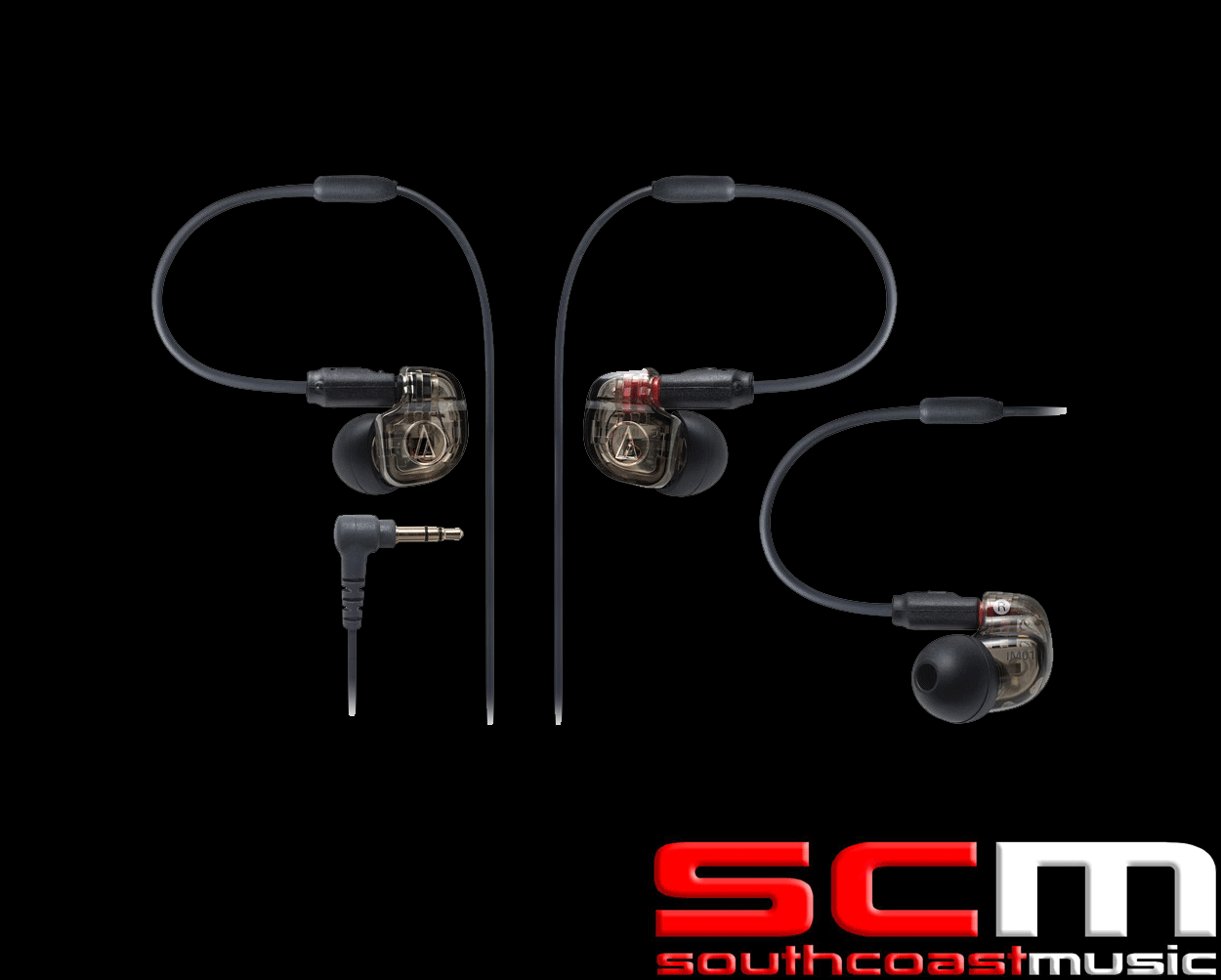 When Audio-Technica engineers developed the new SonicPro in-ear monitor (IM) headphones, they centered the design around the three most important components of a superb listening experience: 1) Sound, 2) Fit and 3) Functionality.
With its single balanced armature drivers and a horn-shaped conductor pipe to reduce acoustic radiation resistance, the ATH-IM01 were built to effortlessly deliver that pure listening experience. The headphones were specially designed to seal the ear for great isolation and in-ear monitoring.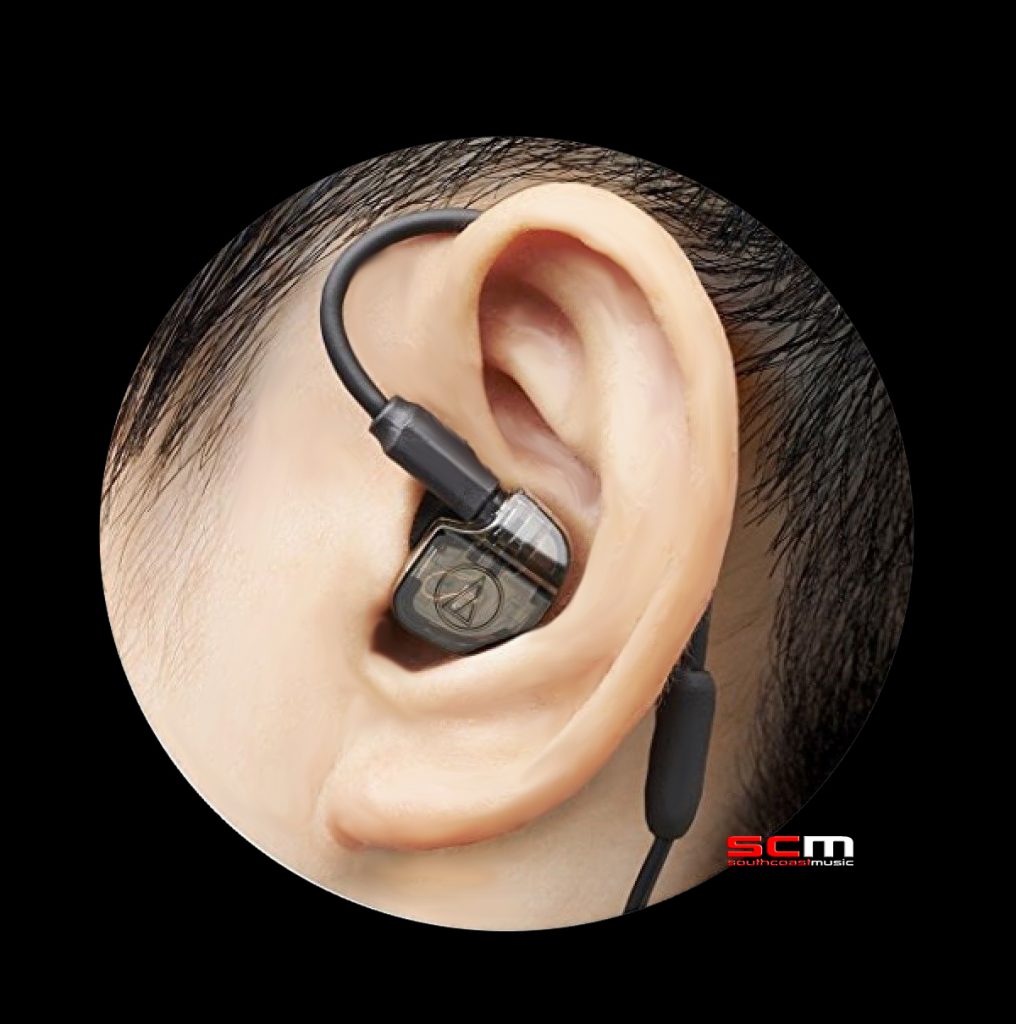 Each pair comes equipped with silicone earpieces (S/M/L) and Comply™ foam earpieces (M) for a customised fit. Detachable cables with formable (bend to shape) wire and a carrying case are included. These headphones are the perfect upgrade for your on-stage in-ear monitors. They will however also transform your listening experience with smart phones, MP3 players and other streaming devices. Give them a go, you should be pleasantly surprised!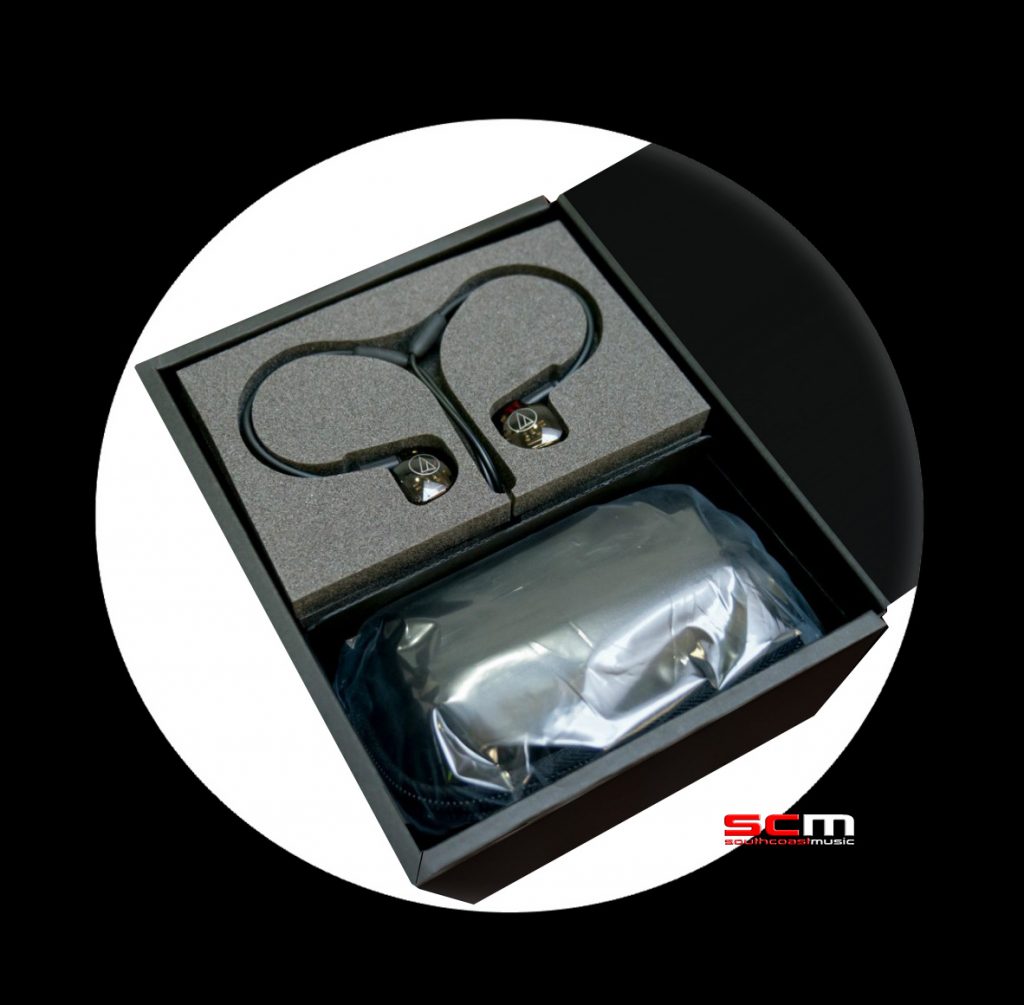 Type: In-Ears , Professional, Studio and Personal Listening
Series: IM Series
Application: Professional & Studio
Frequency Response: 20 – 15,000 Hz
Cable Length: Detachable 1.2 m, Y-type
Sensitiviy: 106 dB/mW
Maximum Input Power: 3 mW
Weight: 5 g
Connector: 3.5 mm (1/8″) gold-plated stereo mini-plug, L-type
Maximum Input Power: 3 mW
Impedance: 47 ohms