Armour Ashton/have come to be known and respected the world over for their musical instruments and accessories. A canny combination of great quality and keen pricing has seen Ashton's case brand, Armour become the go-to brand for musicians, educators and students alike.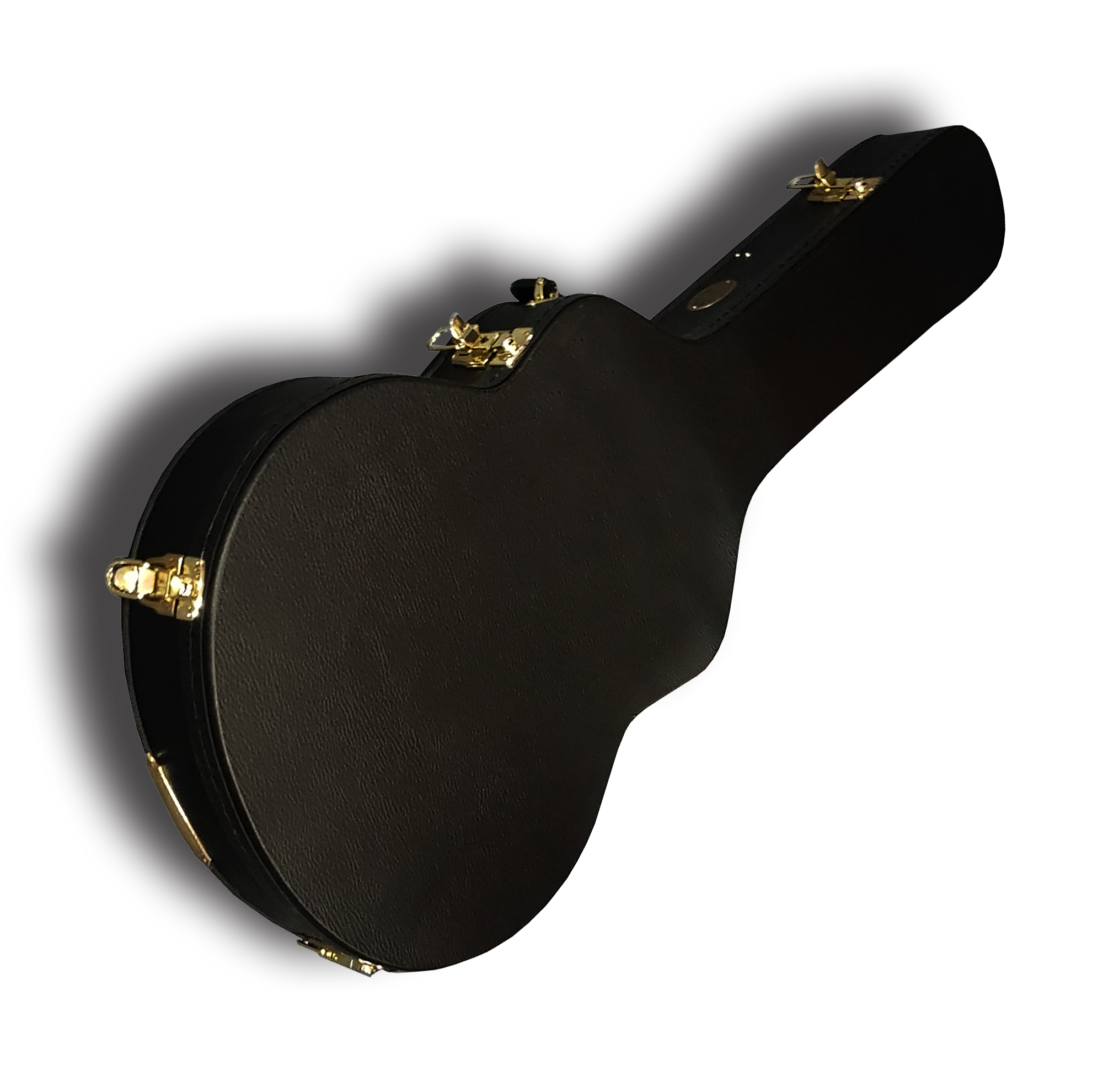 This is the  APJCS Deluxe 335 DOT thinline semi-hollow archtop style Electric Guitar Hard case. Constructed from quality materials, the Armour Deluxe 335 Style Guitar Hard case is ideal for protecting and transporting your semi hollow electric guitar.
The  APJCS hard case has been designed to fit a wide range of semi-hollow guitars. Please check the image and dimensions listed below to see whether this case will suit your guitar. The fit may be a little generous for some guitars in which case we recommend the use of a cleaning cloth, towel or guitar strap around the bottom of the guitar to ensure a snug fit.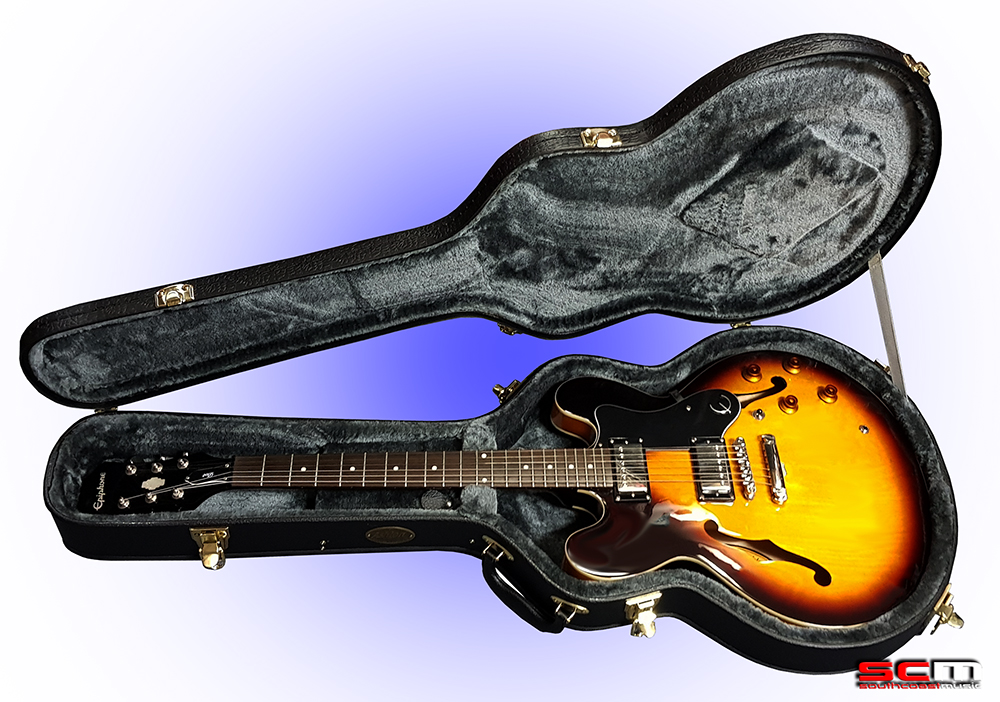 This case features a plush lined foam padded interior and is covered in a rugged black textured vinyl, it is practical and looks good too. There is also a handy accessories compartment and gold hardware!
• Inside Lower Bout: 44.5cm
• Inside Upper Bout: 33cm
• Inside Waist width: 30.5cm
• Inside Depth Top: 9.5cm
• Inside Depth Bottom: 8.5cm (including foam pad in lid to secure guitar)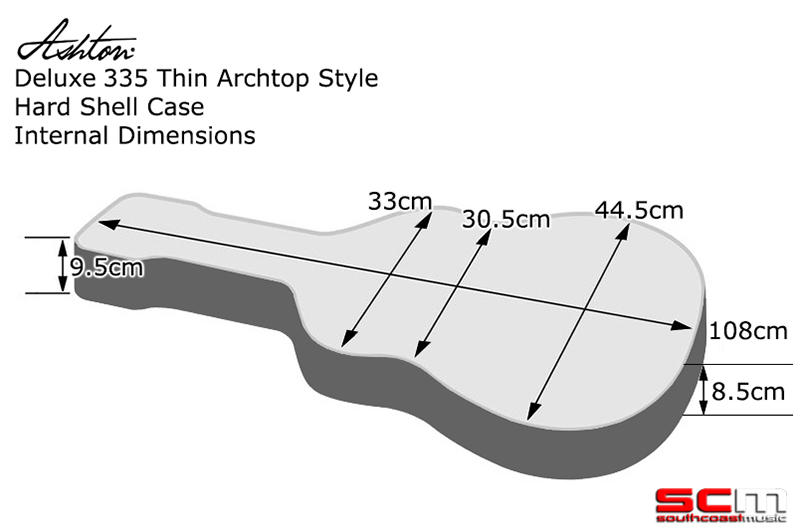 Buy with confidence, southcoastmusic is an authorised ARMOUR Reseller!