Ampeg SVT-410HE High Performance 4 x 10″ Bass Quad Box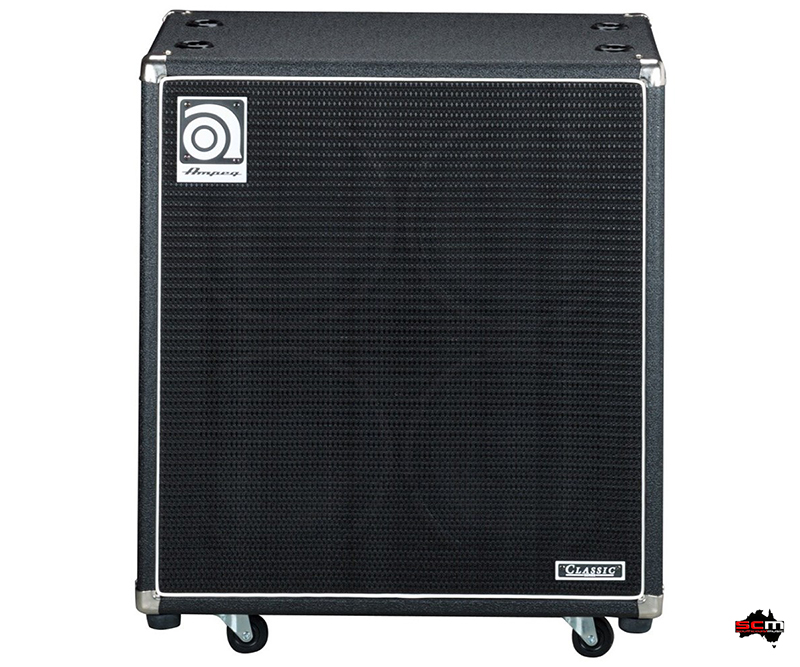 Looking for a speaker cabinet to lighten up your bottom-heavy bass rig? Or, maybe your roadies have threatened to go on strike if they have to lift another 8 x 10″ speaker cab!
Even if you have recently downsized your transportation to save a few bucks on fuel or you simply want a high performance compact bass cab – the SVT-410HE delivers on all counts.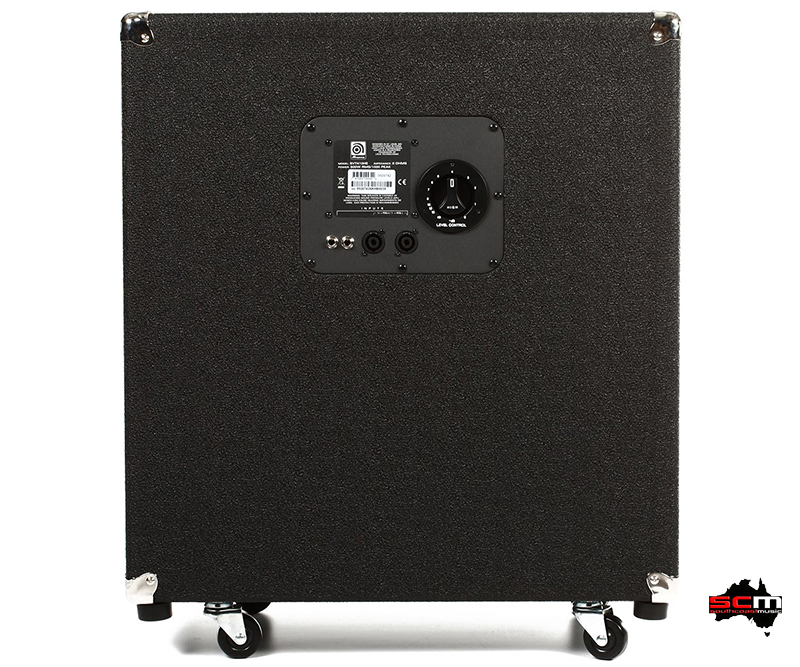 The Ampeg SVT-410HE offers superb full-range performance, from as low as 43Hz and all the way up to 18kHz.
The Ampeg SVT-410HE is also the ideal enclosure for the player who wants to add extended upper register clarity to a system that already features ample low frequency performance. Just ask Bass Guitar supremo George Clinton, he uses an SVT-410E to round out the top-end of his killer, all-SVT stage setup.
• ¼" and Neutrik Speakon® Jacks
• Variable HF "L-Pad"
• 2″ Swivel Casters
• Poplar Ply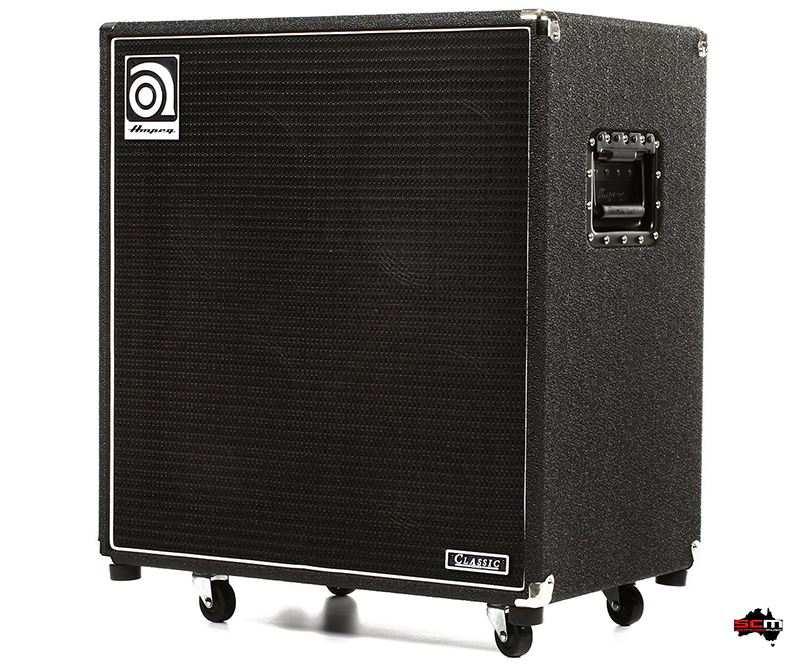 Ampeg SVT-410HE Specifications
• LF Drivers: 4 x 10″
• Voice Coil: 2″
• Magnet Weight (each): 30 oz
• HF Drivers: Horn/Driver
• Voice Coil: 1″
• Magnet Weight (each): 8 oz
• RMS Power Handling: 500 Watts
• Frequency Response (-3dB): 60Hz-18kHz
• Usable Low Frequency (-10dB): 43Hz
• Nominal Impedance: 8-Ohms
• Sensitivity: 98dB
• Maximum SPL: 122dB
• Dimensions (W x H x D inches): 24 x 25 x 16
• Weight: 91 lbs.