BSR-UK-CR Resophonic Concert Ukulele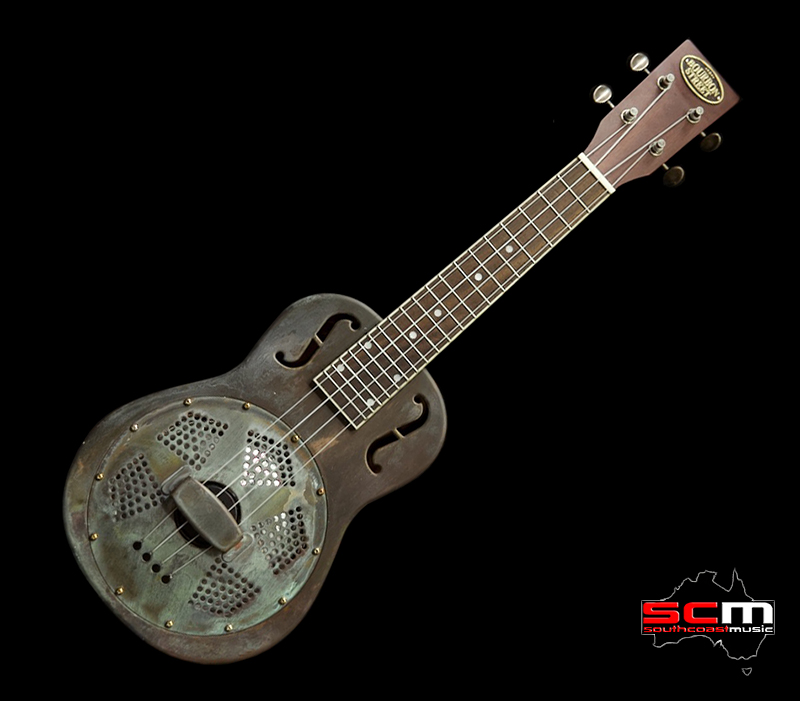 The Bourbon Street BSR-UK-CR Resonator Ukulele is a concert size ukulele with a bell brass body. The ukulele looks magnificent – as though the instrument was made back in the 1930s with its vintage inspired, copper rust finish. The Ukulele features chrome geared tuners, a round mahogany neck, a blackwood Tek fretboard, 12 frets to the body, a maple saddle and a Guardian hardshell case.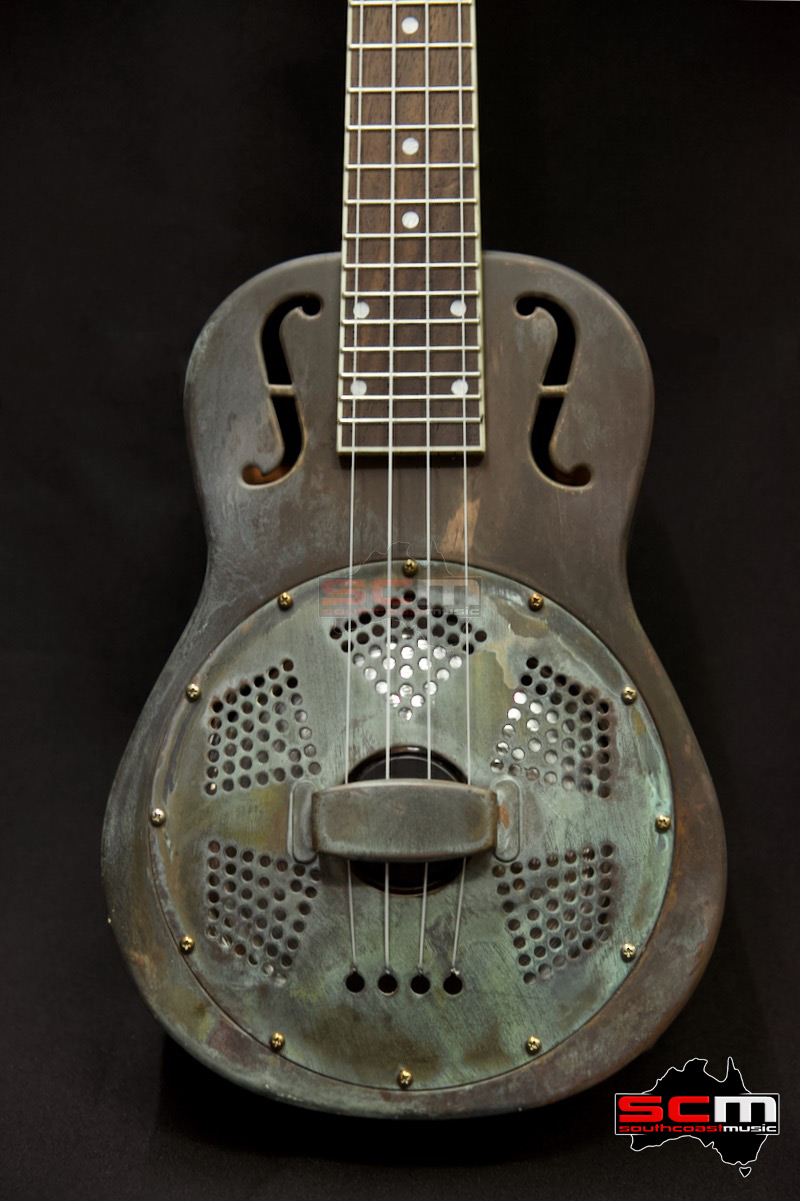 A little background on resonators:
Resonator guitars – also known as resophonic guitars were originally designed to be used in dance orchestras. Regular acoustic guitars were simply overwhelmed by the horns and percussion instruments in those orchestras. By conducting string vibrations through the bridge to a spun aluminium cone (resonator), instead of the guitar's sound board (top), resonator guitars became prized for their loud and distinctive tone. Eventually electric amplification solved the problem of inadequate volume and the resonator guitar settled into its new life with bluegrass and the blues.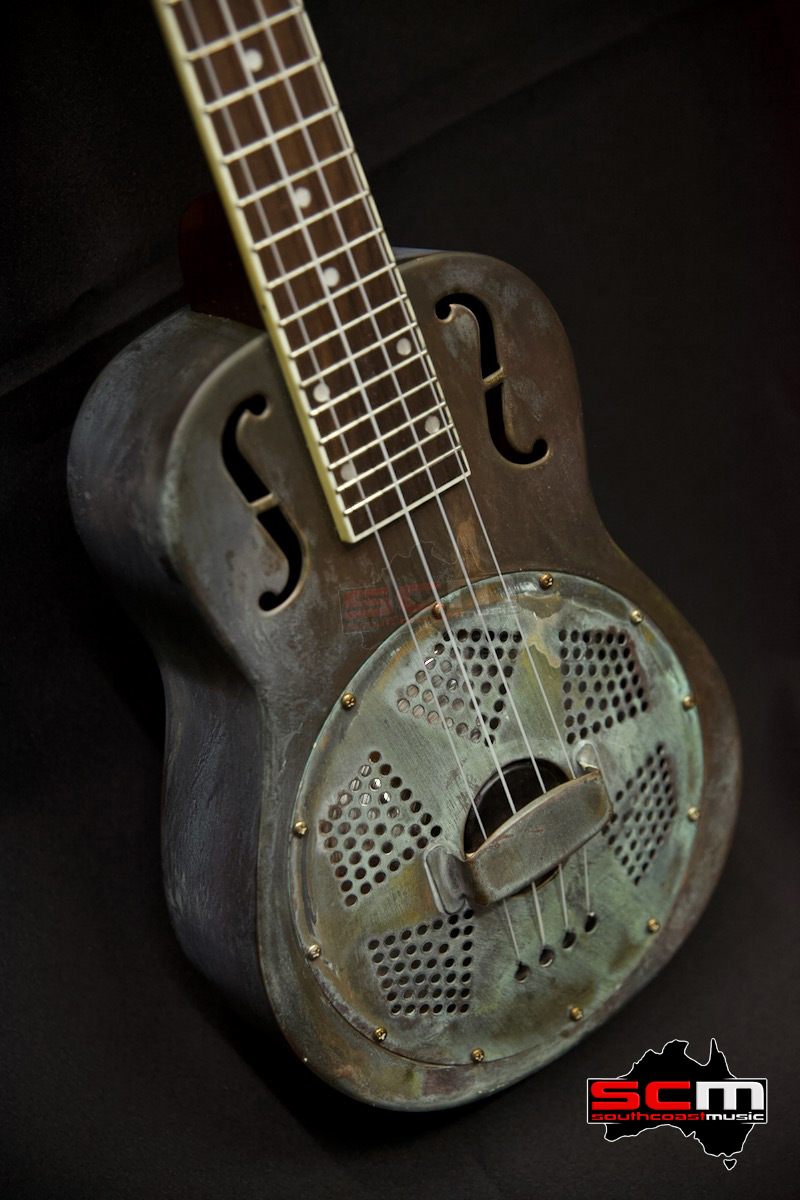 The same principle applies to the resonator ukulele – the 'resolele' or 'ukenator'! This concert size example packs a punch and is perfect for solo and rhythm duties. Your brand new Bourbon Street Ukulele will undergo a comprehensive Pro-SCM setup to ensure the perfect playing experience. Let us know when you buy, whether you prefer a lower action and our experienced technicians will set your uke up accordingly.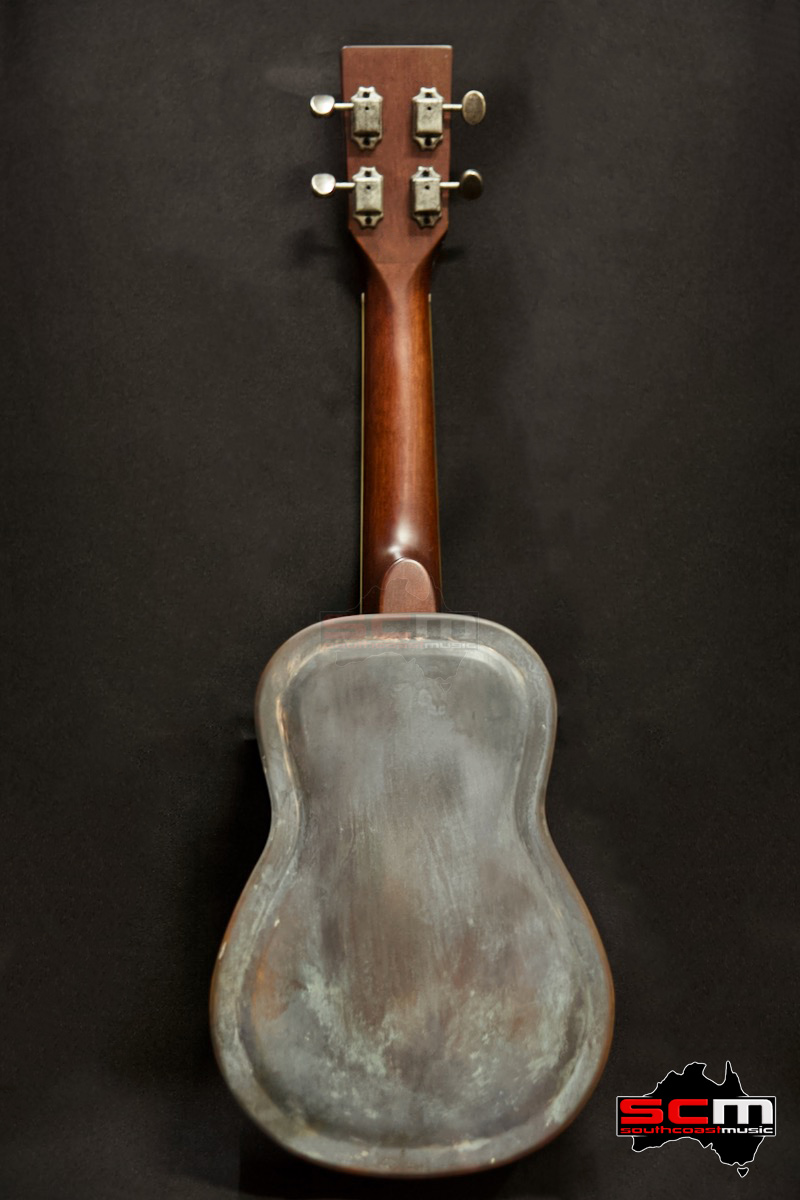 • Body Material: Bell Brass
• Finish: Copper Rust Finish
• Size: Concert
• Machine Heads: Chrome geared tuners
• Neck Profile: Round
• Neck Material: Mahogany
• Fretboard Material: Blackwood Tek fretboard
• Neck-Body Join: 12th Fret
• Saddle Material: Maple
• Fingerboard width at Nut: 36mm (1-3/8″)
• Scale Length: 36cm (14-1/4″)
• Total Length: 59mm
• Weight out of Case: 1 Kg
• Case: Guardian Hardshell Case
• Warranty: One Year
• Setup: Pro-SCM setup