YAMAHA YAS62 III Professional Alto Saxophone Gold Lacquer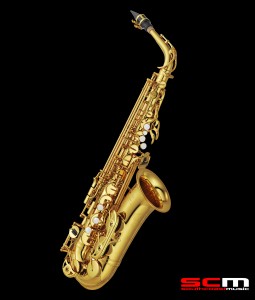 The new YAS62III is an improved version of Yamaha's Classic 62 Series Sax, the instrument that revolutionised the world of the saxophone, becoming the first serious challenge to the famous instruments of the past.
The YAS62 has always been the sax of choice for many of the world's top pros. Offering surprising value for the price, and amazing flexibility (it can be used for virtually any musical genre) the Yamaha YAS62 MKIII is characterised by a highly expressive tone, comfortable playability and extremely accurate intonation.
YAMAHA YAS62 III Features:
o New 62 Style Neck
A slightly narrower bore provides a faster response and greater control. The new 62 style neck allows a comfortable flow of air so that every player can attain a solid tonal core.
o Integrated Key Posts
Integrating the multiple key posts into a single plate makes the horn blow with moderate resistance while delivering a solid core with deep tone color.
o Hand Engraving
More elaborate with finer detail, the new design offers delicate beauty.
o Improved Low B-C# connection
An improved mechanism from low B-C# connection ensures the consistent closing of the low C# key and promotes a clear response from notes in the low range of the instrument.
o Neck Receiver
The professional style neck receiver increases togetherness of neck and body offering richer tones.
o Hard Steel Needle Springs
Hard steel springs provide a faster, more sensitive key response.
o Case
The lightweight semi-hard case offers excellent protection, a contemporary look and greater ease of transport