VOX Valvetronix VT40+
The Vox Valvetronix VT40+ Combo Amp is a very special amplifier.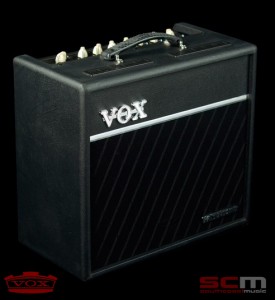 VOX have been building some of the World's Best Sounding and most loved Guitar Amplifiers for a very long time. Although some talk about "that" Vox tone, the truth is the recognized players that have embraced Vox Amplification have made "that" tone their "own", with their "own" sound…Hank Marvin, Rory Gallagher, Brian May, Primus, Train…instantly recognisable and every one unique…the mark of a great amplifier is that it should inspire the player to find their own voice. Vox build their amplifiers to do just that.
An extraordinarily versatile amplifier, the Vox Valvetronix VT40+ offers a combination of great valve amp tones and state-of-the art modeling technology.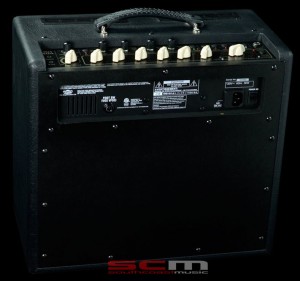 Vox's12AX7 tube-powered Valve Reactor circuit is one of the best in the business and accurately recreates the signature tones of 33 different classic amp models and pairs them with 25 different studio quality effects to create 99 distinctive preset programs.  The preset programs include 33 superb amp models, including the entire lineage of Vox amplifiers as well as several essential classics and rare boutique amps…and they sound great! 33 effected amp models combine these amps with the most popular effects including chorus, flanger, delay, reverb and tremolo, and 33 song presets that recreate the specific sounds used on the classic tracks. 8 user presets give you the additional versatility of creating your own sounds and storing them for instant access in the studio or on the stage.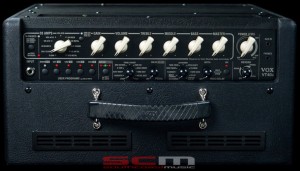 The comprehensive Gain, Volume Treble, Middle, Bass and Master controls give you absolute tone shaping abilities over each amps model while Depth and Speed let you dial in your effects to perfection.
From large all-valve amps to mini transistor amps — the Valvetronix Series is acclaimed by the broadest range of musicians and is being used in the widest variety of musical scenarios today. Delivering the perfect fusion of great valve amp sounds and cutting-edge modeling technology, the original VOX Valve Reactor circuitry made its sensational debut in 2001 as the guitar amp for the 21st century. Since then, it has undergone continual renewal in response to current developments in amps, and in order to flexibly meet today's needs. This current Vox Valvetronix+ series is once again confirmed as powerfully dynamic, offering a larger number of highly evolved amp models than ever before.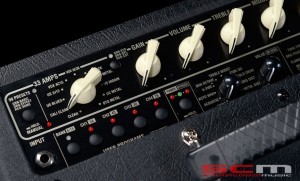 Valve (Tube) powered VOX Valve Reactor Circuit
Guitarists love the power and playability delivered by a valve amp. Based on a 12AX7 vacuum tube, the Valve Reactor circuit at the heart of every Valvetronix+ Series amp perfectly reproduces the operation, subtle nuances, and tonal character of a real valve-powered amp.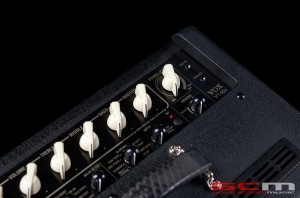 Thirty  Three Virtual Amp Models
The Valvetronix+ VT40+ offers an amazing collection of 33 distinct amp models. The preamp EQ features Bass, Middle and Treble controls for precise tone-shaping. Beginning with classic VOX amps such as the AC30, the diverse amp model selection continues to encompass coveted amps from the pages of history, as well as high-gain amps, providing a sound selection that spans the ages. Call up the sound of an old favorite, or experiment with amps you may never have tried – sought after amps played by your guitar heroes, rare boutique amps, and vintage amps – and get ready to be inspired.
 OUR PRICE INCLUDES FREE AUSTRALIA-WIDE DELIVERY!