VOX AC30 RADIO Alarm Clock 60th Anniversary Limited Edition Model
o Portable Power allows you to take Your Music Anywhere
o Integrated Alarm Clock and Digital Clock
o Two Speakers for Balanced Sound Output
o Classic VOX AC30 Styling for a FABulous Look
o AUX Input to connect your own music
o Headphone Jack for Private Listening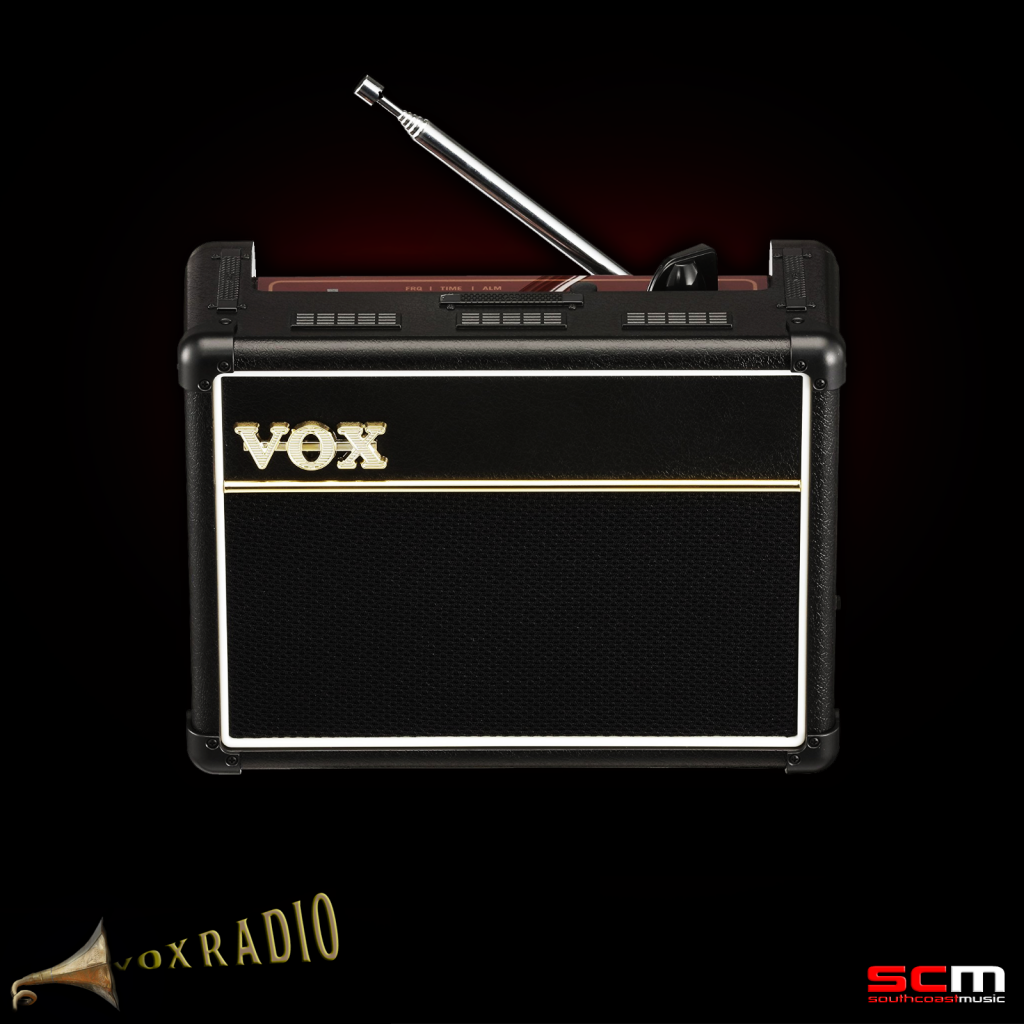 RADIO
ok, here is Johnny's quick history lesson…The almost magical relationship between electricity and magnetism that is RADIO owes its existence to visionaries that include Hans Christian Ørsted, André-Marie Ampère, Joseph Henry, Michael Faraday, James Clerk Maxwell, David Edward Hughes, Guglielmo Marconi, Nikola Tesla, Reginald A. Fessenden and the amazingingly underrated Edwin Howard Armstrong – who invented frequency modulation – more commonly known as FM Radio.
By 1910 these various wireless systems had come to be referred to by the common name "radio" and the world was never going to be the same again! Early radios were valve powered, large and expensive. In the 1950s, the increasing use of Transistors saw the price and size of radios fall dramatically…just in time for the advent of Rock'n Roll. Radio quickly became the conduit connecting a whole generation and the music has kept playing ever since.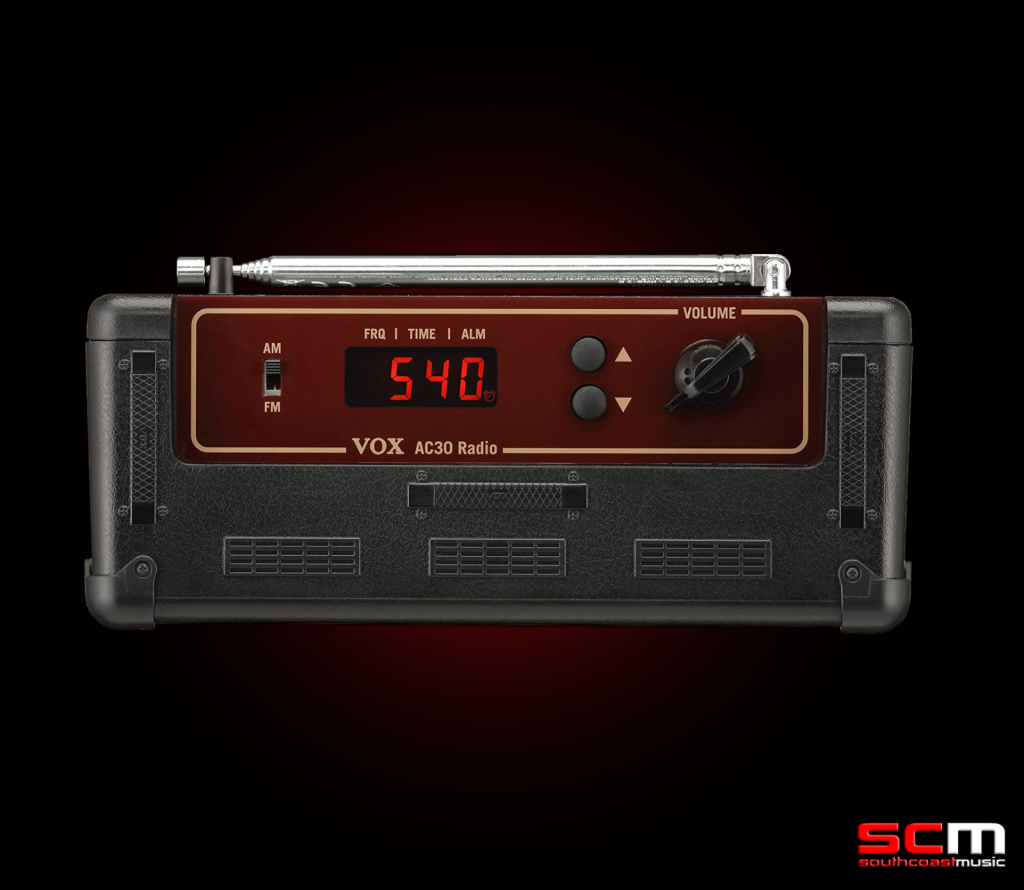 In spite of the various forms of media available today, radio, with its unique presence, remains as one of the best and most popular ways to connect with the world. Radio can only be experienced in real time, where new music and engaging conversations between interesting personalities are shared.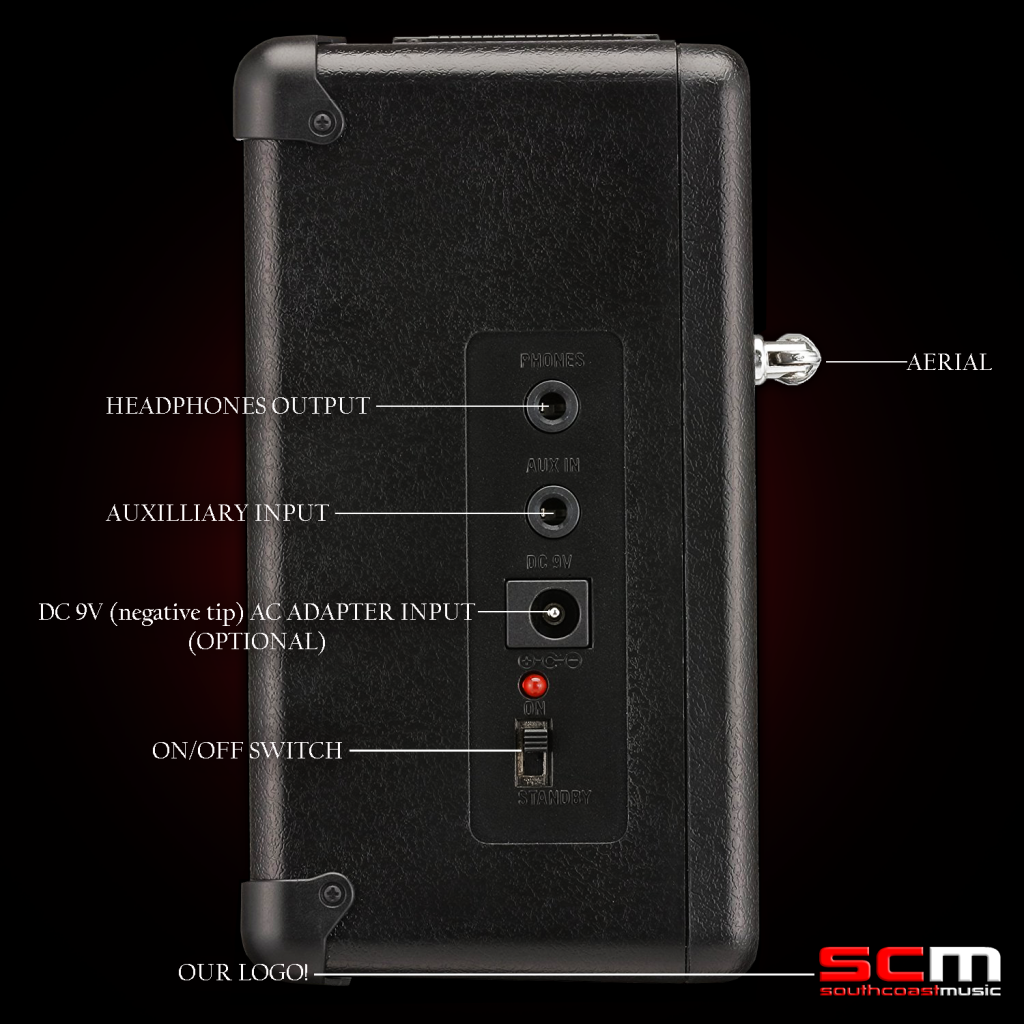 THE 60th ANNIVERSARY VOX AC30 RADIO
Taking its visual cues from the classic VOX AC30 Guitar Amp, this retro styled radio from VOX brings back the old-school portable AM/FM boxes of old and is simply perfect for tuning into your favorite station whether you be at home or on the go.
The AC30 radio can provide background music for your daily life, for relaxing before going to sleep as well as a way to get informed when you need it most. The compact and ultra-cool VOX AC30 Radio meets all of your listening needs.
If the VOX AC30 Radio was on sale it the 1950s it would have probably cost the equivalent of a months wages!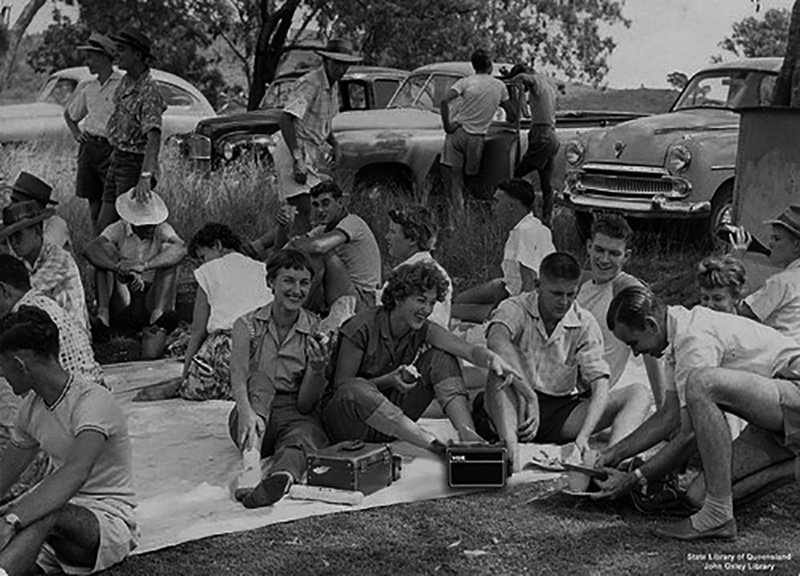 This all-in-one radio/speaker not only sounds great, it also features an AUX input and PHONES output so you can play your own music through it and listen through headphones.
The VOX AC30 Radio features two 3″ speakers and 2W output. It runs on 6 x AA batteries for portable listening and there is also an input jack for an optional AC adapter.
The VOX AC30 Radio also functions as a clock with an alarm making it the perfect retro bedside radio.
VOX AC30 RADIO Specifications
o FM Radio Frequency Range: FM: 65.0-108.0 MHz (0.1 MHz or 0.051 MHz step)
o AM Radio Frequency Range: 520-1629 kHz (9 kHz or 10 kHz step)
o Clock/Alarm: 24-hour format
o AUX Input: 1 x 3.5mm TRS (stereo 1/8″) mini phone jack to connect smart phones etc
o PHONES Output: 1 x 3.5mm TRS (stereo 1/8″) mini phone jack
o Output Power: 2 x 1 watt RMS @ 8ohms
o Speakers: 2 x 3″ 4 ohm speakers
o Power: 6 x AA batteries or (optional) AC adapter
o Battery Life: Approx 8 hours (FM reception at a continuous volume of 0.1 watt using alkaline batteries),
o Battery Life: Approx 3 years (using the clock/alarm function only using alkaline batteries)
o Dimensions: W170mm x D80mm x H128mm (6.69″ x 3.15″ x 5.04″)
o Weight: 640 g (22.57oz) – without batteries
o Included Items: 6 x AA batteries for checking operation
o Optional Accessories: AC adapter (DC 9V)
o Warranty: One Year
The 60th Anniversary Model AC30 Radio is the perfect gift for any VOX fanatic and will be loved for years not only by guitarists, but all music fans.
It is definitely a limited edition so once they're gone – they're gone!
southcoastmusic…the home of something special!