VALENTI – 4/4 SIZE CELLO OUTFIT
Hand Carved Solid Spruce Top and Solid Maple Back and Sides
Hand Inlaid Purfling
Maple Fingerboard and Pegs
Deluxe Padded Gig Bag
Cello Bow
PRO-SCM Setup ($200 value included in our price!)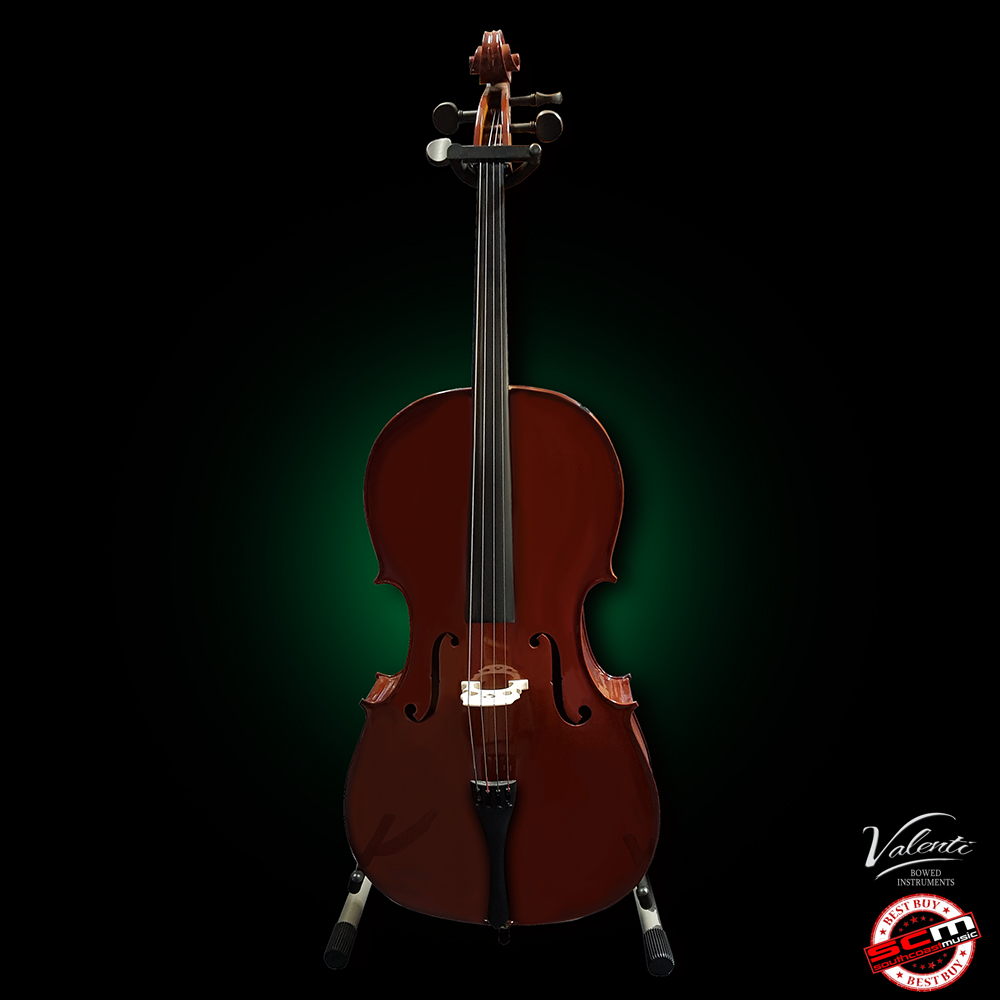 The Valenti 4/4 size Cello outfit offers unbeatable value with great features and a PRO-SCM setup worth $200!
The Valenti 4/4 size Cello features a hand carved solid Spruce top with solid carved Maple back and sides.
The fingerboard and Pegs are Black Maple and includes a Carbon tailpiece with 4 adjusters.
The body features inlaid purfling and is finished in gloss traditional chestnut lacquer.
The outfit includes a wooden bow with natural hair and comes complete with a deluxe padded gig bag featuring a bow storage compartment and accessory pocket.
We spend a lot of time setting up instruments that people have bought elsewhere and are quite frankly, unplayable. Our Technicians will check and setup your Valenti Cello covering areas such as the bridge, nut, pegs and pegbox, tailgut and soundpost. We charge at least $200 for this PRO-SCM setup – it is included in our asking price which makes this outfit a bargain!