SAMSON C01UKIT USB PODCAST and RECORDING MICROPHONE/SOFTWARE PACKAGE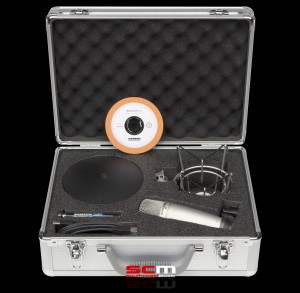 If you are interested in Podcasting or Recording and you are seeking a cost effective Microphone package then you need look no further than the Samson C01UKIT. The C01UKIT Recording / Podcasting Pack includes everything needed to Podcast or record digital audio on a PC or Mac with an eye on maximum portability.
The C01U Recording / Podcasting Pack comes bundled with Cakewalk Sonar LE, the vastly popular digital audio workstation software that gives users additional power and versatility to digitally record audio in any situation.
Professional Quality Large Diaphragm Microphone
The Samson C01U microphone features a 19mm internal shock mounted diaphragm with a cardioid pick up pattern ensuring pristine studio quality. The large diaphragm delivers flattering vocal reproduction making it perfect for Podcasting and a must have for Recording, especially vocals.
In addition to the C01U microphone and Cakewalk software, your package comes with a desktop mic stand, mic clip, fully suspended shockmount and USB cable in an elegant, durable and lightweight aluminum case.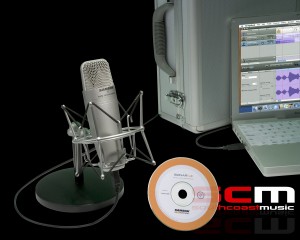 SAMSON C01UKIT Features
Bundled with Cakewalk's Sonar LE digital audio workstation software
C01U features a 19mm internal shock mounted diaphragm
Cardioid pick up pattern for exceptional feedback rejection
Includes mic clip, MD5 desktop mic stand, SP01 shockmount and USB cable
Complete with elegant, durable and lightweight aluminum case