The
Wiggles
Party Song
& Activity Book
ISBN: 9781921029011
UPC: 752187439653
Publisher Code: MS04088
Dimensions: W9.0″ x L12.0″
Melody Line, Lyrics & Chords (MLC)
44 pages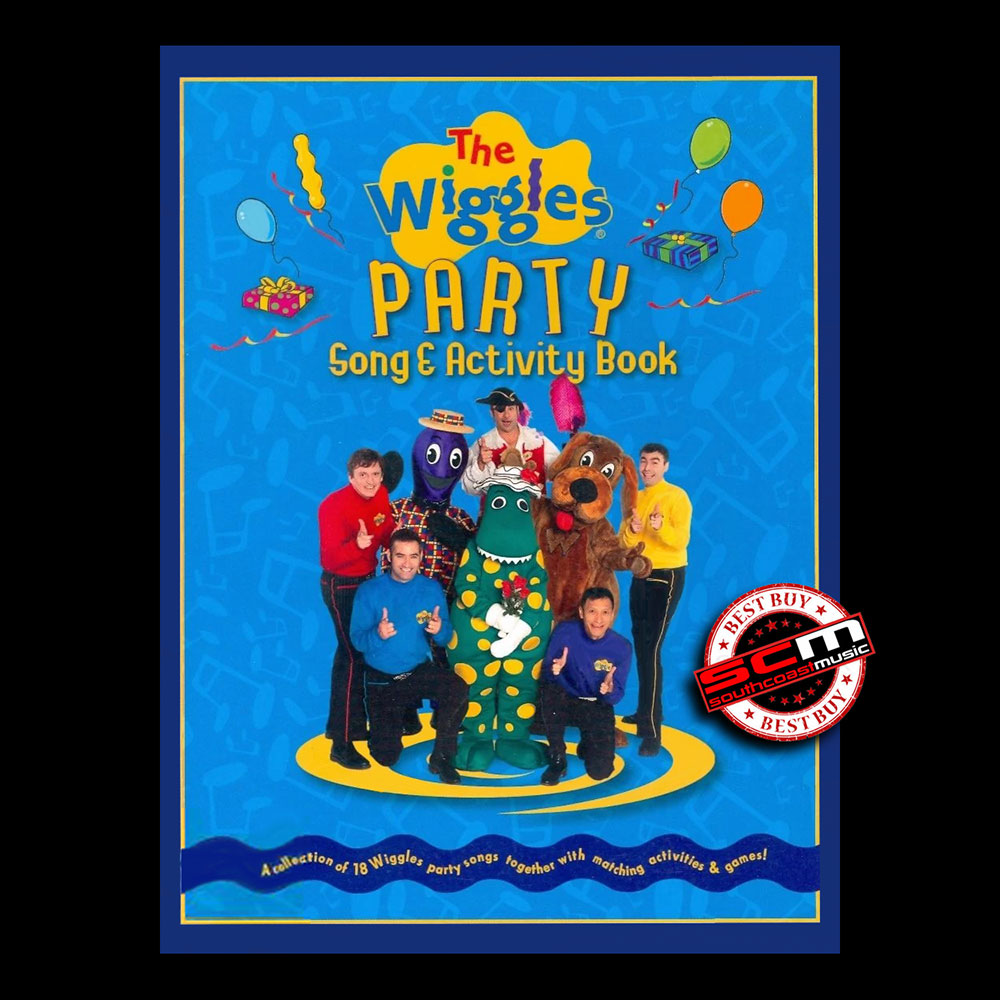 A fabulous collection of 18 Wiggles party songs together with matching activities and games . . . fun to enjoy together!
Wake up Jeff! It's time to sing and play with The Wiggles and friends! This selection features eighteen of their most popular party songs and a whole host of celebratory activities and games.
All your favourite Wiggles songs are featured here, with matching activities to delight and inspire. These learning experiences use the songs as their starting point, leading to a whole world of creative adventures including model-making, dances, decorations, jewellery, simple foods, games and lots more.
The songs themselves are presented with the melody line in standard notation. The complete lyrics and simple guitar chords are suitable for a parent, teacher or even a young guitarist.
This is the ideal book to help you plan your Child's party or simply work through the activities with them.
The
Wiggles
PARTY Song & Activity Book Songlist:
• Balla Balla Bambina
• Bow Wow Wow
• Cowboys And Cowgirls
• D.O.R.O.T.H.Y (My Favourite Dinosaur)
• Do The Wiggle Groove
• Feeling Chirpy
• Food, Food, Food (Oh How I Love My Food)
• Havenu Shalom Alechem
• Hey Now, Let's Have A Party
• Lights, Camera, Action, Wiggles!
• Mop Mop
• Rolling Down The Sandhills
• Romp Bomp A Stomp
• Running Up The Sandhills
• Vegetable Soup
• Wags The Dog He Likes To Tango
• Where's Jeff?
• Wiggly Party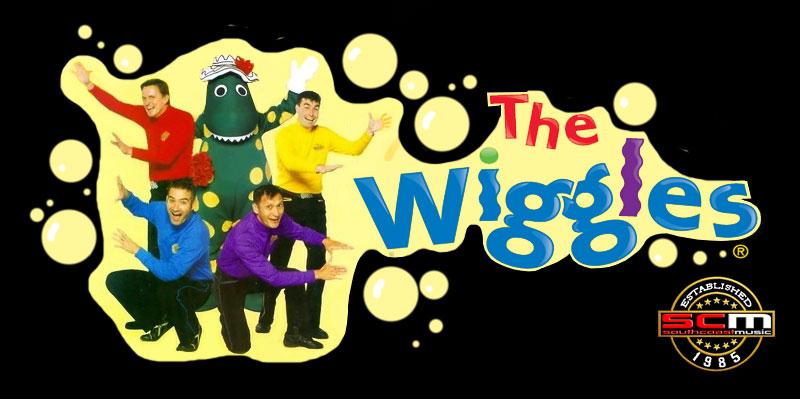 The Wiggles are Australia's and one of the world's most successful and popular childhood entertainers of all time. They have an incredible rapport with their audiences and their songs are sung and enjoyed by children around the world.
This song book is a collection of 18 Wiggly songs with a game or activity that link with each song suitable for use at children's parties. The activities and games are suitable for young children and are relatively simple for the adult to co-ordinate with not much prior preparation.
This educational and fun book includes:
• An introduction on how to set up
• How to decide on the number of guests
• How long should the party go for
• Where to have a party
• Helping children understand the activities and games
• Avoiding winners and losers
• Themed parties including Wiggly Parties
• Western Parties
• Arts & Crafts Parties plus much more!
The activities and games are developmentally appropriate learning experiences that use the song as their starting point. Early childhood teachers and parents of young children will find the games and activities will engage and delight children.
Suitable for use in early childhood settings where groups of children work and play together and at home. So now you have the music to play and matching fun activities…get ready to sing, dance, jump, shake, create and wiggle!