GODIN GUITARS QUEBEC CANADA
RICHMOND DORCHESTER SOLID BODY ELECTRIC GUITAR
HIGH GLOSS CHERRY SUNBURST FINISH – ROSEWOOD FRETBOARD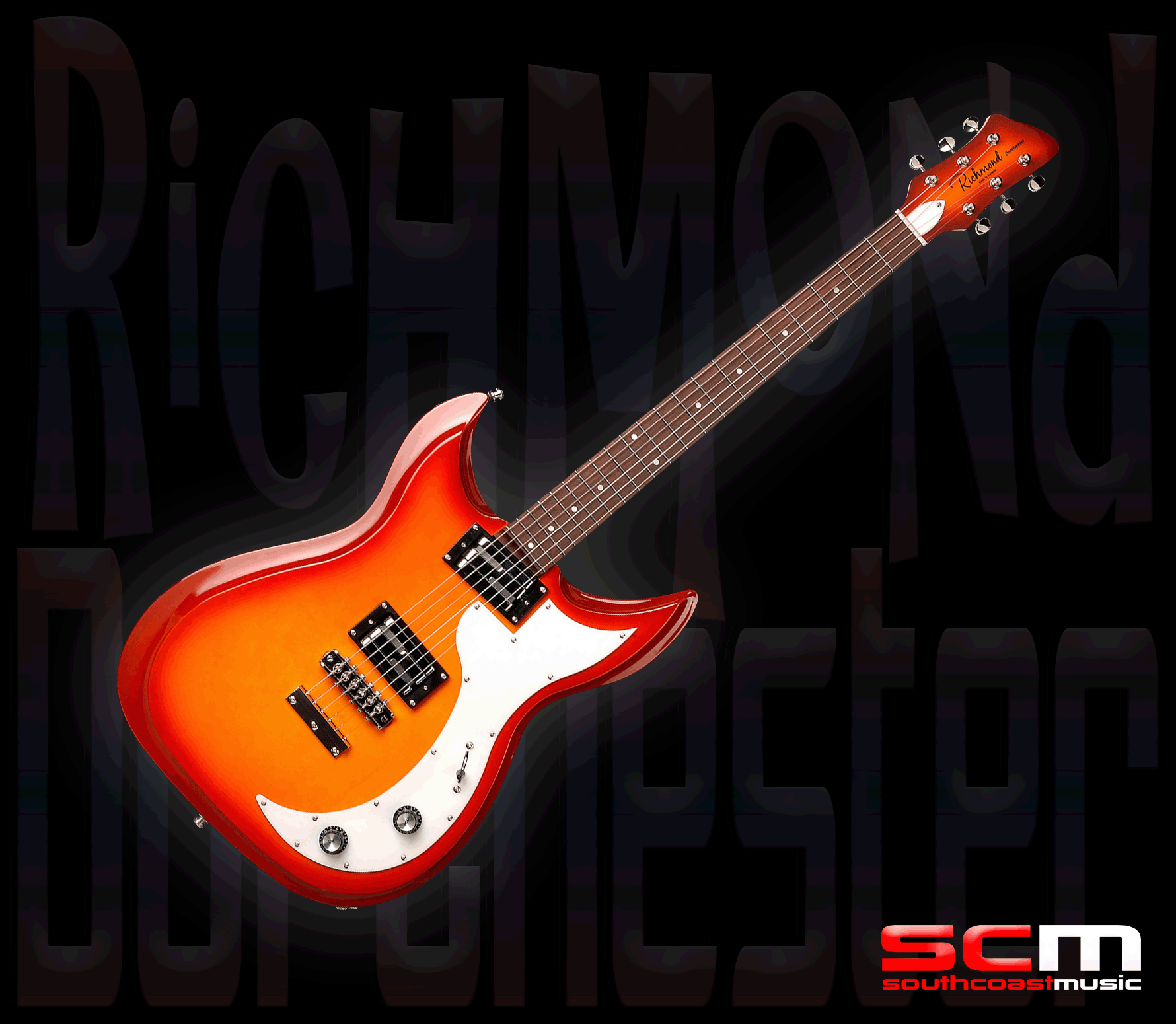 LAST ONE! B-STOCK (MARKS ON ONE PICKUP COVER – SEE BELOW FOR PICTURES)
The Richmond Dorchester Electric Guitar delivers a unique blend of design and electronics resulting in a versatile, easy-to-play tone machine.
o Highly playable electric guitar with a bright, punchy voice
o Silver Leaf and Poplar body
o Ergocut Rosewood fretboard
o Maple neck offers superb playability
o Lace Alumitone Humbucking Pickups deliver tons of tonal flexibility
o Fixed-bridge design with Roller Saddles provides massive sustain
o Deluxe Godin Hard Case included
o One Year Warranty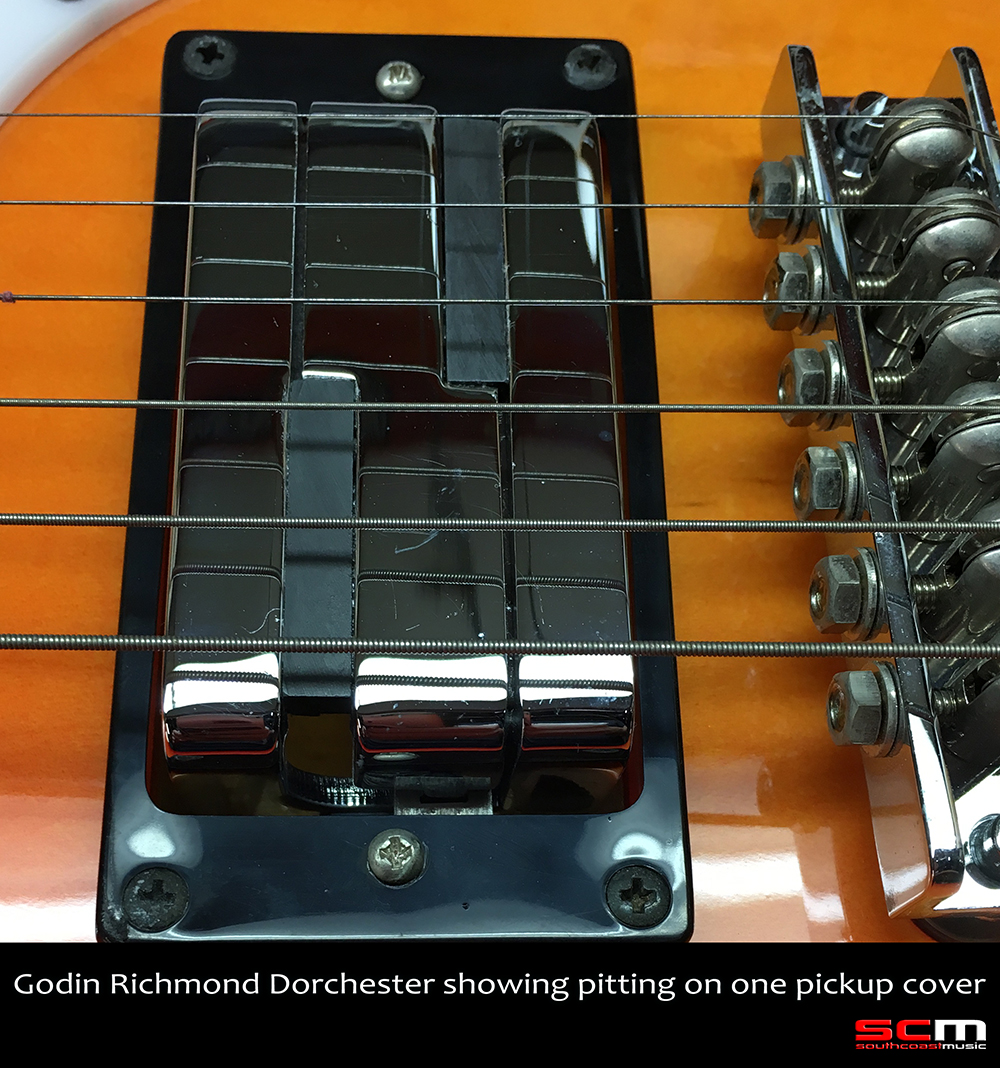 This is our very last remaining Richmond Dorchester in Gloss Cherry Sunburst with the highly desirable Rosewood fretboard available for sale.
This model was only produced in small quantities and sadly, has now been discontinued. Although new, we have classed this example as "B-STOCK". There are some marks in the finish of one of the pickups. There appears to be some very fine pitting and while the small scratches are not pick marks, they look man made. The pickup(s) otherwise work fine and we are sure that after a year or so of playing, you will have added your own "soul marks" and these marks won't even matter. We have knocked a massive $600 off the RRP and included a Godin Hard Case. The guitar has been checked over, restrung and checked over – it plays beautifully.
Godin Guitars are the quiet achievers in the guitar world. For almost a quarter of a century they have, under the stewardship of Robert Godin, carved out their own niche by pushing the bounds of guitar design and redefining price/product expectations.
Based in Montreal, Godin maintains six manufacturing facilities in Canada, intentionally kept small to create an intimate work environment that is evident in the "custom shop" quality of their instruments creating innovative, well-made acoustic and electric guitars that have a voice of their own.
As a logical extension of their electric guitar operations, Godin introduced the Richmond Guitar line, the designs of which strike a balance between sleek retro styling and true innovation with meticulous craftsmanship. Named after the town in Quebec where these guitars are manufactured, this is the Belmont model.
Featuring unique, retro styling with fantastic playability, the Richmond Dorchester normally comes supplied with a Gig Bag. The remaining numbers of these remarkable guitars will come supplied with a high quality Godin Taupe tolex-covered hardshell case with "Alligator" accents — and while stocks last, at a price that you would normally pay for a Chinese made guitar.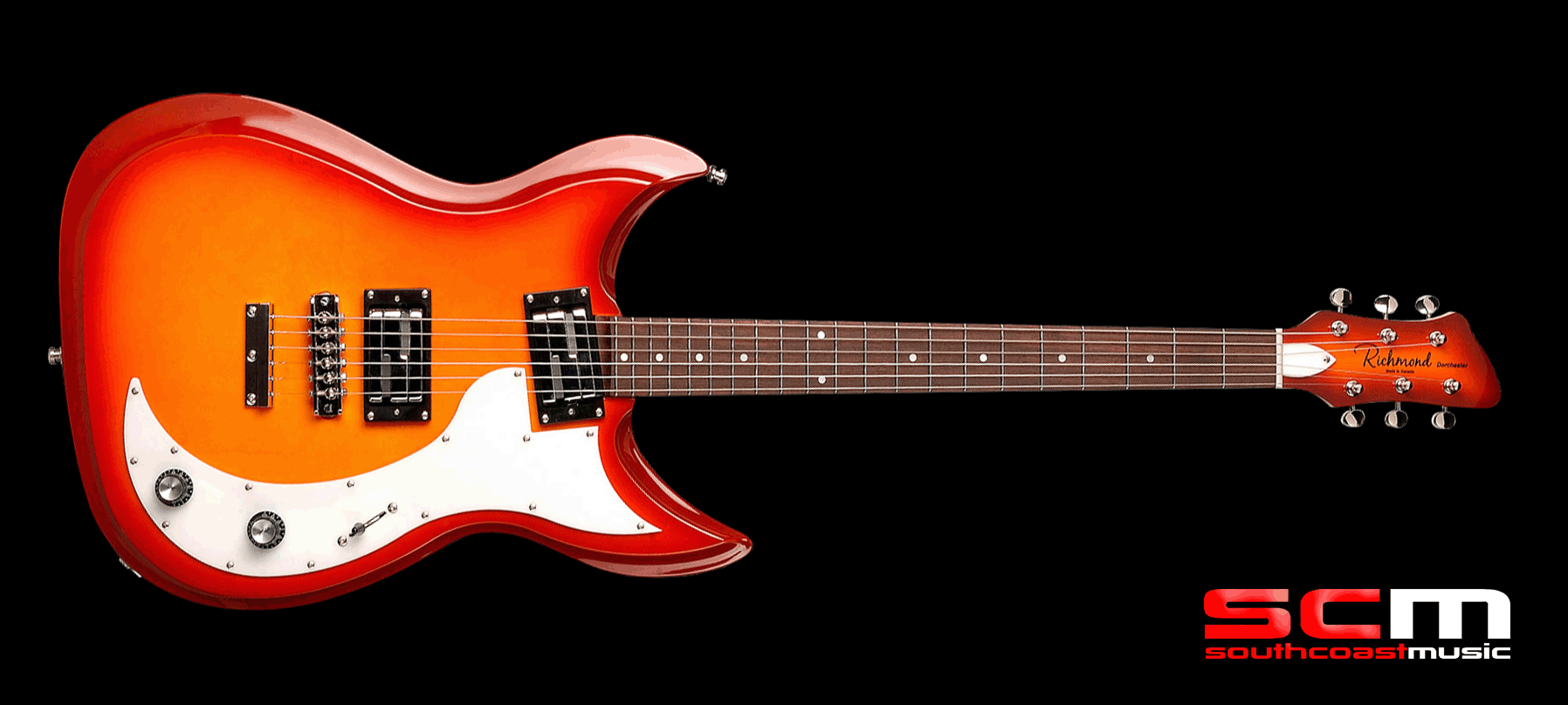 the RICHMOND DORCHESTER
The Richmond Dorchester is an electric guitar that was designed to turn heads. With astounding looks, the Richmond Dorchester is actually an oustanding sounding electric guitar with superb playability. When it was first released in 2008, the Dorchester took out 'Best In Show' honors at Summer NAMM – lofty praise indeed for a guitar built in Richmond, Canada.
The retro DNA of the Richmond Dorchester can be traced back to elements of Rickenbacker, Mosrite, Danelectro and coutless 1960's guitars that promised a new world to a generation of newly empowered teenagers. The Dorchester embraces the vibe of those ground breaking guitars with the addition of state-of-the-art electronics along with superb tonewoods and a build quality that ensures playability and tone second to none.
This tone giant features a double-cutaway chambered body with a silver leaf maple center and poplar wings and a pair of Lace Alumitone humbucker pickups. The Dorchester guitar's pickups are controlled by separate volume and tone knobs, along with a 4-way switch to select between various tantalizing sounds. The first position puts the neck and bridge pickups in series, giving you fatter tone and more output.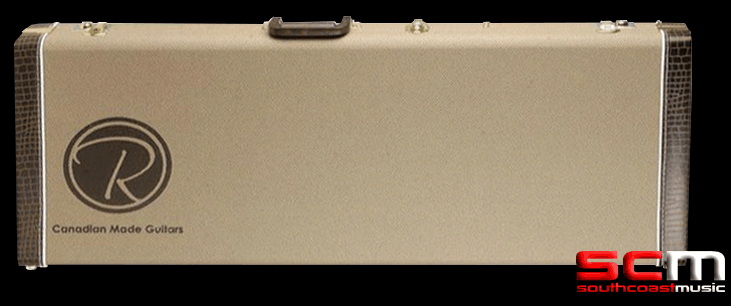 The Richmond Dorchester includes a custom made hard case to keep your investment safe!
SUPERB CRAFTSMANSHIP
As we have come to expect from Robert Godin's craftsmen, the fretwork on the Dorchester is flawless making the Dorchester a joy to play.
Featuring a 25.5″ scale length, the Dorchester guitar's bolt-on rock maple neck and Ergocut Rosewood fingerboard have the worn in feel of a well played guitar making for an incredibly comfortable playing experience. This Richmond beauty is finished off with high-ratio chrome tuning machines, a chrome roller bridge with fixed tailpiece, a Nordic white extended pickguard and trussrod cover with matching binding on the back.
Full step bends are a breeze with the help of the expertly cut and honed Graph Tech nut and perfectly dressed medium jumbo frets. Another clever innovation is that the headstock is "sliced" and fitted with opposing grain pattern to ensure neck stiffness. It is so meticulously executed, one has to look very carefully to pick up on this design specification.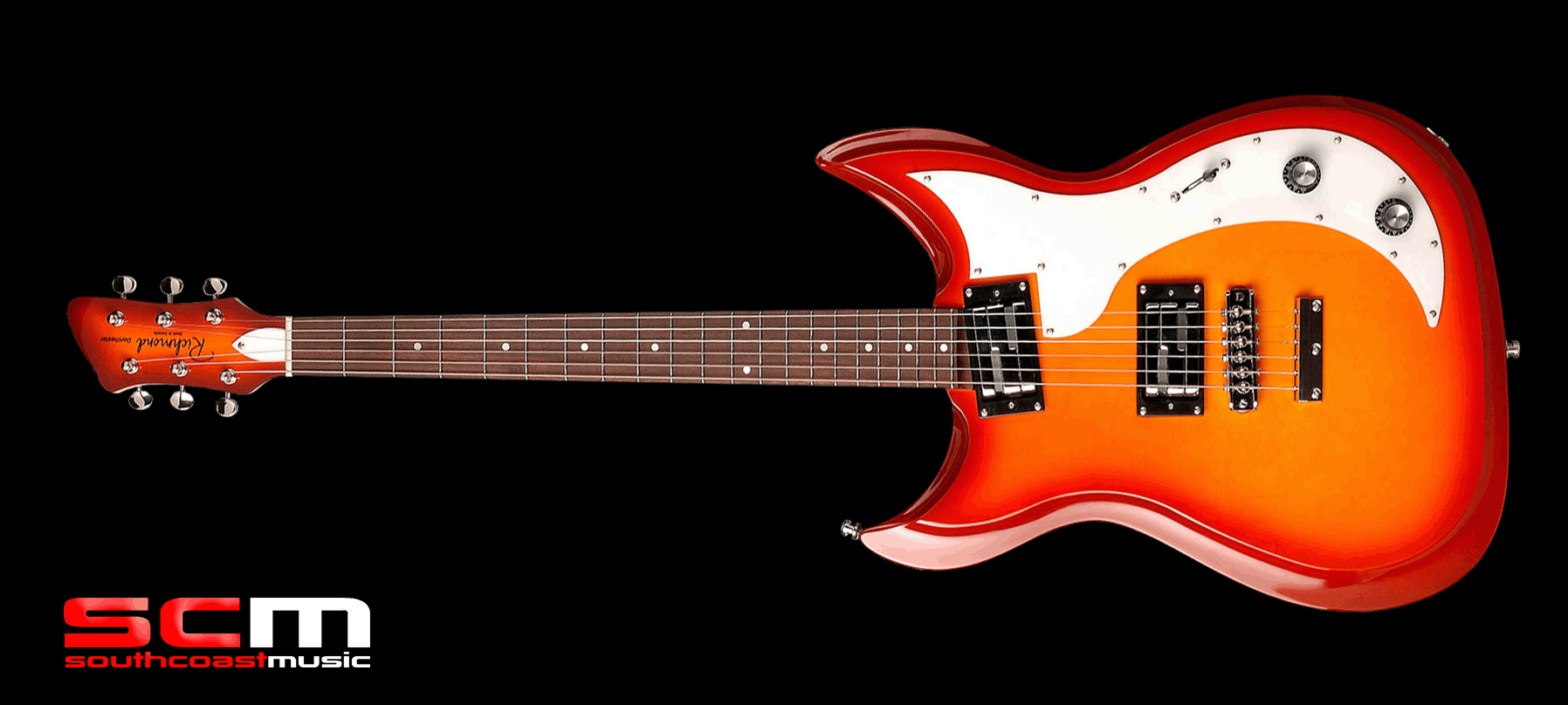 This astounding electric guitar retails for AUD$1599. Our price includes a fitted Hard Case and once sold out, cannot be repeated.
Australia-Wide Delivery with Tracking is INCLUDED!