GODIN GUITARS
RICHMOND Belmont – SOLID BODY ELECTRIC GUITAR
BLACK WASH HIGH GLOSS FINISH – Hand Crafted in Canada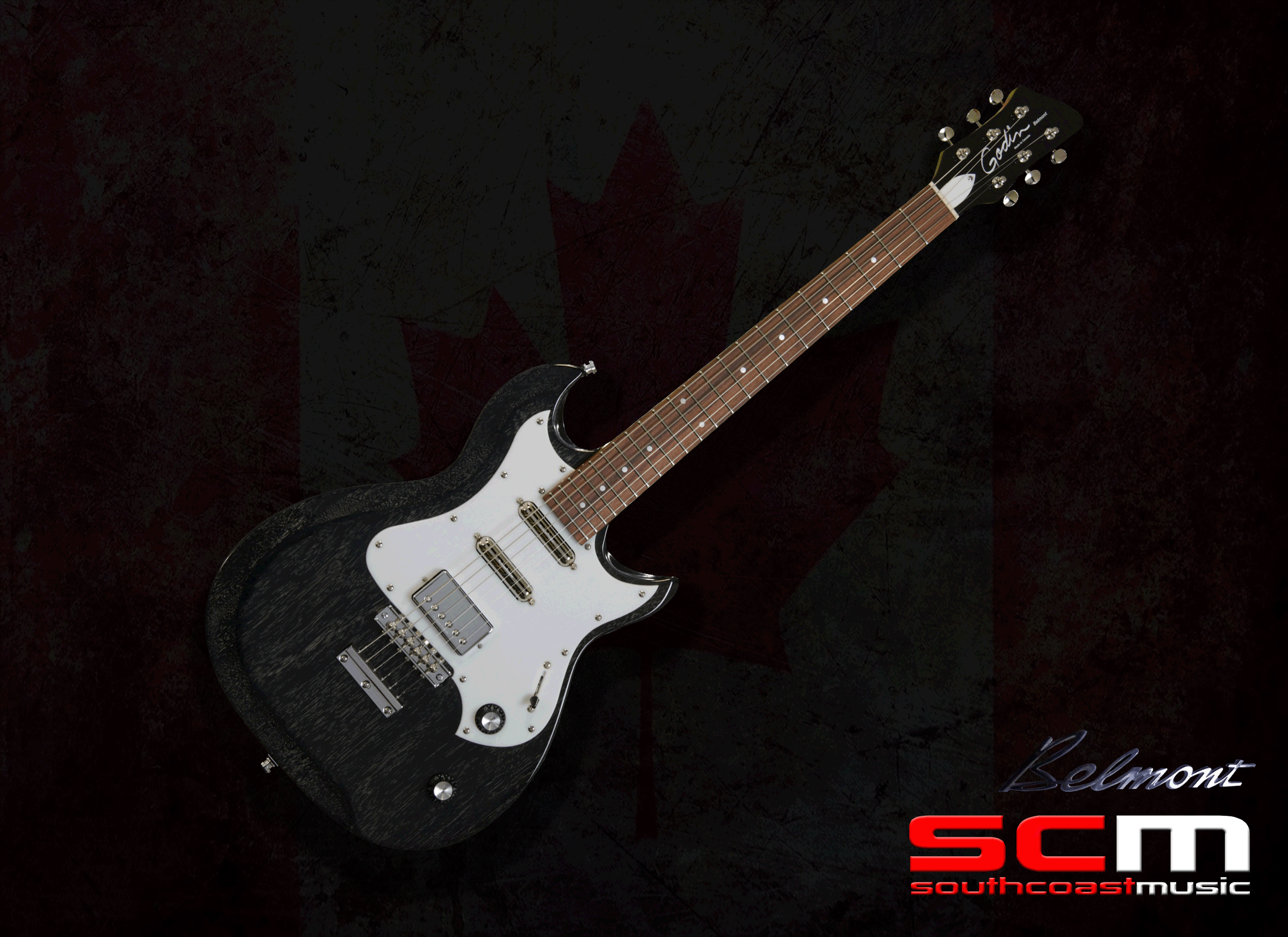 The Richmond Belmont Electric Guitar delivers a unique blend of design and electronics resulting in a versatile, easy-to-play tone machine.
o Highly playable electric guitar with a bright, punchy voice
o Mahogany body for punchy tone
o Rosewood fretboard
o Godin's Ergocut Mahogany neck offers superb playability
o Seymour Duncan '59 humbucker and Lipstick single-coils delivers tons of tonal flexibility
o Fixed-bridge design with Roller Saddles provides massive sustain
o Deluxe Godin Hard Case included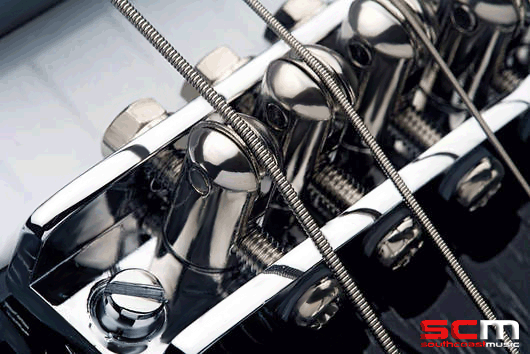 Godin Guitars are the quiet achievers in the guitar world. For almost a quarter of a century they have, under the stewardship of Robert Godin, carved out their own niche by pushing the bounds of guitar design and redefining price/product expectations.
Based in Montreal, Godin maintains six manufacturing facilities in Canada, intentionally kept small to create an intimate work environment that is evident in the "custom shop" quality of their instruments creating innovative, well-made acoustic and electric guitars that have a voice of their own.
As a logical extension of their electric guitar operations, Godin introduced the Richmond Guitar line, the designs of which strike a balance between sleek retro styling and true innovation with meticulous craftsmanship. Named after the town in Quebec where these guitars are manufactured, this is the Belmont model. Featuring unique, retro styling with fantastic playability, they come supplied in a high quality Taupe tolex-covered hardshell case with "Alligator" accents — and while stocks last, at a price that you would normally pay for a Chinese made guitar.
The Belmont delivers a great retro style that is all its own. The Mahogany body features a beveled front edge along three quarters of the body along with a supremely comfortable chamfer along it rear upper edge. The generous, slabstyle Rosewood fretboard is cantilevered to extend over the edge of the neck end at the 22nd fret. The back of the neck has a non-stick matte finish with a smaller, C-size neck carve reminiscent of a sixties slim taper profile and a 12" fretboard radius.
The finish and profile add up to what is a very enjoyable playing experience, allowing the player to fly across the neck. The designers at Godin made a great call in combining a bolt-on design with what is considered to be a traditional set-neck wood configuration (i.e., a mahogany body/mahogany neck, 24-3/4" scale). The result is the best of both words, as there is a certain "snap" blended into a thick, midrange voiced unamplified tone that rock and blues aficionados will most certainly enjoy.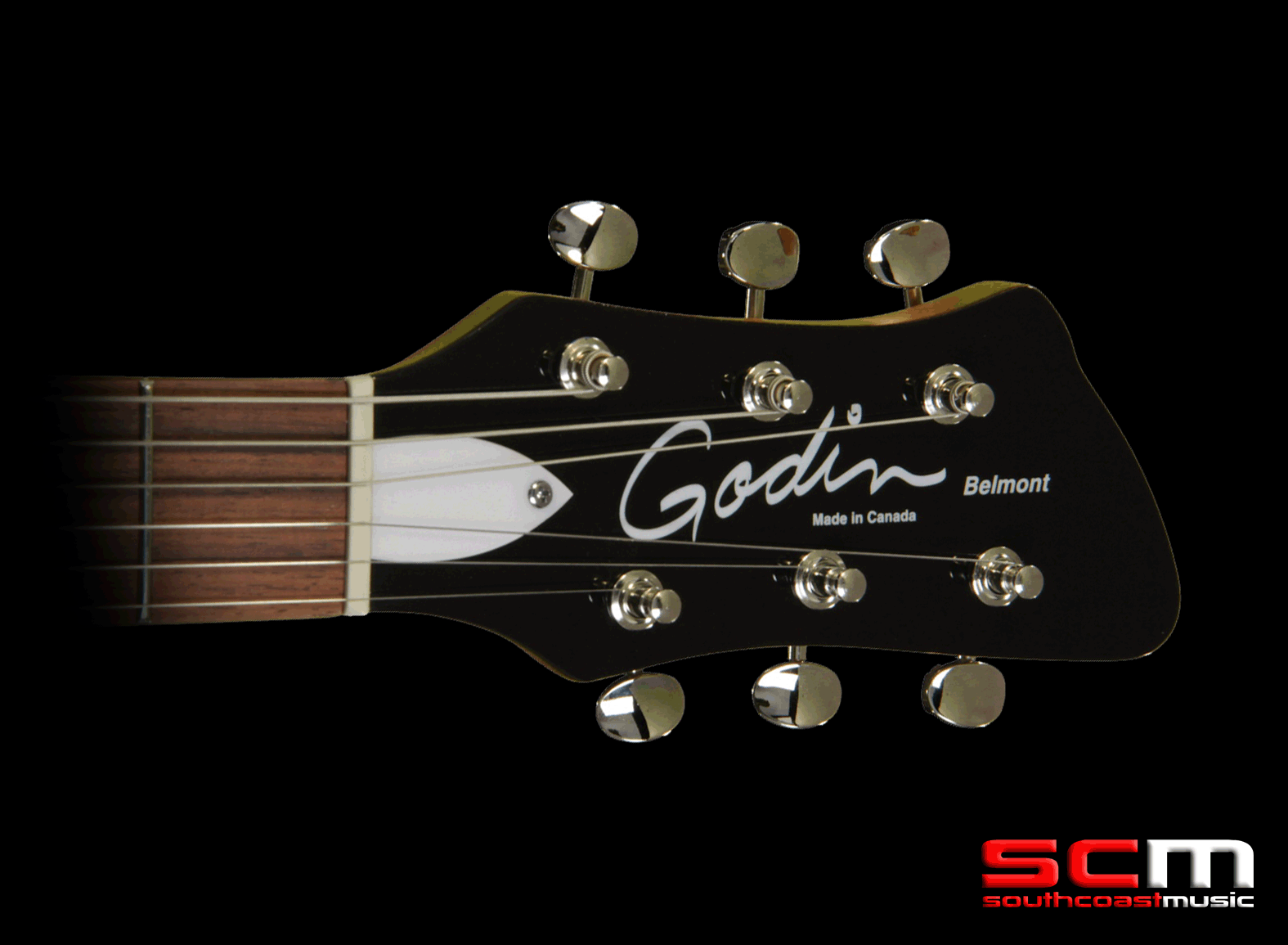 SUPERB CRAFTSMANSHIP
As we have come to expect from Robert Godin's craftsmen, the fretwork on the Belmont is flawless and that combined with the "Ergocut" fretboard make the Belmont a joy to play. Full step bends are a breeze with the help of the expertly cut and honed Graph Tech nut and perfectly dressed medium jumbo frets. The neck plate is a four-screw shape with a rounded, offset design while the neck joint is stable with a tight fit. Another clever innovation is that the headstock is "sliced" and fitted with opposing grain pattern to ensure neck stiffness. It is so meticulously executed, one has to look very carefully to pick up on this design specification.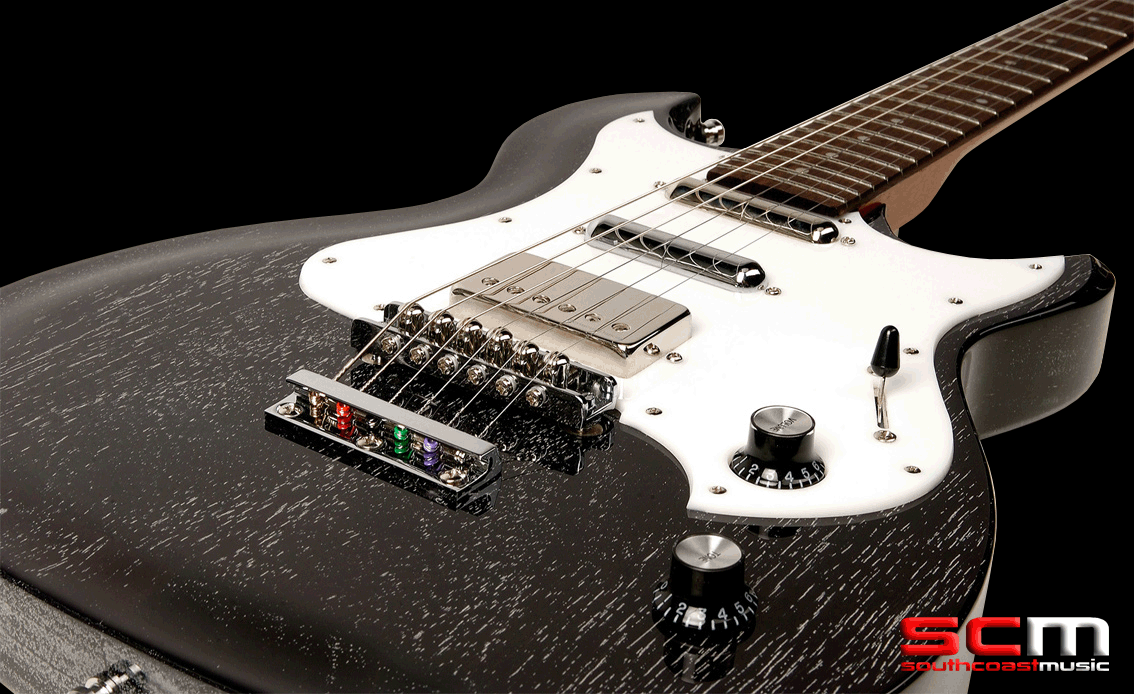 RETRO STYLING
The double-cutaway mahogany body sits very comfortably in either a standing or sitting position and is anything but a back breaker which is good news indeed. The Black Wash finish is in keeping with the retro character of the Belmont highlighting the grain of the mahogany body and matching headstock.
The finish is tastefully contrasted by the single-ply, Nordic White pickguard, matching white truss rod cover and trio of chrome covered Seymour Duncan pickups. The chrome roller bridge and 14:1 Kluson vintage style tuning machines finish off the retro look and contribute to the overall tone, playability and tuning stability of this superb guitar. Pickup control is taken care of with two black "top hat" style knobs (Volume and Tone) with silver tops and a black-tipped five-way switch.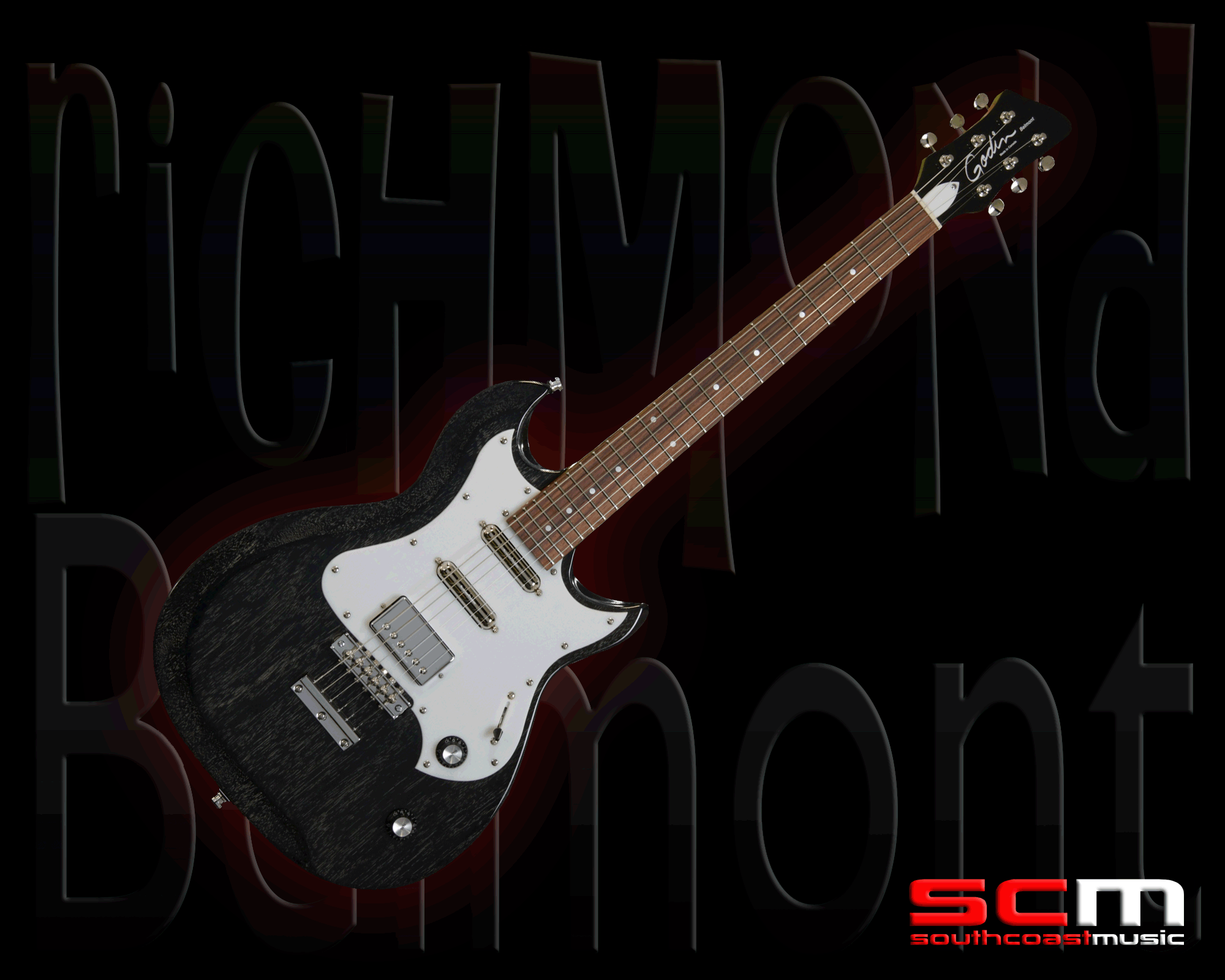 CLASSIC PICKUP COMBINATION
The Belmont is equipped with a trio of Seymour Duncan pickups: two chimey lipstick-style single coils (SLD-1) in the neck and middle position and a '59 model humbucker (SH-1) in the bridge. The Belmont's great electronics package provides a broad array of usable tones that bring a high degree of versatility.
While the look is retro, the Richmond Belmont is much more than that. The number of useable tones will transport you to the sixties and all the way back to the new millenium. The melding of the SH-1, mahogany body and bolt-on neck adds a further degree of tonal articulation taking this classic combination to a new level.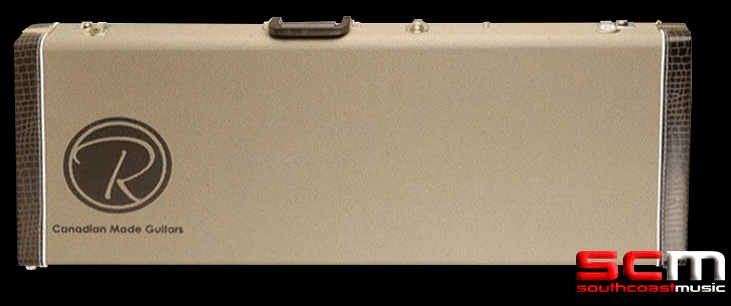 This outstanding electric guitar retails for AUD$1499. Our price is less than what you would pay for this guitar in the United States (see above) and includes a Godin Hard Case and once sold out, cannot be repeated.