Recording King RKH-O5 Dirty 30's 5 String Resonator Banjo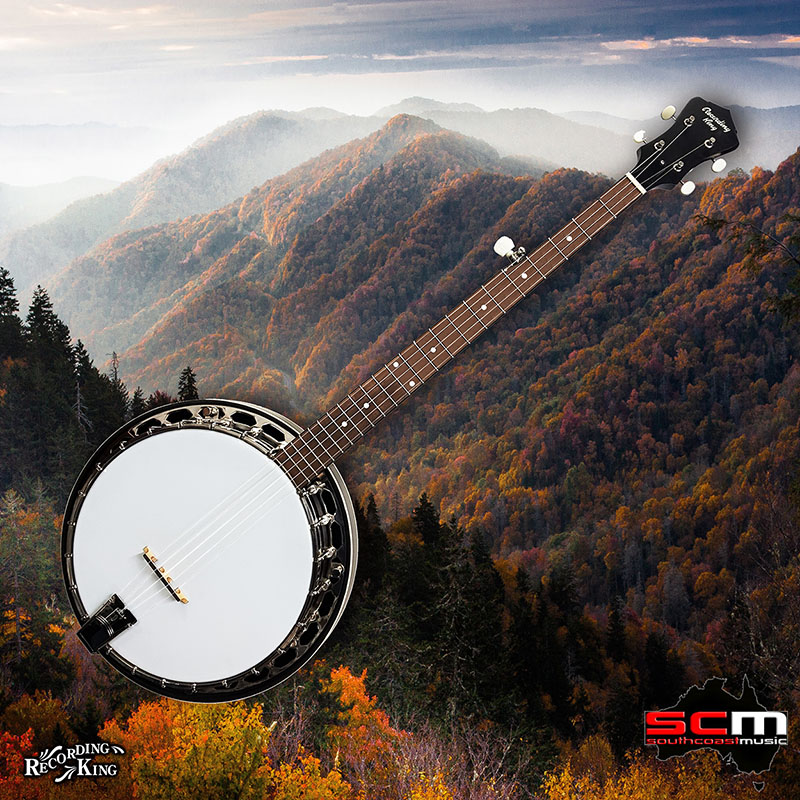 The Recording King Dirty 30's Resonator Banjo sits at the perfect crossroads of classic sound, historic design and modern playability.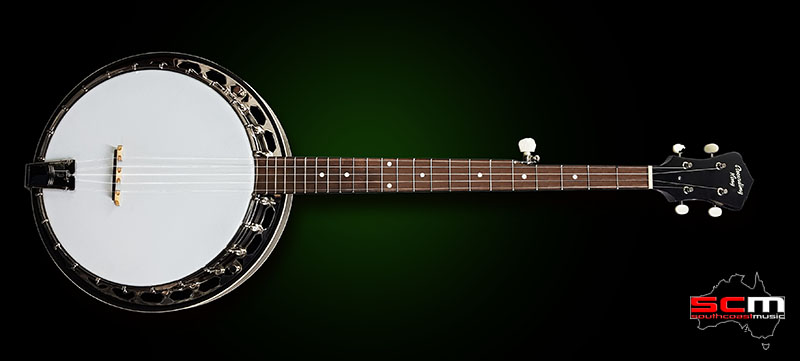 Just like the original Montgomery Ward mail order instruments from the first half of the 20th century, the Dirty 30's 5-string Resonator Banjo is the ideal companion for singer-songwriters, folk stylists and traveling troubadours. It is also an incredible first banjo for seriously inspired newbies – especially after a hour or so on our work bench having undergone a PRO-SCM setup!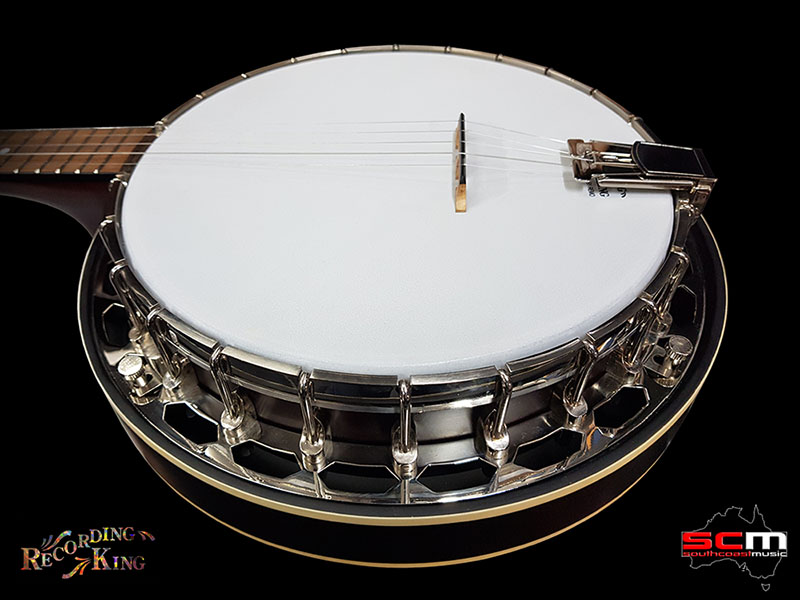 This beautiful Banjo has had the frets dressed, ends hand rolled and polished. The fretboard has been oiled and polished, the head tightened and tuned and the neck and co-ordinator rod adjusted, ensuring the perfect playing experience.
With a great looking satin finish, maple neck and genuine Remo Recording King banjo head, the Recording King Dirty 30s resonator banjo gives packs classic banjo tone, excellent playability and historic vibe into a retro-infused package.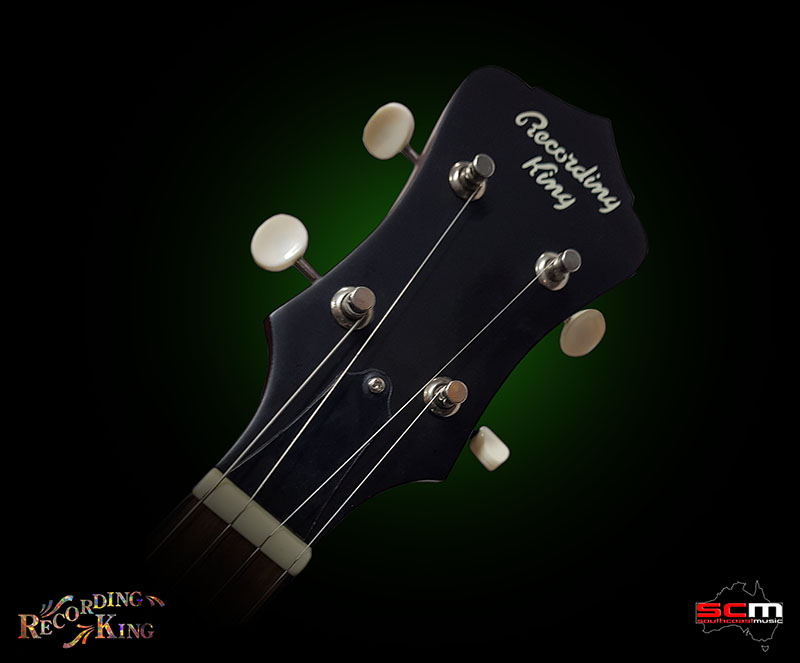 Recording King Dirty 30's 5 String Resonator Banjo Specifications:
• Multi-Ply Rim
• Maple Resonator
• Maple Neck with Adjustable 2-Way Truss Rod
• Revebond Fretboard
• Adjustable Coordinator Rod
• Presto-style Tailpiece
• Ebony on Maple Bridge
• 26¼" Scale Length
• Satin Finish
• Nickel Plated Hardware
• Ivoroid Resonator Binding
• Remo Recording King Banjo Head
• Plate Flange with 24 American Threaded Hooks and Nuts
• PRO-SCM Setup