Ortega Raven Series 5-String Banjo Satin Black finish OBJ450-SBK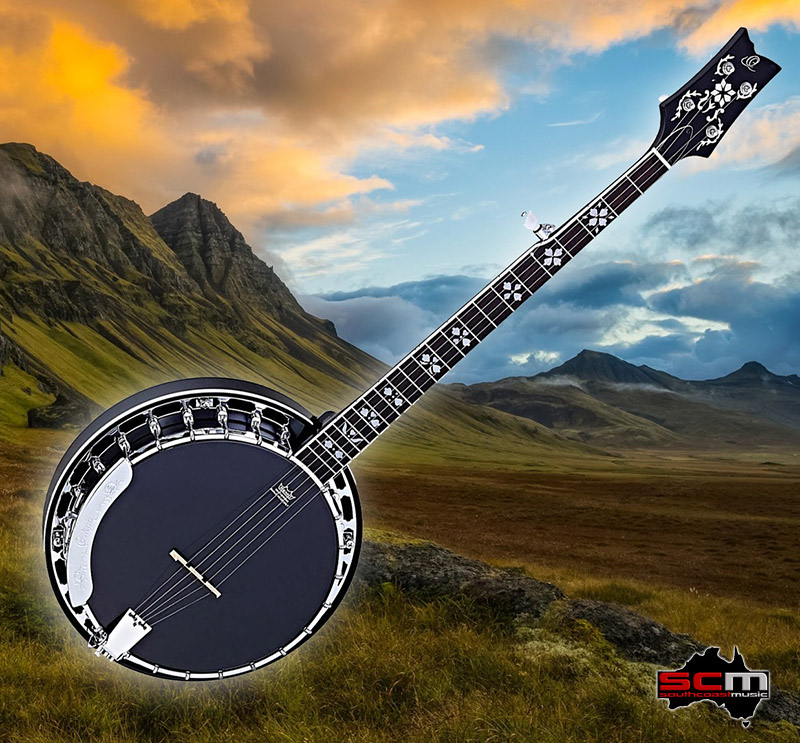 Ortega have turned the banjo world on its head with their Raven series instruments.
The wonderful sounds of the banjo have delighted players and listeners alike for more than a hundred years and will undoubtedly continue to do so for another hundred years!
For today's generation of banjo players, Ortega have answered the call from those who have dreamt of adding the unique tone of a Banjo combined with a modern, fresh look.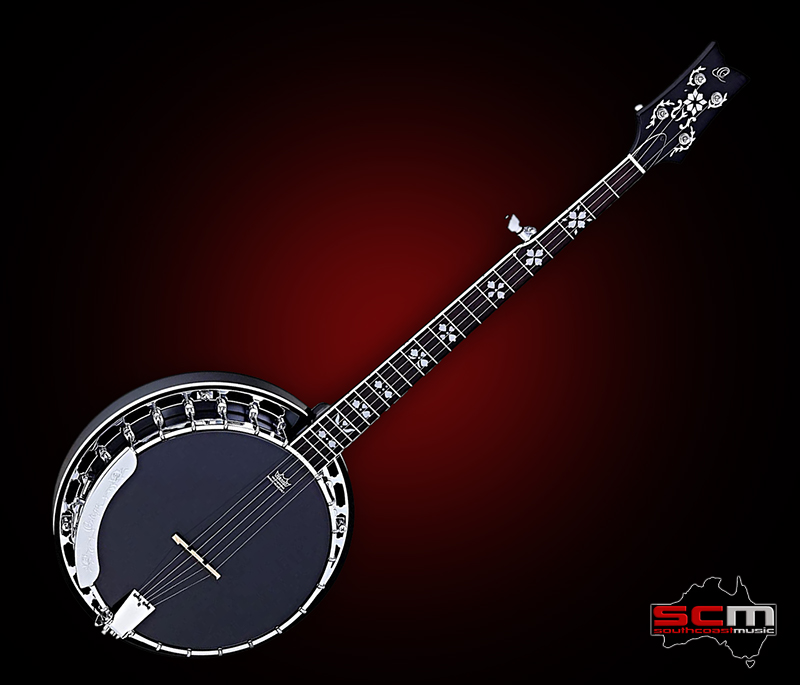 This Ortega Raven series OBJ450 offers a touch of sinister elegance with its stylish semi-satin black finish, chrome hardware, D'Addario strings.
No matter what style of music you play, you'll be making a statement with the Ortega Raven OBJ450!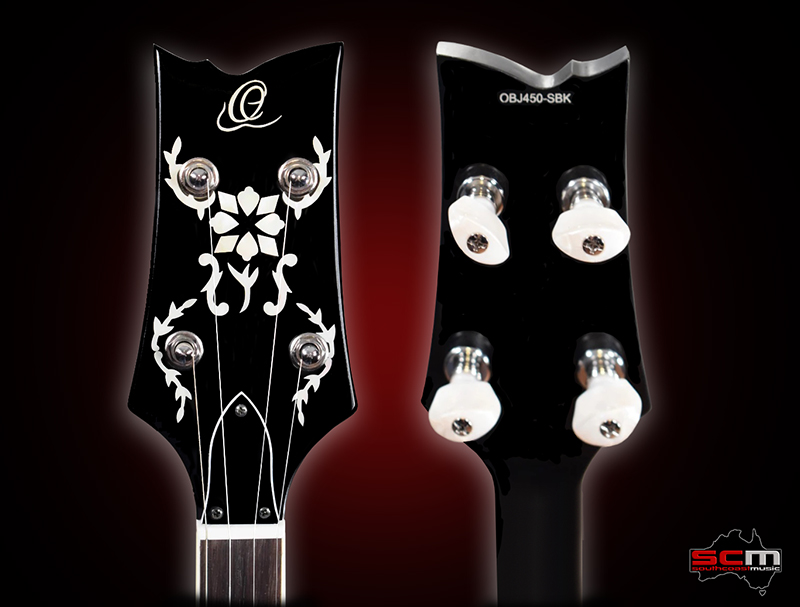 Pro-SCM Professional Setup
While the quality of this instrument shines through in spades, our customers continually tell us that our inhouse Pro-SCM setup has taken their banjo to another level altogether. Our skilled Technicians will check and adjust anything that requires attention.
Our Pro-SCM setup includes:
• Inspect instrument construction and condition of the strings
• Check and adjust the tension of the head
• Check and adjust the brackets to ensure their correct alignment
• Hand roll the fret ends, polish the frets and oil the fingerboard
• Adjust the co-ordinator rod(s) to ensure correct neck angle
• Adjust the truss rod to ensure correct neck relief/curvature
• Adjust string height and intonation
• Check and adjust the nuts
• Ensure mechanical devices work properly including the tuners
• Tune to pitch
As a paid service this setup can easily cost $200 or more – it's included in our price.
Now, that's real value!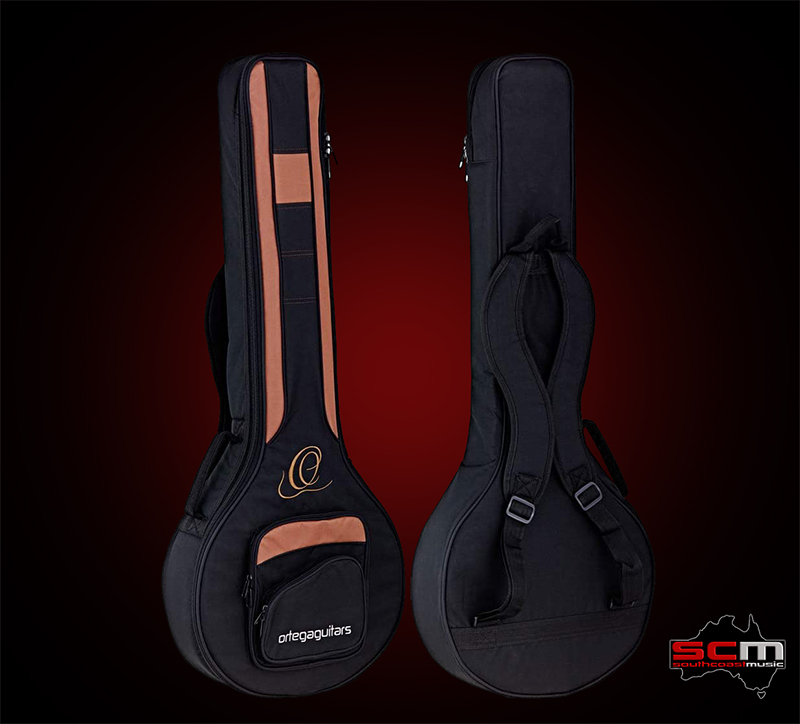 Ortega Raven Series 5-String Banjo Specifications:
• Pot Material: Multi-Ply Mahogany
• Resonator Material: Mahogany
• Tone Ring: Yes – Rolled Brass
• Fretboard Material: Rosewood
• Scale Length: 670mm (26.37″)
• Nut Width: 31mm (1.22″)
• Number of Frets: 22
• Number Of Strings: 5
• Number of Brackets: 24
• Machine Heads: Grover Banjo Planetary Geared
• Head Type: Remo Fiber Skin
• Head Colour: Black
• Flange Type: One Piece
• Truss Rod: Adjustable
• Armrest: Yes, Ortega engraved
• Lacquered Surfaces Finish: Satin Black
• Hardware Finish: Chrome
• Case: Deluxe Ortega Banjo Gig Bag is included
• Setup: Pro-SCM Professional setup