MARSHALL MAJOR MKII ON-EAR HEADPHONES BROWN

INCREDIBLE HI-FIDELITY AUDIO
BUILT-IN MICROPHONE
REMOTE CONTROL
AMAZING POD-CAST ZOOM, SKYPE, FACETIME TOOL!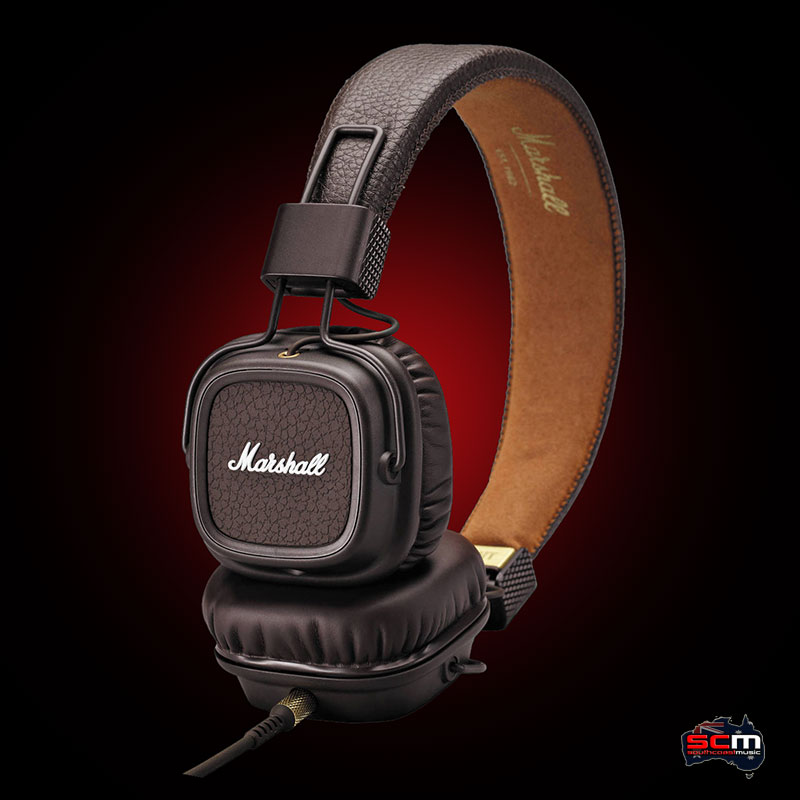 Marshall have rocked a few boats with their impressive range of Headphones. Now, the classic Major kicks up its performance a few notches with the MKII. The updated sound, aesthetics and durability along with improved ergonomics offer you a whole new level of listening. With rock-solid character that's built to last, the Marshall Major II makes its presence known.
Featuring hand made 40mm customised drivers, the Marshall Major II On-Ear Headphones deliver clear and detailed audio with minimal distortion. The mid-range is refined, the highs are sweet and focused while the bass is deep and powerful and at southcoastmusic we love 'em!
The redesigned and re-engineered headband and hinges mean that the Major II Headphones fit better than ever with greater flexibility and allowing the ear caps to rotate more freely. The Marshall Major II On-Ear Headphones adapt to your head shape more easily now for increased comfort during those long listening sessions.
The detachable double-ended coil cord features an integrated microphone and remote control. Equipped with an L-plug end, providing improved durability and carrying ease, the remote allows you to easily change tracks and even answer calls without reaching for your phone. Furthermore, the dual 3.5mm jacks allow you to choose which side you prefer to wear your cable on or to plug in and share your music with a friend.
The Marshall Major II On-Ear Headphones feature classic good looks, improved ergonomics and construction and an extra durable vinyl finish. The collapsible construction also means that the Major II headphones may be conveniently stored for later use.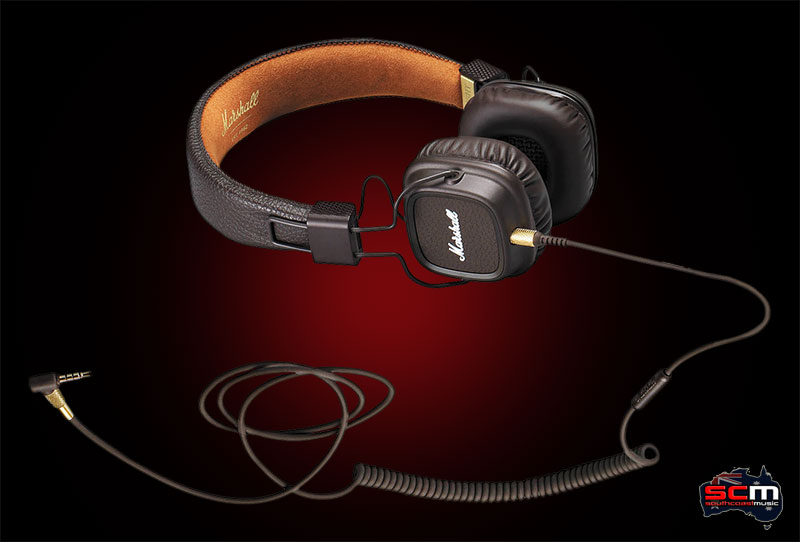 MARSHALL MAJOR MKII ON-EAR HEADPHONES FEATURES:
• Colour: Brown (Marron)
• Super Soft Ear Cushions: Designed & Engineered for sublime comfort
• Microphone: Microphone for use with Mobile Phones using the 3.5mm Cable
• Remote: Turn Mobile Phone Calls on or off. Change tracks on Smart devices
• Sound Principle: Dynamic Moving Coil
• Speakers: 40mm Handmade Drivers
• Impedance: 64Ω
• Sensitivity: 100mV@1kHz = 99dB SPL
• Frequency Range: 10Hz-20kHz
• Shipping Weight: 0.15kg
• Warranty: One Year