JUPITER JAS700 ALTO SAXOPHONE OUTFIT
INTERMEDIATE 'STEP-UP' MODEL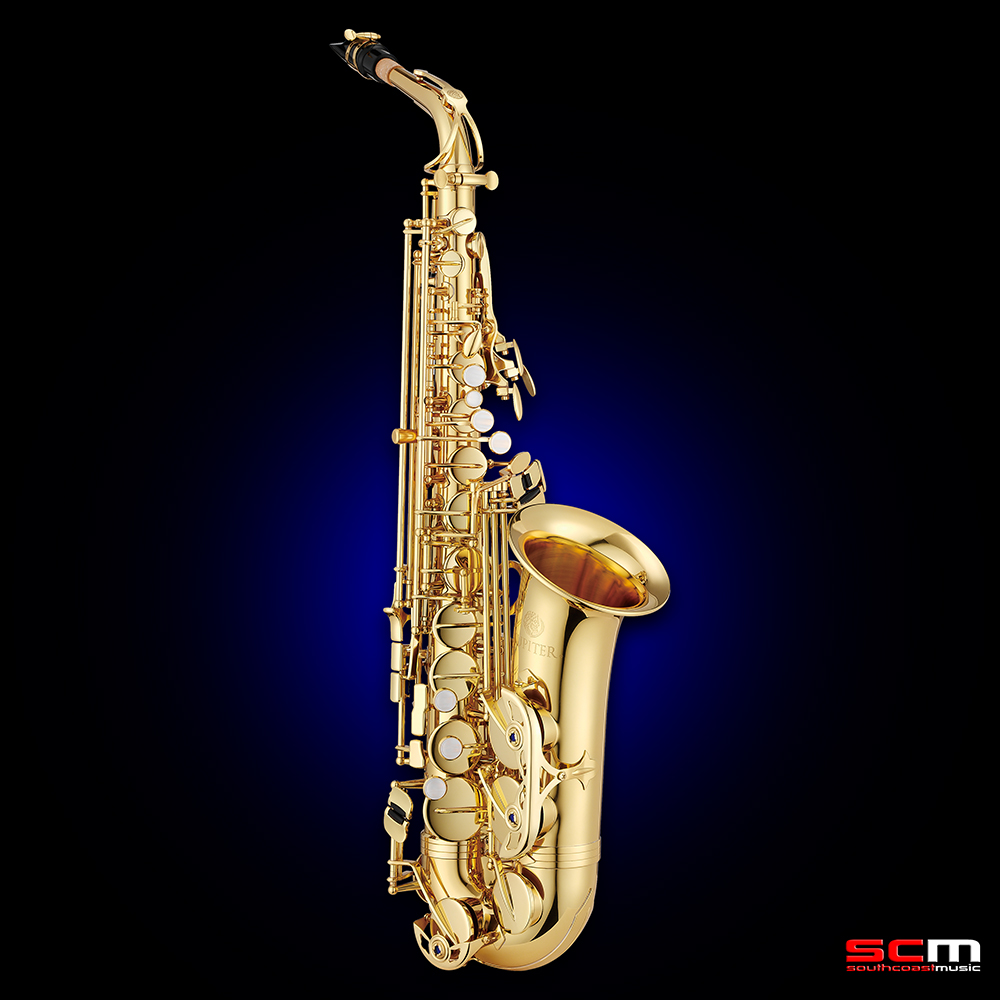 • Step-up model series with upgraded specs, sound and feel
• Gold-Lacquered Brass Keys
• Yellow brass body with gold epoxy lacquer baked finish
• Hand Hammered Bell
• High F# Key
• Adjustable Thumb Rest
• Waterproof pad
• Bell to body bracing
• Plastic Tone Boosters
• Annealed Blued Steel Springs
• Adjustable Thumb Rest and Palm Keys (Patent)
• Adjustable G key adjusting screw (Patent)
• Adjustable screws on A, D, E and F
• Wrapped octave key with stop post
• Metal resonators for a big sound
• Wood Frame Case
• FIVE Year Warranty
The JUPITER JAS700 Alto Saxophone is the instrument that will take players from their first lesson to first chair in college. Built to withstand student ownership and packed with pro specifications.
Offering professional features, accurate intonation, superb tone and exceptional playability, the JUPITER JAS700 is an exceptional saxophone designed to last the entire student journey and beyond. Think of it more as an investment than simply a purchase.
The JUPITER JAS700 is the spiritual successor to the previous JS767GL model alto saxophone. Redesigned and upgraded, the JAS700A is a great horn and boasts adjustable options for comfortable fingering and added agility, all backed up by an industry leading 5 YEAR WARRANTY.
The new Jupiter JAS700 features patented, premium features that enhance the performance experience for both the beginning novice as well as the more serious player. From the newly formed bell and bow design to the warm, tonal quality of the hand crafted neck, this saxophone exceeds expectation exhibiting incredible intonation and response. Whether performing jazz, popular, or classical repertoire the new JUPITER JAS700A alto saxophone from Jupiter will surely heighten your musical enjoyment and take your playing to another level.
The Lacquered Brass Body offers an extremely rich sound with the benfit of JUPITER's state of the art technology to ensure perfect pitch and intonation.
Attention to Innovation
Patented G key adjusting mechanisms facilitate easier adjustments while upper and lower stack adjusting screws provide instant, accurate regulation.

Personalised Flexibility
Patented adjustable palm keys provide the player extended key height flexibility while the high F# key, adjustable front F key and tilting G#/Bb table keys provide easier fingering.
Response Personified
Finely-tuned annealed blued steel springs ensure responsive, positive key action which can be custom suited to the player's personal preference.

Personalised Playability
C#-Bb connected table key provides alternative fingering which can encourage a better playing experience.
With a philosophy to support music education and community since 1930, KHS Musical Instruments Co. Ltd., has become one of the largest musical instrument producers in the world today. JUPITER is part of the KHS family and offers a full line of quality instruments to school music programs and individual players. JUPITER brass and woodwind instruments are built from the finest materials available with all aspects of manufacturing controlled in their state-of-the-art, factories, ensuring consistently high quality and reliability.
Every musician deserves to be totally and utterly happy with their JUPITER instrument and to that end your brand new JUPITER instrument is backed by a FIVE Year Warranty!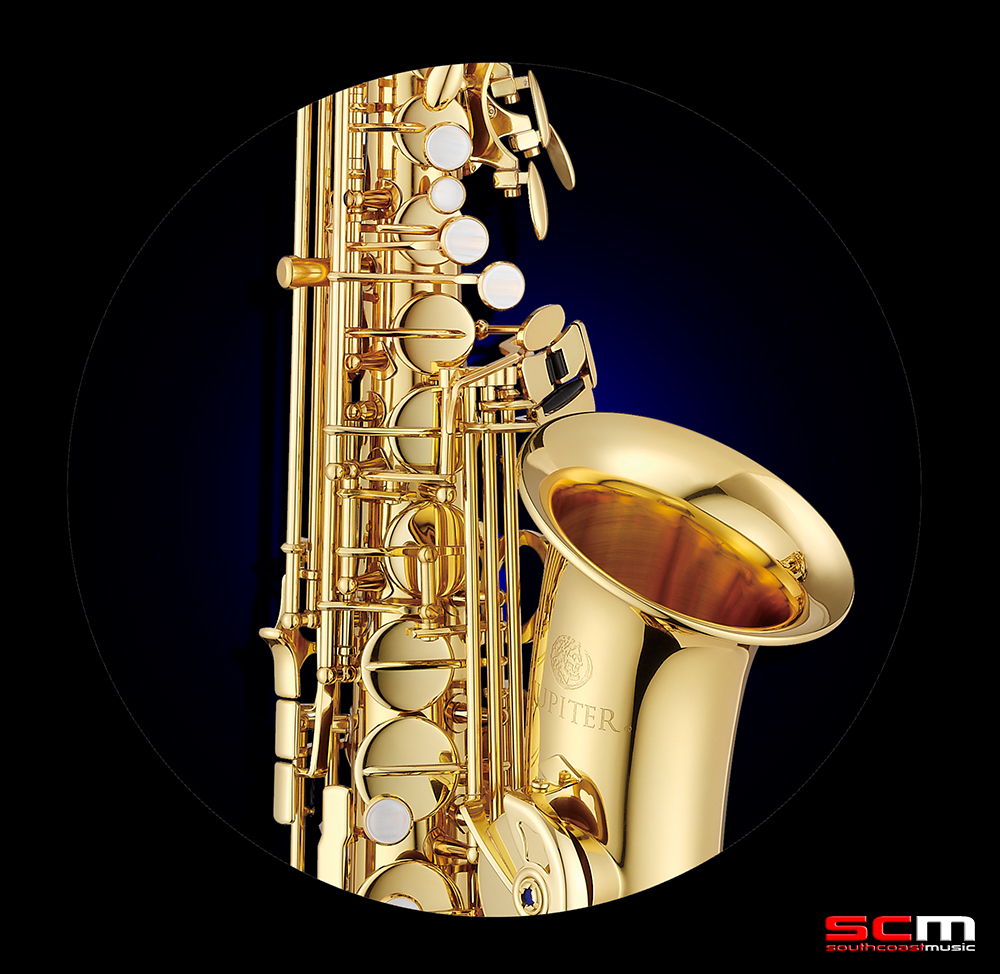 Even JUPITER's student instruments are more than just ergonomically sound and robust instruments – they are designed to assist budding musicians with inspiring tone and superb playability. Professionals and Educators agree that even JUPITER's student instruments boast a surprisingly full sound.
From the selection of raw materials to an environment-friendly way of disposing of waste water – everything is monitored to such exacting standards that JUPITER are now ISO 9001 certified. One example of JUPITER's comittment to envoronmental responsibility is the use of lead-free solder in the construction of all JUPITER wind instruments.
Playing music and especially with fellow musicians is good for your attention span, self discipline, sensitiveness and creativity. First-rate instruments are crucial for maximum enjoyment – JUPITER and southcoastmusic are proud to be able to provide you with these fine instruments.