You are a parent, your child wants you to buy them a saxophone, an alto saxophone in fact – and you are terrified…
What do you buy? How much will you have to spend? What brand? Maybe you should buy a cheapie from somewhere just in case they give up? OK – some facts, a rubbish instrument will leak, may not play in tune and will be nigh on impossible to play – your child will definitely give up (a self fulfilling prophecy).
Our advice – and we are parents too – is to buy the best instrument you can afford. Your child may not thank you immediately (something about 'this' generation) but they will thank you.
This is an instrument that should be right up there on your "must consider" list.
The Jupiter JAS500 Alto Saxophone is a fabulous instrument but don't just take our word for it.
The Jupiter JAS500 Alto Saxophone has on more than one occasion won the 'Best Wind Instrument' award in Great Britain and today is consistently recommended by repairers, professional players and educators around the world.
With their JAS500 Alto Saxophone, Jupiter have seriously raised the bar and the expectation of what should be expected of a student instrument.
Made from a yellow brass body with a baked, gold epoxy lacquer finish, the JAS500 features an adjustable thumb hook, auxiliary high F# key, articulated G# key, an insert octave key, tilting Bb rocker arm and high elasticity blued steel springs. The precision German made mouthpiece just caps off what is a superb student outfit – we haven't found anything better at this price.
While these terms may not mean much to you – they are the hallmarks of a superior alto saxophone that will give you or your child the wings to carry them on their musical journey.
The JAS500 alto saxophone includes a quality case and at this price is hands down, the best start you can give your child. Backed up with a 5 Year Manufacturers Warranty, southcoastmusic is a proud stockist and reseller of Jupiter Brass and Woodwind instruments – including the JUPITER JAS500 Alto Saxophone.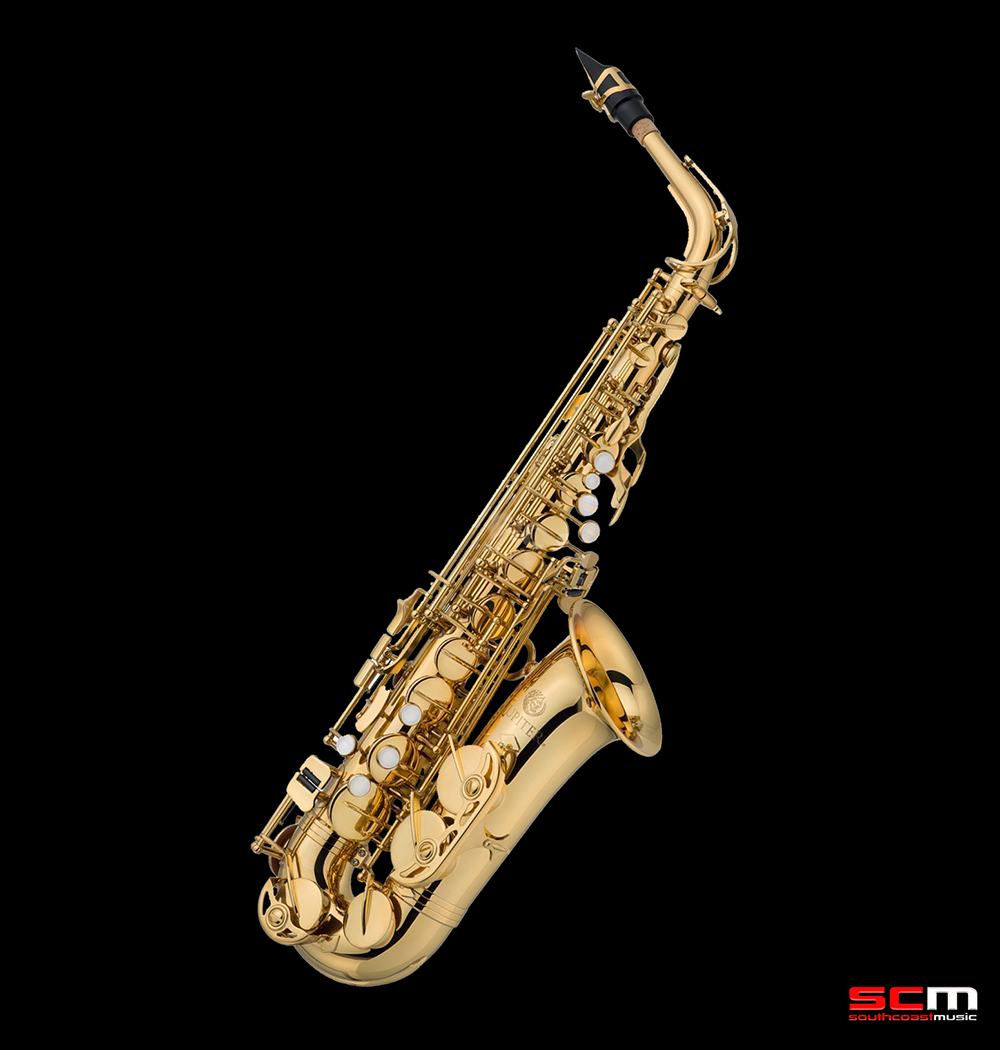 o Key of Eb
o Yellow Brass Body
o Gold Epoxy Lacquer Finished Brass Body
o Gold Epoxy Lacquer Finished Brass Neck
o Gold Lacquered Brass Keys
o High F# Key
o High Durability Plastic Tone Boosters
o High Elasticty Blued Stainless Steel Springs
o Case Included
o Five Year Warranty