Jupiter 847SG Soprano Saxophone
With the introduction of its Artist Series, Jupiter has added four new stars to the saxophone universe. The series includes an alto, tenor, baritone and, most recently, a soprano (model number 847SG).
The Jupiter 847SG Soprano Saxophone features a silver plated brass body with gold lacquered keys and an adjustable thumb rest, metal tone boosters, a forked high F and both high F# and G keys. It also features two Solid Sterling Silver necks – a straight and a curved for added versatility.
The comparison with top-of-the-line "brand name" professional horns costing more than twice as much is obvious and there is no question that at this price, the 847SG is a bargain.
Derek Craig, Jupiter's advertising director explained that their strategy for the 800 series was to carve a niche in the market by offering professional level features, performance and playability at a price that was affordable to advanced high school, college and professional players alike – they have succeeded.
Good ergonomics were a high priority when Jupiter designed the 800 series. Consequently, the palm keys are large and fit comfortably in the left hand, making technically challenging high notes easily accessible and the high F# key for the left hand is easy to reach.
The Jupiter's keys are designed for function and comfort, especially the slightly oversized low Eb, C, C#, B and Bb spatulas. A slightly rounded pearl on the Bb key aids rolling between B and Bb with the left index finger.
The 847SG Soprano Saxophone features a slightly larger bell. This along with the superb silver-plating make an important contribution towards the horn's more mellow sound. Other Pro features include metal tone boosters, a beautifully engraved bell and deluxe case.
The Jupiter soprano is a professional level instrument that delivers the features and tone of a top-of-the-line saxophone at less than half the price.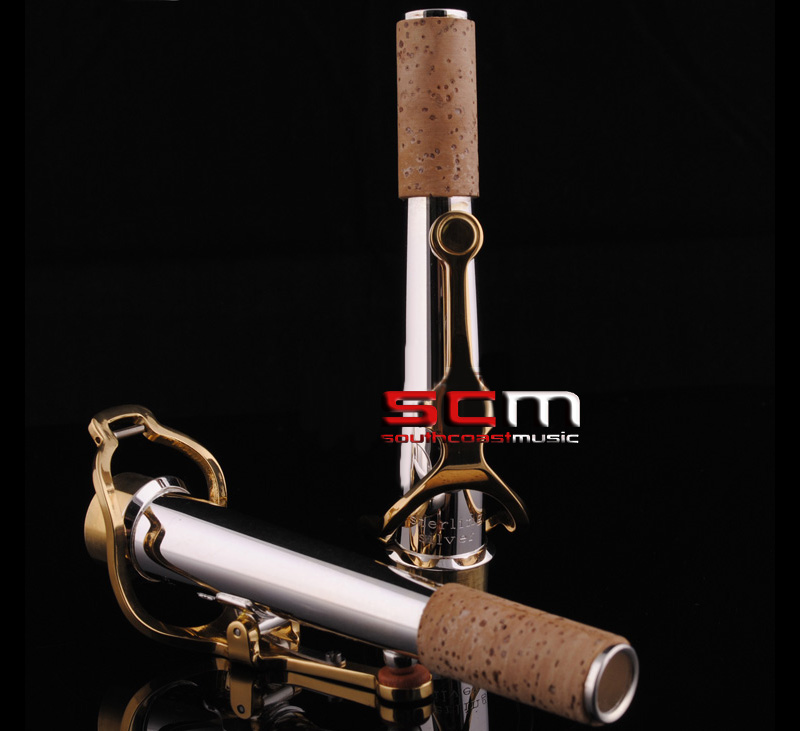 • Level: Professional
• Key: Bb
• Neck: Two necks (one straight, one curved)
• Neck Material: Solid Sterling Silver
• Body Material: Silver Plated Yellow Brass
• Key Material: Yellow Brass
• Range Up to: High G
• Auxiliary Keys: Front F, tilting G#-Bb spatula
• Springs: Blue steel
• Pads: Leather
• Resonators: Metal
• Includes: Case, mouthpiece, ligature, cap, and care products
• Crafted in: Taiwan
• Warranty: Five Years