Ibanez TS9B Bass Tube Screamer
made in Japan
The Ibanez Tube Screamer is a guitar overdrive pedal that has achieved certified "legend" status but why should guitarists have all the fun?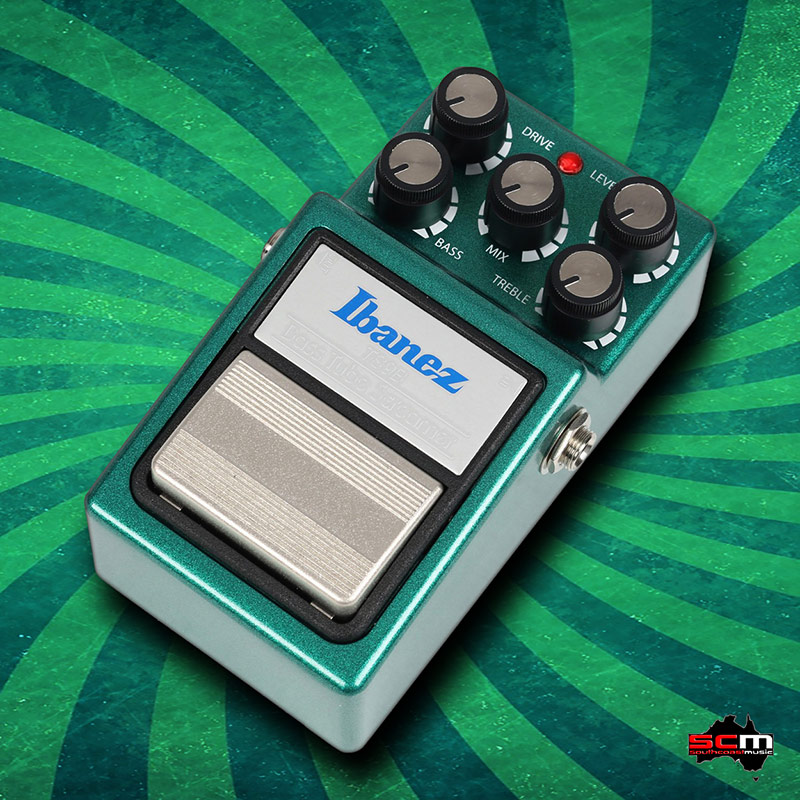 Ibanez have plumbed the depths of musical imagination and now Christmas has come for Bass players too!
Enter the TS9B, a clever variation of the famed TS9 that Ibanez has re-voiced for Bass players delivering organic low-end growl and modified for even more tonal control.
Ibanez have designed the Bass Tube Screamer to be great sounding and easy to use. The TS9B's five knobs provide sensible sonic modification with controls for Level, Gain, Bass, Treble and Mix. The single Tone knob employed on the original TS9 has been divided into two separate EQ controls for the TS9B.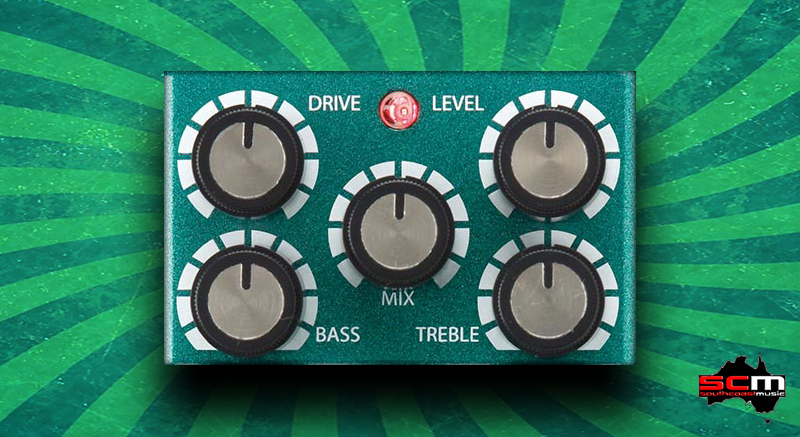 The pedal sits on a thick, cushioned rubber pad, with access to the 9V battery door. Inside is the quality that Ibanez are famous for with a pristine, all-analogue circuit with well-soldered connections.
Tube Screamers are famous for their touch sensitivity, which helps to deliver their legendary "tube amp" like response. The TS9B delivers the same with ball shaking aplomb – dig into the strings with the Mix and Gain knobs turned up to take your tone from a gentle purr to a thunderous growl.
The Mix control along with the individual bass and treble controls allow you to sculpt tones that will cut trough a dense mix while retaining as much of your clean tone, low end and high frequencies as you want.
The TS9B is equipped with controls that allow bassists to preserve the low-end frequencies they need, while still maintaining the feel and tone of the original Tube Screamer. Experimenting with the mix and tone controls allows for a limitless number of sounds and textures. Players can go from just "a little bit of grit" to "full-on" overdrive and everything in-between.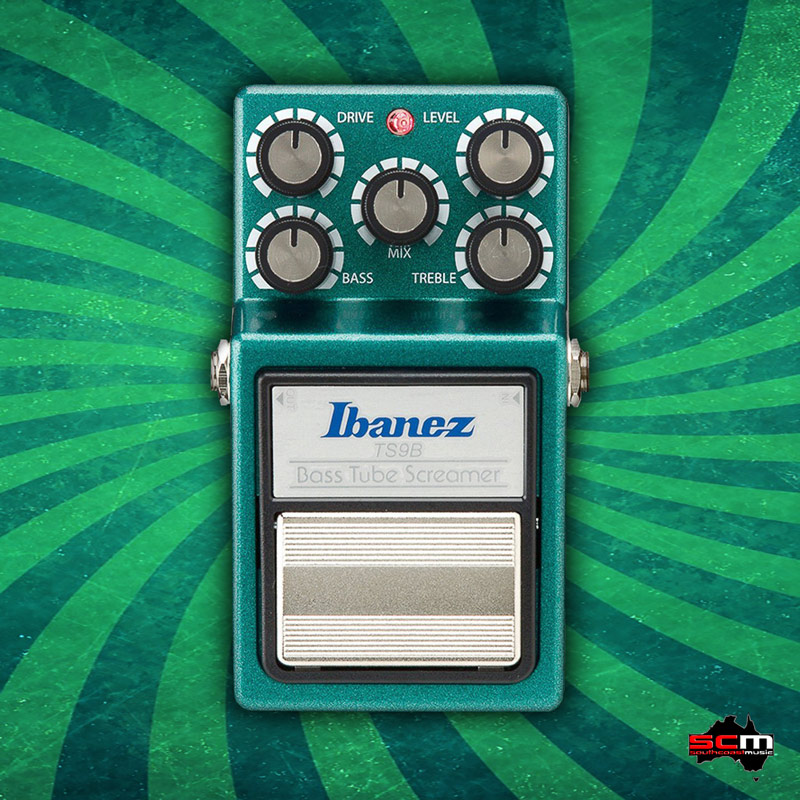 Used as a light overdrive, the TS9B nails the tone of a tube amp just as it starts to break up.
No matter how hard you drive the TS9B though, the integrity and articulation of the fundamental note remains – very important when you are holding down the groove.
If you are a dynamic player you will love the TS9B – the overall tone is powerful with a broad dynamic range and it may just be what you have been waiting for!
•Drive, Mix, Bass, Treble and Level controls
•Required Current: 10mA@9V
•Power Supply: One 9 volt battery (006P) or external AC adapter (Use only DC 9V (Center-negative))