IBANEZ B50 FIVE STRING BANJO in IBANEZ BJC BANJO CASE with PRO-SCM SETUP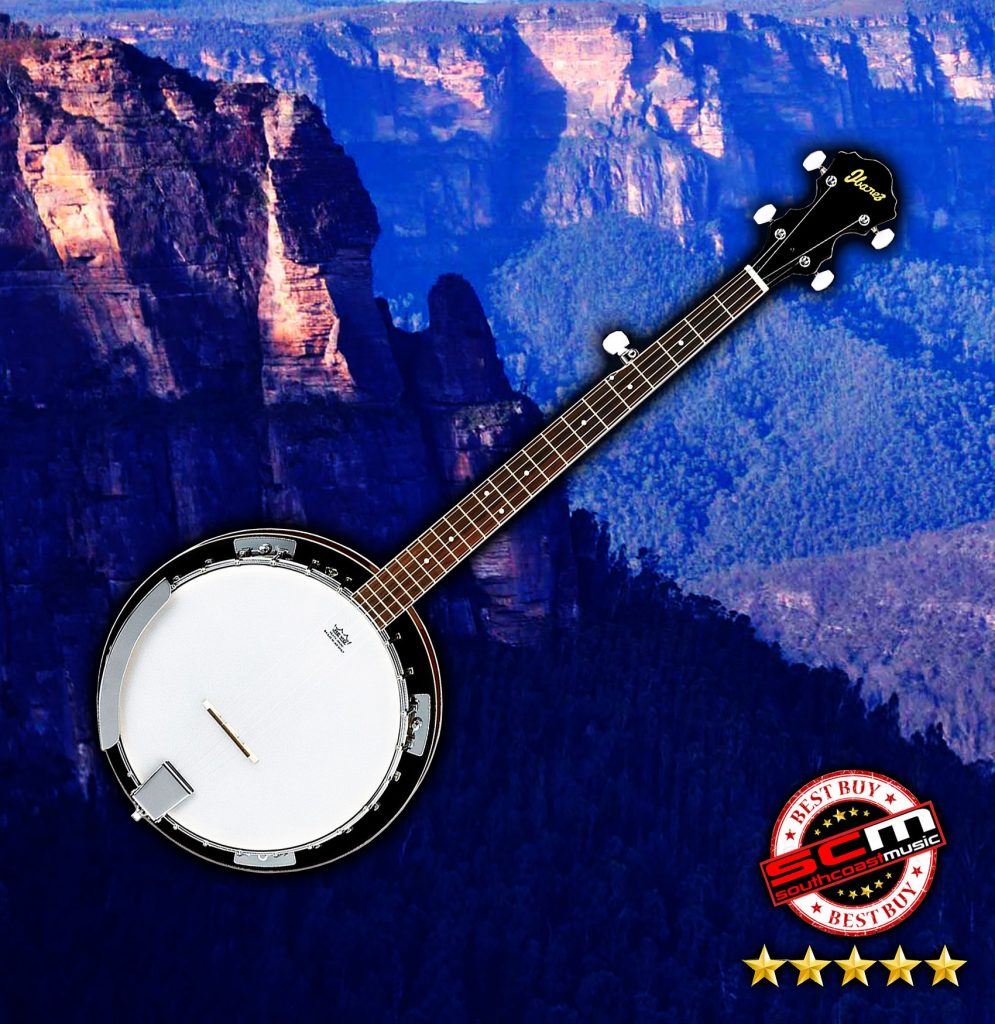 It's been more than three decades since Ibanez was in the banjo business, but they're back with a bang! Old-timers may recall Ibanez was quite enamored with banjo-building, having even collaborated on an artist signature model with the late great Earl Scruggs. As we all know, times change and Ibanez have, after years of prompting by diehard fans, thrown their hat back into the ring.
All the Ibanez hallmarks are there, quality materials, great construction and superb sound – all at a price that won't break the bank.
The Ibanez B50 is a sweet 5-string closed-back banjo which, combined with a PRO-SCM setup will ready to play right out of the box! If you're a beginner or simply returning to the instrument, it doesn't get much better than this.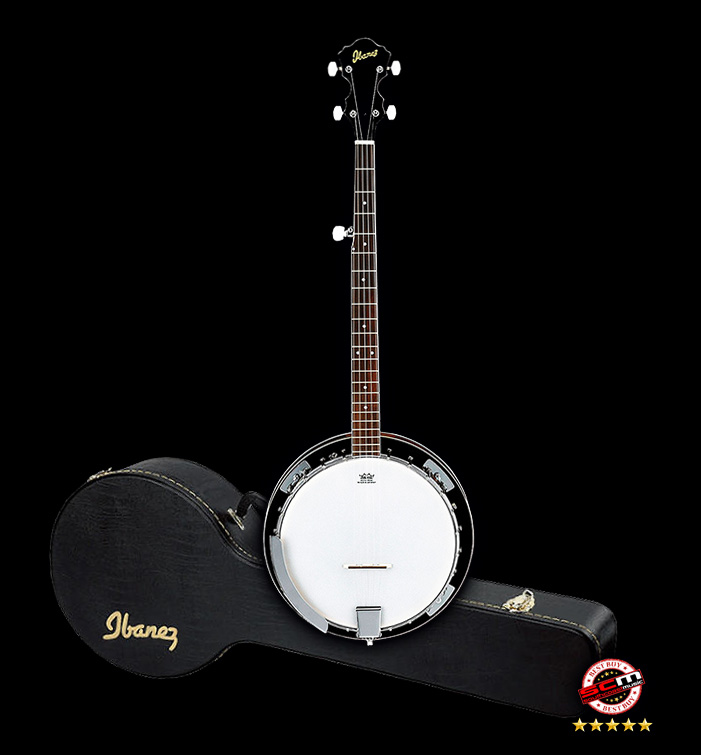 IBANEZ B50 BANJO SPECIFICATIONS:
o Banjo Style: 5 string banjo
o Co-ordinator Rod: single
o Rim (Pot) Material: Mahogany
o Resonator Material: Mahogany
o Neck Material: Mahogany
o Fretboard Material: Rosewood
o Resonator binding colour: Ivory
o Tuning machines: Chrome covered banjo tuners
o Number of frets: 22 Nickel Silver frets
o Strap button location: Shoulder and Body end
o Armrest: Yes
o Armrest Finish: Chrome
o Bridge Material: Rosewood & Maple
o Tailpiece Finish: Chrome
o Finish: Gloss
o Warranty: One Year
o Case: IBANEZ BJC Hard Case included!
IBANEZ B50 BANJO NECK DIMENSIONS:
o Scale Length: 670mm
o a : Width at Nut 32mm
o b : Width at 12th 46mm
o c : Thickness at 1st 21mm
o d : Neck thickness at 7th 22mm
o Fretboard Radius: Flat