VOX MVX150H 150w Head and Laney Ironheart 2×12 Cab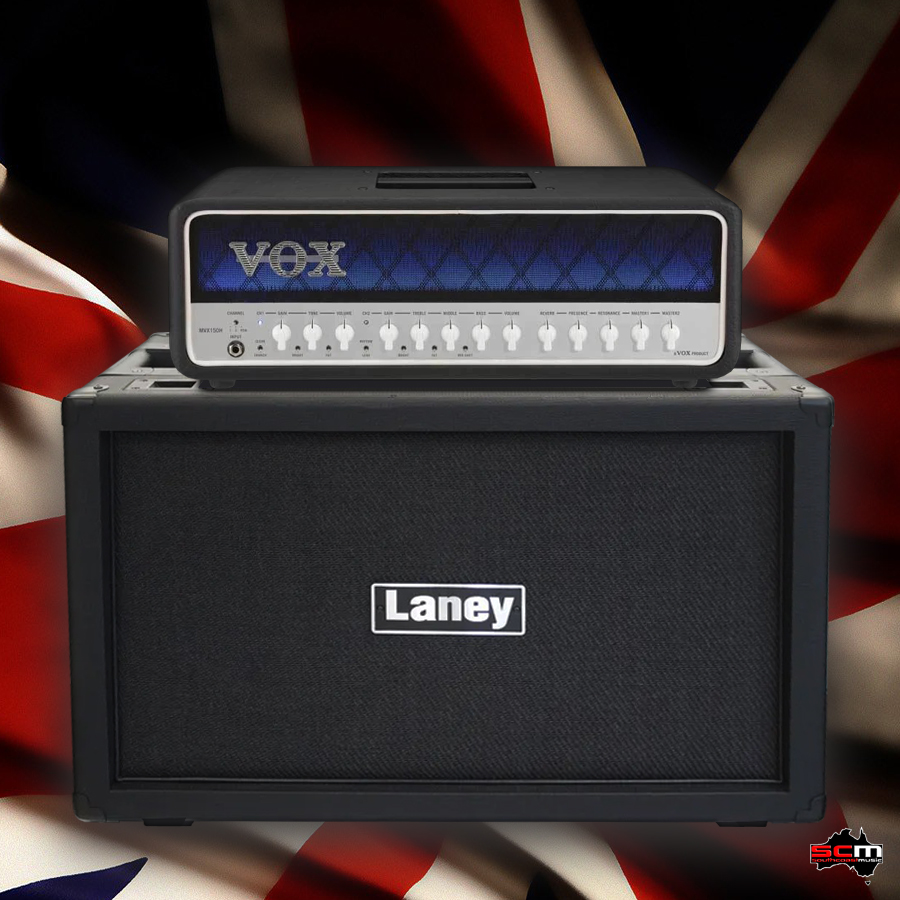 ONLY THREE SYSTEMS ARE AVAILABLE FOR IMMEDIATE SALE!
When the VOX MVX150H first arrived at southcoastmusic, we were so impressed by the sounds and versatility that all of our guitar playing staff bought one themselves!
While the VOX BC112-150 single 12″ cab is a great match for the MVX, we thought about a setup that could move more 'air' and deliver a bigger sonic punch. So, we combined the VOX MVX150 nu-tube Head with the Laney Ironheart IRT212 cab and were so blown away with the result that we have decided to share it!
The versatilty and tone of Vox's nu-tube powered head is well documented. It covers the widest range of musical styles with a sonic authority that is inspirational. The power output is completely variable which means that you can enjoy awesome nu-tube tones at ultra-low levels at home or in the studio then crank it up and let loose when you're on stage.
The Laney Ironheart cab is a great match for the MVX150 head. A pair of 12″ custom HH drivers mounted in a birch-ply cab translate the tones of the MVX beautifully. The cab can sound sweet and chimey and when required, deliver bone crushing sound decibels of power.
Truly a match made in heaven and we are even offering 12 months interest free terms through ZipPay.
… and by the way, we only have three packages for sale so its definitely first in best dressed!
You can read more about them here:
LANEY IRONHEART IRT212 2×12 Cabinet