Godin
Godin Progression Boutique USB – BLACK QUILT FINISH

RRP$1699
STOCKTAKE SALE PRICE…$899 DELIVERED!
Robert Godin is a perfectionist. Anyone that has played his superb guitars will attest to this fact.
In fact, Robert Godin has been building quality guitars since he founded the Godin company in 1972 in La Patrie, Quebec. An active owner of the company, Godin employs approximately six hundred workers in six different factories in North America and Robert Godin continues to design most of the guitars that go to production.
The Best amongst the Rest
Progression Boutique with USB
The Godin Progression Boutique USB is the next evolution of the single-coil guitar with a USB output and the added crunch of a Godin custom humbucker in the bridge. It features all the "slap & spank" you'll ever need, as well as extremely consistent volume output between the Godin GS-2 pickups and the unexpected power that you wouldn't expect from a single-coil guitar. The Progression combines a 25 1/2″ scale neck with the added snap of a rock maple neck along with the added bonus of the High-Definition Revoicer and the USB output for direct and easy computer access, making it ideal for recording.
H.D.R. High-Definition Revoicer
The H.D.R. revoices and augments the frequency range of each pickup and allows the player to go from passive to active pickups
with the simple push of a button.
Th H.D.R. provides extra bite, dynamic response and redefines the
character of each pickup. It's like having 2 sets of pickups in 1 guitar for 5 pure passive tones + 5 pure active tones.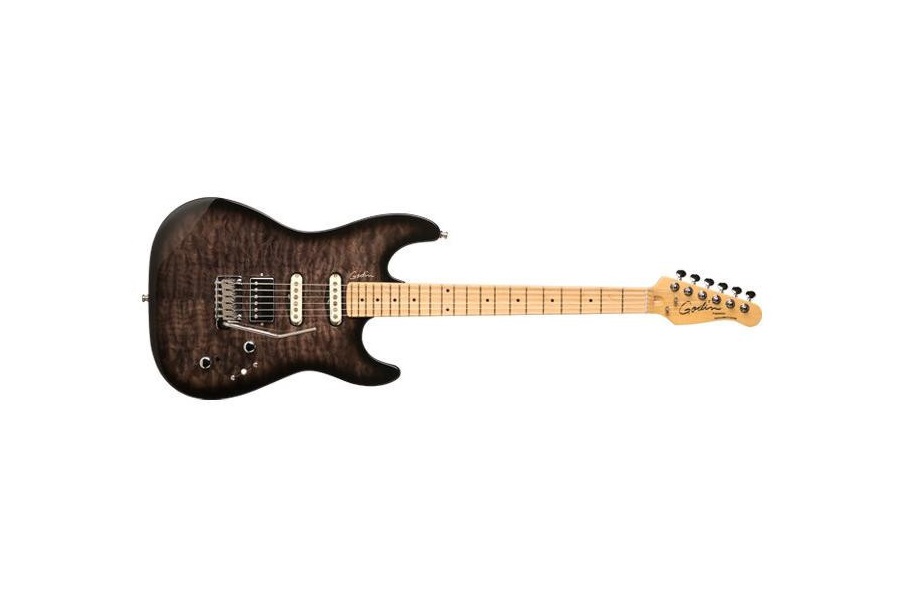 Specifications
Rock Maple neck
Maple Fingerboard
12″ fingerboard radius
25 1/2″ Scale
1 11/16″ nut width
Silver Leaf Maple body with poplar wings
2 X Godin GS-2 single coil pickups
1x Godin Custom Humbucker in bridge
1/4″ & USB output for direct computer access
Controls: 5-way switch, 1 x Volume, 1 x Tone,
1 x Godin High-Definition Revoicer (H.D.R.)
southcoastmusic is an authorised GODIN Dealer – Two Year Australian GODIN warranty applies.
This is a once in-a lifetime-opportunity to buy a North American Built Custom Shop Guitar at an Asian Guitar price!