GODIN 5th AVENUE CW KINGPIN II
ARCHTOP HOLLOWBODY ELECTRIC GUITAR
NATURAL SATIN FINISH
GODIN P90 PICKUPS
GODIN CASE INCLUDED
HANDCRAFTED IN CANADA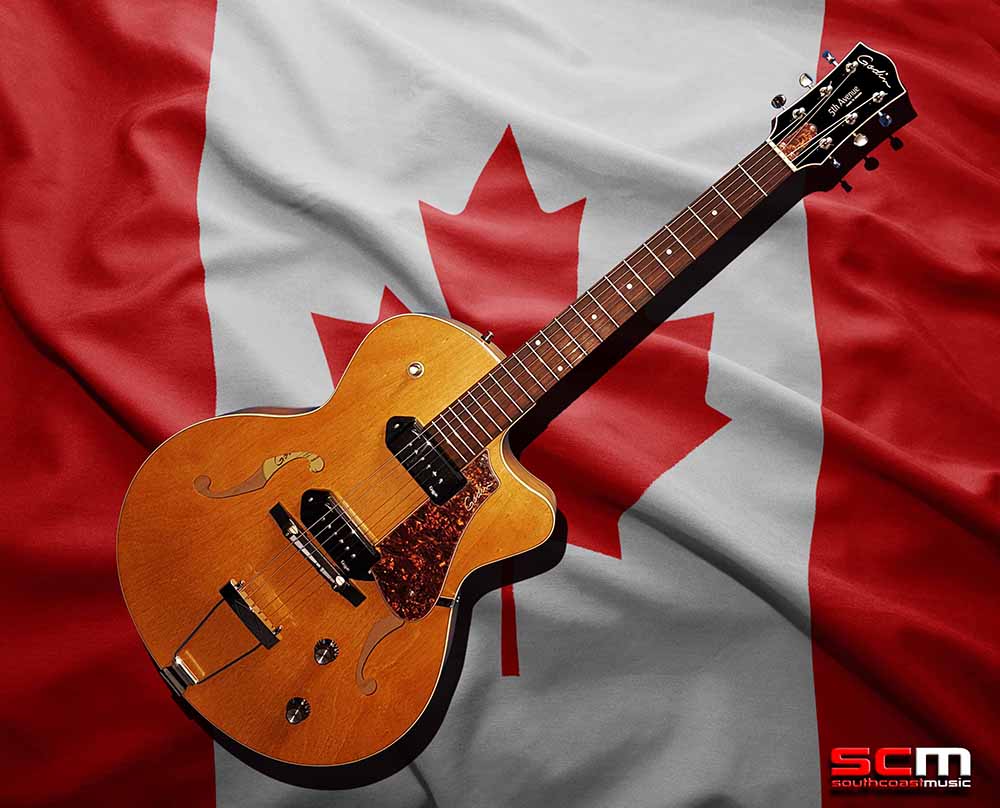 With the soul of a 1950's archtop, the Godin 5th Avenue CW Kingpin II Archtop Electric Guitar embodies that vintage vibe while delivering superb tone and modern playability. With more projection & volume in the low er mids than traditional archtop acoustic guitars, the dynamically rich tone of the 5th Avenue makes this sophisticated instrument a dream to play.
Thanks to the buying power of southcoastmusic, this Godin 5th Avenue CW Kingpin II makes the dream of owning a North American archtop guitar an affordable reality!
The roots of this magnificent archtop may be in Jazz and Swing but the Kingpin II cuts the mustard all the way to Country, Blues, Indie and Rock . . . and all the way back again! The 5th Avenue really delivers – both acoustically and electrically.

The Godin 5th Avenue CW Kingpin II Archtop features a hollow body design with a Venetian cutaway along with two Godin Kingpin P90 single-coil pickups delivering all that classic, vintage tone and more with presence, clarity and a little attitude thrown in for good measure!
The look is pure class with the rustic inspired beauty of its custom satin lacquer finish – the custom polished finish creates a gorgeous satin sheen reminiscent of the French polish of the 19th century. With its classic look and contemporary tones, the Godin 5th Avenue CW Kingpin II offers all of the benefits and playability of a modern hollow electric guitar.
The arched top, back and sides have all been handcrafted from Canadian Wild Cherry – a gorgeous tonewood prized for it dynamic response and projection.
The soft Venetian cutaway offers easy access all the way up the sweet-playing Canadian Silver Leaf Maple neck with its Indian Rosewood fingerboard.
Other premium features include an adjustable bridge, classic f-holes, contoured high-gloss headstock, floating pickguard and cream binding.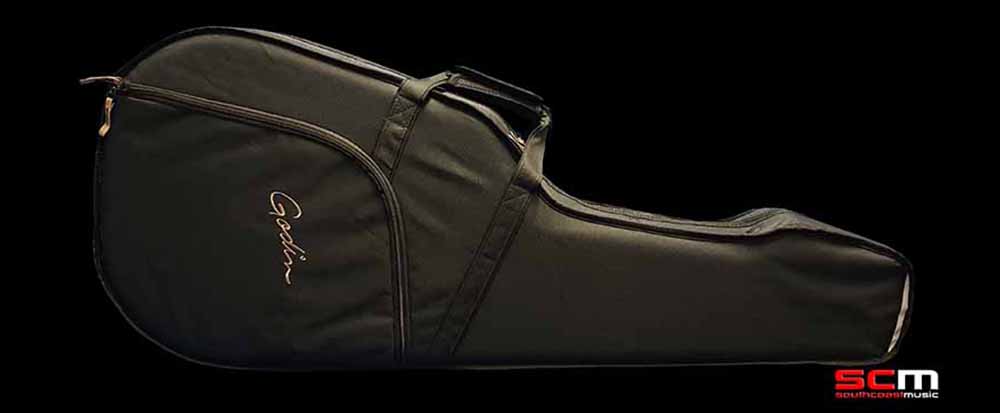 Since the early 1970s, Godin has been crafting pro-quality instruments loaded with innovations. Whether you're a session pro or a re-creational player, Godin has a guitar built to suit you perfectly.
You'll love the clean lines, exceptionally comfortable playing feel, and exquisite tone you get from a Godin guitar. Godin delivers it all: classic craftsmanship, modern features and amazing tonality.
This is your chance to get your hands on a hand crafted, pro-quality North American guitar at an unrepeatable price!
Just to ensure the optimum playing experience, we have included a PRO-SCM setup at no extra cost!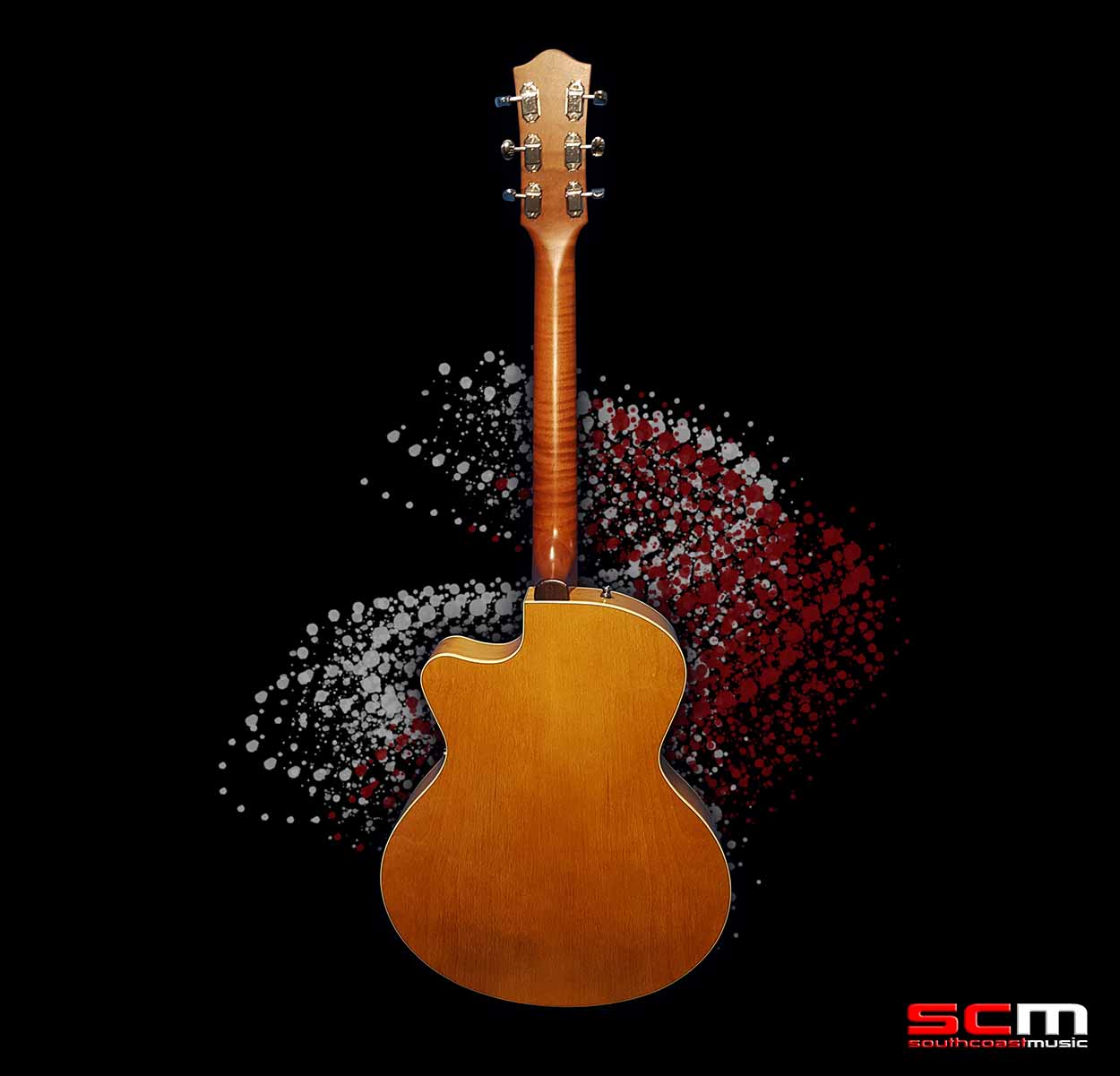 Godin 5th Avenue CW Kingpin II Archtop Guitar Features and Specifications:
• Finish: Natural Satin Lacquer
• Archtop hollowbody electric guitar
• Canadian Wild Cherry archtop
• Canadian Wild Cherry back and sides
• Canadian Silver Leaf Maple neck
• Contoured high-gloss black headstock
• Custom polished finish
• Indian Rosewood fingerboard
• Adjustable TUSQ bridge by Graphtech
• Cream binding
• 2 x Godin Kingpin P-90 single-coil pickups
• 3-way toggle switch, 1 x volume, 1 x tone
• 16″ fingerboard radius
• 24.84″ scale
• 1.72″ nut width
• Pro-SCM setup included
• Hardshell case included
• TWO Year Warranty
Buy with confidence! southcoastmusic is an authorised Godin Dealer.