PROTECTION RACKET
PR627904 FRENCH HORN PROFESSIONAL GIG BAG
Nothing else comes close when it comes to the design and construction of Protection Racket cases and gig bags.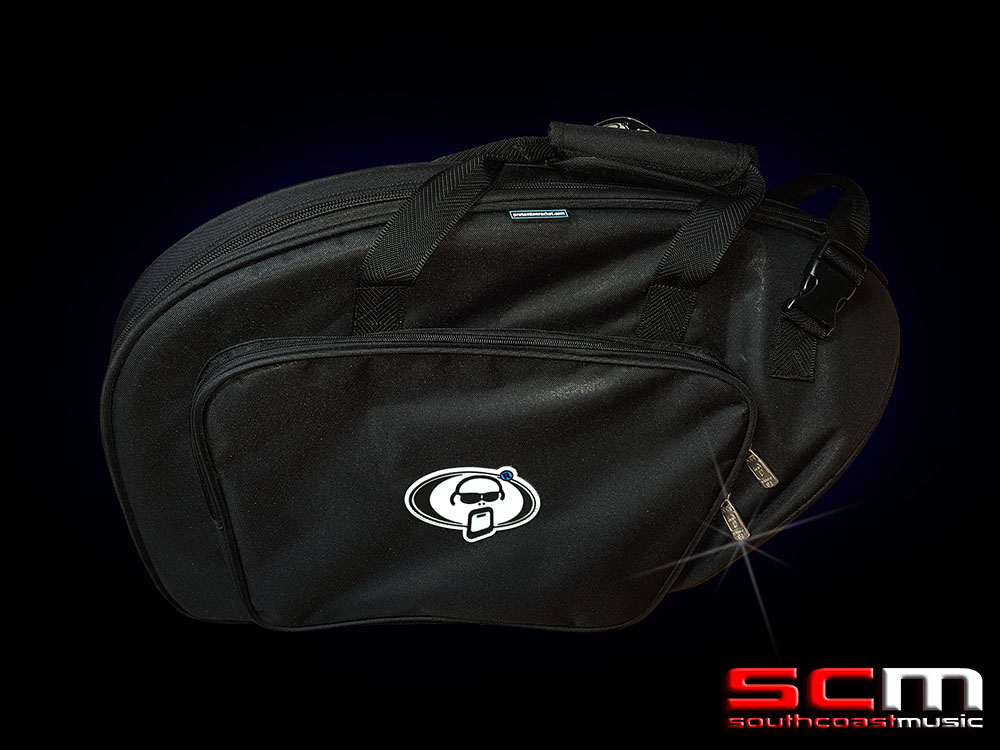 This padded French Horn Gig Bag has been designed with the professional French Horn player in mind. That said, it's price puts it within reach of students too – offering professional quality protection for their precious cargo without breaking the bank – or their backs!
The material quality is superb – high abrasion resistance 600 denier polyester that won't fade, crack or shrink. Your French Horn Gig Bag provides 100% water-proof high stability in extreme climatic conditions and it looks very classy in black!
A lot of thought, experience and rigorous testing goes into every case. From concept to design and finally on to production can take up to 18 months and every case is put through its paces by Team Protection Racket. By the time it reaches southcoastmusic, we have 100% confidence in its performance. For design, quality, reliability, choice and confidence, nothing comes close.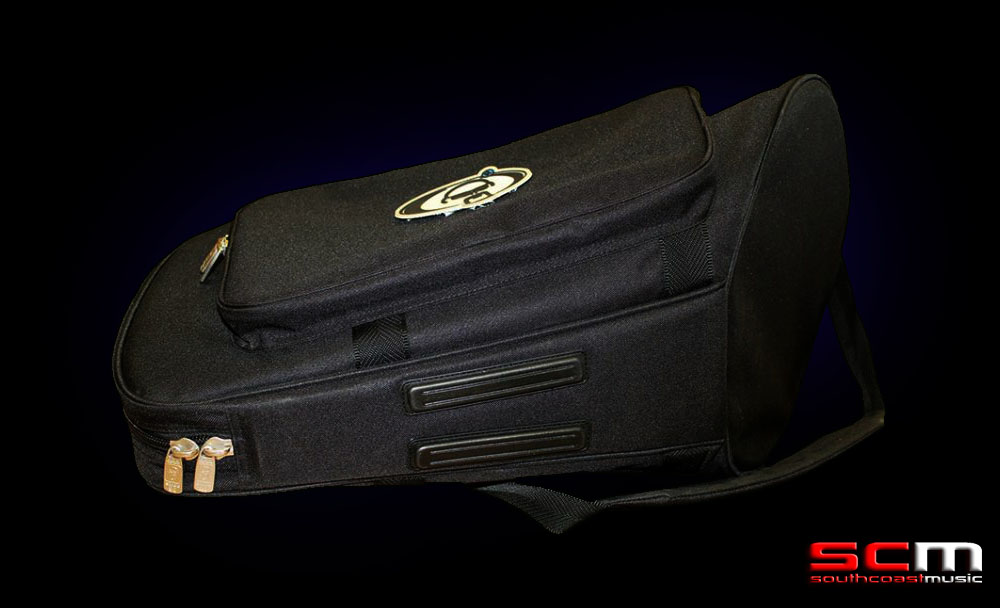 The Webbing Handles & Seams feature a massive 1,500 kg break strength giving enormous load carrying capacity. Handles Vertically Mounted on Seam: Both handle and seams are doubly secure by the former being stitched to 1,500 kilo breaking strength webbing, rather than to the body of the case.
Satin finished nickel plated steel zip pulleys are beautifully finished and embossed with the Protection Racket Man. Interlocking so you can padlock them together for extra security and peace of mind on your travels. Totally rust proof and indestructible.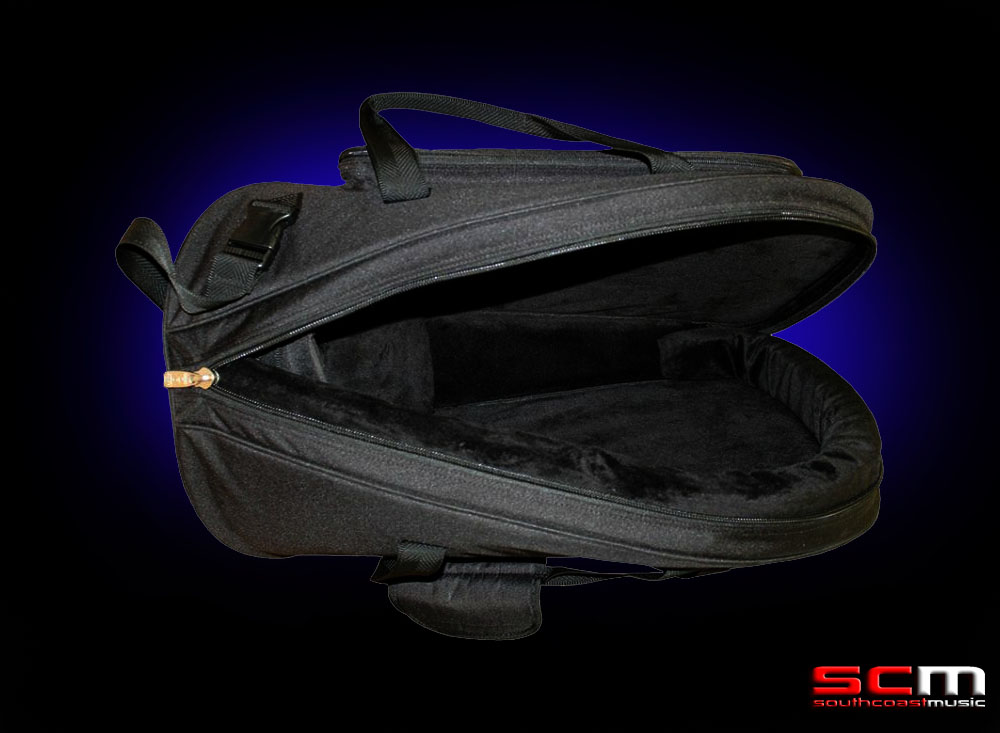 The Plush lining is of the highest quality and won't scratch your instrument.
Heavy duty nylon spiral chain, indestructible, shower proof, rot proof! The Stitching Thread: Bonded nylon that doesn't deteriorate and holds the case together even if an area of stitching is breached. Double Stitching: To first complete the wall and two ends separately and then to join them together giving twice the security at the corners and edges for greater protection and durability.
On a case by case basis – this is the best!
(PR627904)