If you are reading this then we have a hunch that you may just know what is on offer here…and its in stock (of course it is…this is SCM!)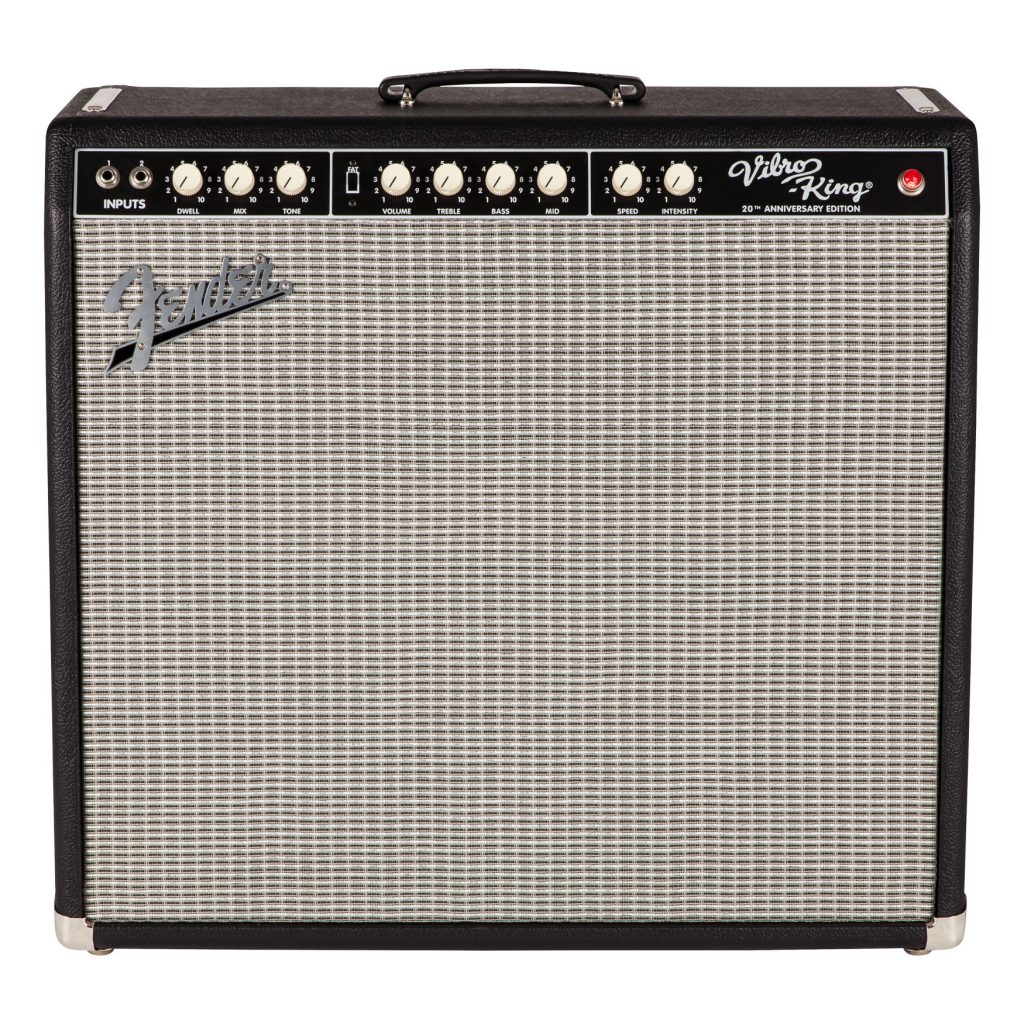 This is the Fender Vibro-King™ Custom Shop Electric Guitar Amplifier – the pinnacle of Fender's Valve Amplifier technology.
Fender first introduced the Vibro-King™ in 1993 and the excitement continues to this day.
With the introduction of the first Vibro-King, Fender made it clear that they had made a return to a great hand-wired amp tradition that they had begun in the 1950's and was at that time being emulated by an ever increasing number of "boutique" guitar amp manufacturers. The top of the tree in Fender Guitar Amplifiers, the Vibro-King remains a hand built, Custom Shop guitar amplifier par excellence and a tone machine without peer.
Since its introduction more than two decades ago, guitarists and amplifier aficionados everywhere have prized the enduringly classic Vibro-King™ as one of the most touch-sensitive amps ever, possessing a sparkling-clean shimmer at lower volumes and powerfully thick overdrive when cranked up.
To celebrate those two decades of superlative tone, Fender built the 20th Anniversary Vibro-King™.
A painstaking collaboration between Fender and Jensen®, the 20th Anniversary Vibro-King™ was built purely to specification regardless of cost.
Featuring completely hand wired circuitry, premium valves, custom Schumacher® transformers along with a trio of Alnico Jensen 10″ speakers, the 20th Anniversary Vibro-King™ is a once-in-a-lifetime purchase. Regardless of the style of music you play, utilising the 20th Anniversary Vibro-King™ as the basis of your guitar tone is possibly the best move you will ever make.
Other bespoke appointments include a finger-jointed solid Premium European Birch ply cabinet that enhances resonance. A Fender Amp Cover is also included.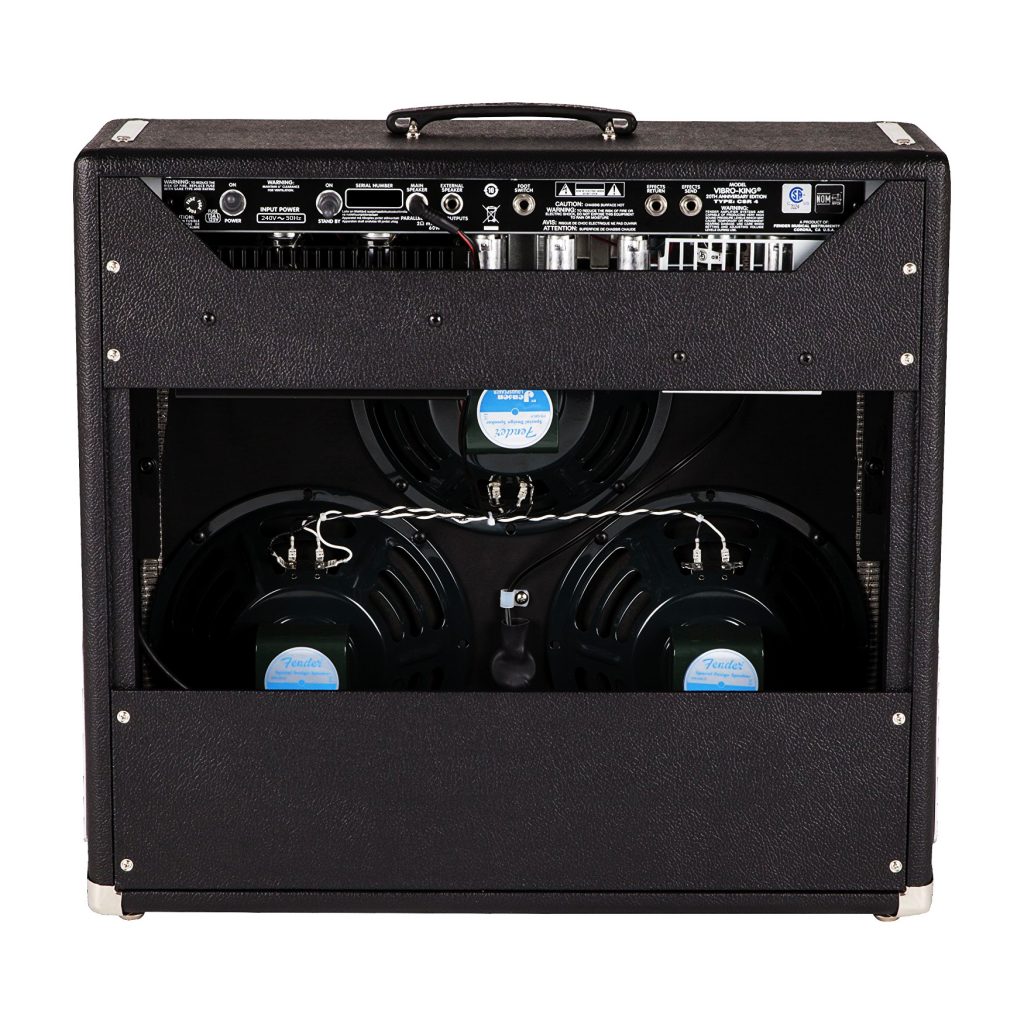 Fender 20th Anniversary Vibro-King™ Specifications:
SKU: 8110003020
Series: Custom Shop Hand Built Amplification
Electronics: All-valve hand-wired circuitry on eyelet board
Transformers: Custom transformers by Schumacher®
Valves: Matched pair of Groove Tubes® 6L6 output Valves
Controls: Pre-Gain '63-Style Fender® Reverb: Dwell, Mix, Tone. Fat Switch. Volume, Treble, Bass, Mid. Vibrato: Speed, Intensity
Reverb: Pre-gain '63-style Fender reverb with dwell, mix and tone controls (go from mellow to intense "crashing" reverb effect)
Tremelo: Tube vibrato (tremolo)
Footswitch: included two-button footswitch for selecting vibrato and FAT boost
Speakers: 3 x 10″ Fender® Special Design Alnico P10R-F Speakers by Jensen®
Cabinet Material: Solid Finger-Jointed Premium Birch Ply Cabinet
Colour: Black
Stand: Fender chrome tilt-back legs
Cover: Fitted Cover Included
Amplifier Dimensions: H57.56cm (22.66″) x L26.7cm (10.5″) x W63.2cm (24.88″)
Amplifier Weight: 32.65kg (72 lbs.)