Ernie Ball VP Jr Volume Pedal 250K – The Perfect Volume Pedal for Passive Instruments!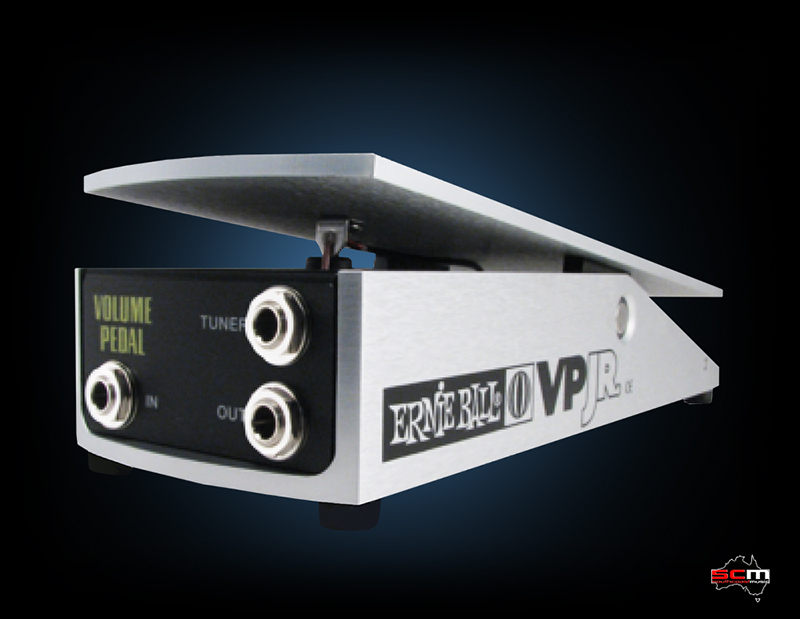 Here's a critical addition to your pedalboard that's often overlooked . . . a great volume pedal. Plug into Ernie Ball's fantastic and pedalboard-friendly VP Jr 250K volume pedal and find out just how expressive your playing can be!
Bring pedal steel-style swells to your performances. Keep your guitar at just the right volume for different parts of songs – control feedback. You'll love what this amazingly smooth pedal does for your setup.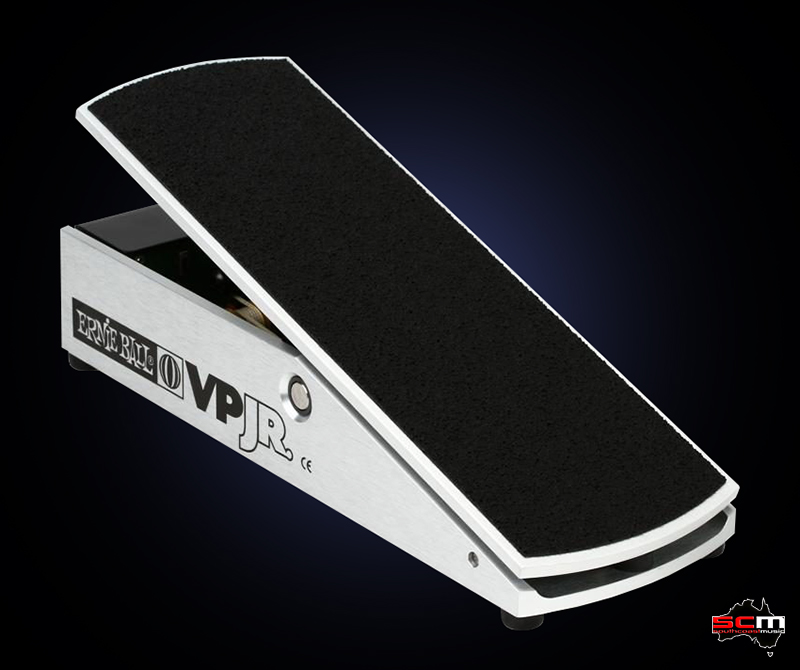 One thing important fact about this Ernie Ball VP Jr volume pedal is that there are many incredible guitarists who swear by it and say that by far it's the best volume pedal they've ever owned. We tend to agree.
Tuner Output
The Ernie Ball VP Jr is a passive volume pedal that gives you 100% control of your volume. You can also plug your tuner into it so when you've backed off the volume, you can still tune up – silently.
Slip Proof Surface
The Ernie Ball VP Jr is built like a tank and is really sturdy. The footpad is absolutely slip-proof with a sandpaper-like surface to ensure that your foot won't slide off. The Ernie Ball VP Jr is good enough to earn some space on your pedalboard!
250K Potentiometer Designed for Passive Instruments
The VP Jr 250K is perfect for passive instruments, and it even includes an internal Micro Taper switch that lets you choose how it responds to your foot. It's tour tough too, the rugged VP Jr 250K is built to perform flawlessly over the long haul.
Battery or Optional AC Power
The VP Jr 250K comes supplied with a 9V Battery. The Ernie Ball MVP pedal may also be powered by an optional 9VDC, 100mA adapter (not included).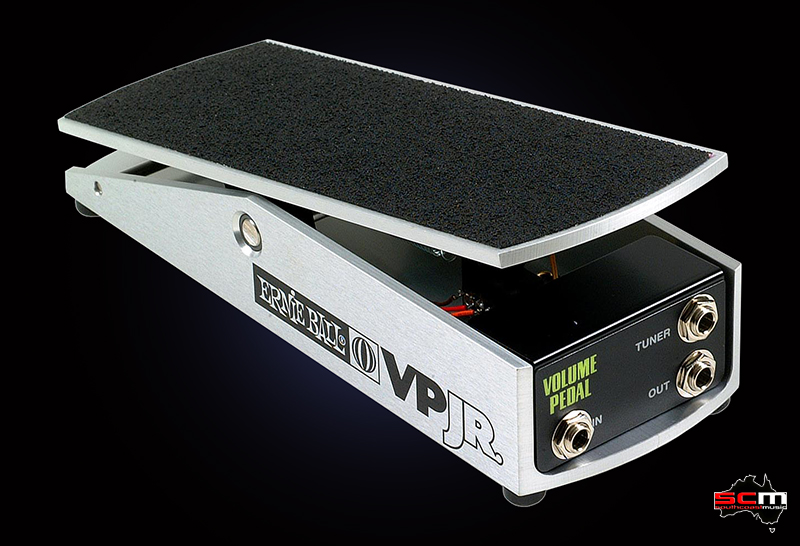 Ernie Ball VP Jr Volume Pedal Features & Specifications:
• Potentiometer's 250k ohm resistance is perfect for passive instruments
• Smooth Operation
• Rugged Construction
• Stainless Steel Pivot Shaft and Springs, Kevlar cable
• Highest Quality Components
• Micro Taper switch lets you choose between two different swell rates
• Tuner Output
• Dimensions: H6cm (2-3/8″) x W9cm (3.5″) x L25.5cm (10″)
• Weight: 1020g