EPIPHONE EB3 ELECTRIC BASS GUITAR – The SG BASS GUITAR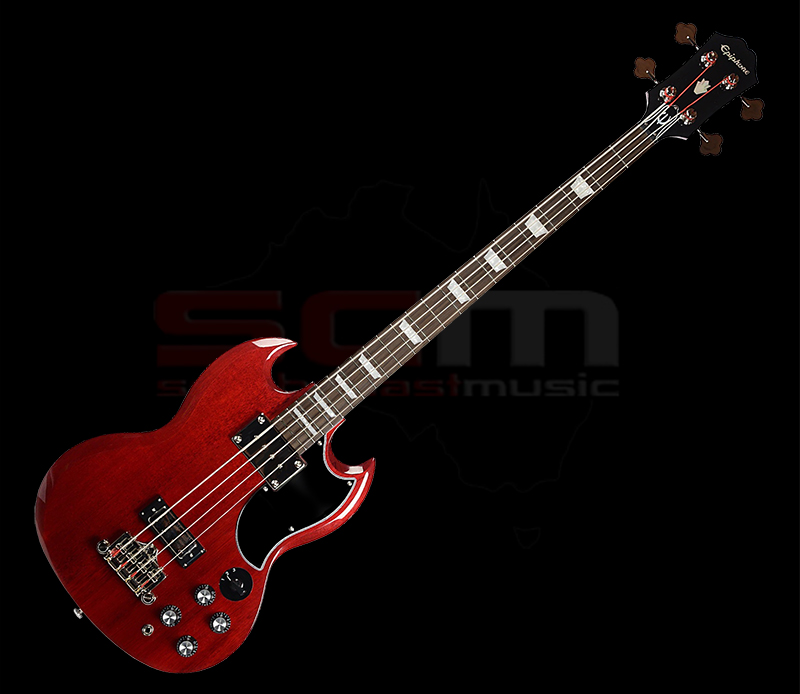 It seems incredible in hindsight but in the early 1960s, the Kalamazoo factory, home to both Epiphone and Gibson instruments, ceased production of the Les Paul guitar and in its place, created the "SG" design.
As it so often does, this change in guitar design also influenced bass design, too and with the Les Paul out of the picture, the SG took over.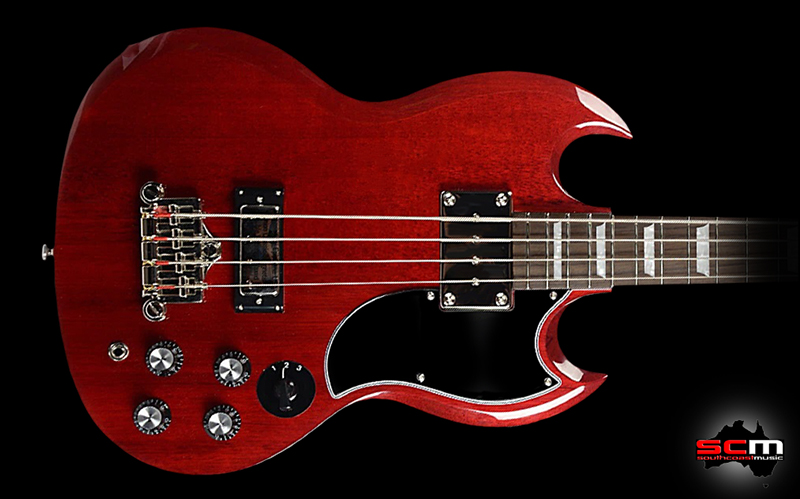 The classic SG bass of that Kalamazoo era was the EB-3 and it quickly became one of the most sought after and distinctive basses of the time with some of the biggest players making rock history on their SG style EB3s…
• John Entwistle – The Who
• Trevor Bolder – David Bowie's Spiders from Mars band
• Jack Bruce – Cream
• Glenn Cornick – Jethro Tull
• Aussie Bob Daisley – Ozzy Osbourne's Blizzard of Ozz and many other albums
• Andy Fraser – Free
• Jermaine Jackson – the Jackson 5
• Jim Lea – Slade
• Pete Quaife – The Kinks 1966-1969 replaced by John Dalton
• Mike Watt – Minutemen and fIREHOSE
• Chris White – The Zombies
• Bill Wyman – The Rolling Stones
• Doug Yule – The Velvet Underground
This is the Epiphone EB-3, a stunning recreation of the vintage marvel with all the tone and feel of the original without the vintage price tag and vintage problems.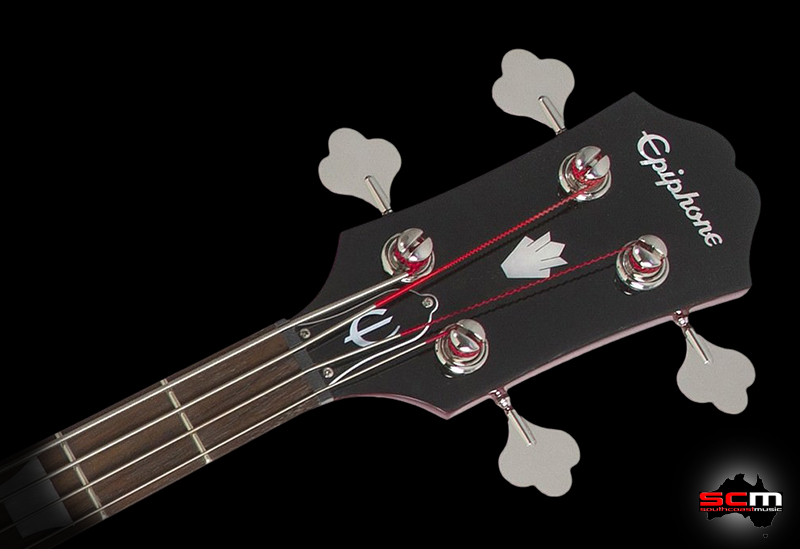 Epiphone EB-3 Specifications:
• Finish: Translucent Cherry Gloss
• Body Material: Mahogany
• Neck Material: Mahogany, glued-in
• Neck Profile: SlimTaper™ "D"
• Scale Length: 34″ scale
• Fretboard material: Pau Ferro
• Fretboard Position Markers: Perloid Trapezoidal Inlays
• Nut Width: 1.65″
• Neck Pickup: Sidewinder Humbucker
• Bridge Pickup: NYT Bass Mini Humbucker
• Hardware Finish: Nickel
Our Pro-SCM setup includes:
Check that the action meets factory or your specifications
Check and rectify any buzzing, intonation or playability issues
Check and adjust the nut and bridge string heights
Hand roll the fret ends to deburr the sharp edges and polish the frets
Test electronics, pots and switches for correct function
Inspect instrument construction and condition of the strings
Tune to pitch
As a paid service this setup can easily cost $200 or more – it's included in our price.
Now, that's real value!