Eddy Finn Banjolele EF-BU2 Concert Banjo Ukulele Closed Back with GigBag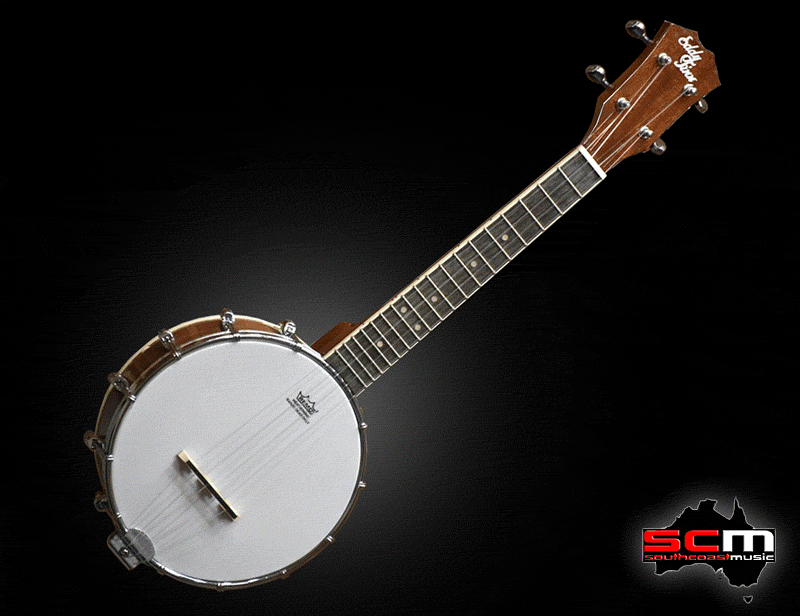 Banjo Ukuleles – also known as Banjoleles came about around the turn of the last century. The ukulele was already a popular instrument with vaudeville performers but it simply wasn't loud enough. Enter the Banjo Ukulele and the rest is (a much louder) history!
The Eddy Finn EF-BU2 Banjo Ukulele combines the small scale, tuning and playing style of a ukulele with the construction and distinctive tone of a banjo along with more volume.
If you want to be heard above the rest of the group or need to take a solo, the Eddy Finn will deliver with a snappy percussive attack that's on the complete opposite tonal spectrum of a standard Ukulele.
Featuring a tuneable REMO head and a Rosewood tipped Maple bridge, with our comprehensive Pro-SCM professional setup, this banjolele really delivers the goods in a way no other instrument can. It's true…nothing else sounds quite like a banjo Ukulele!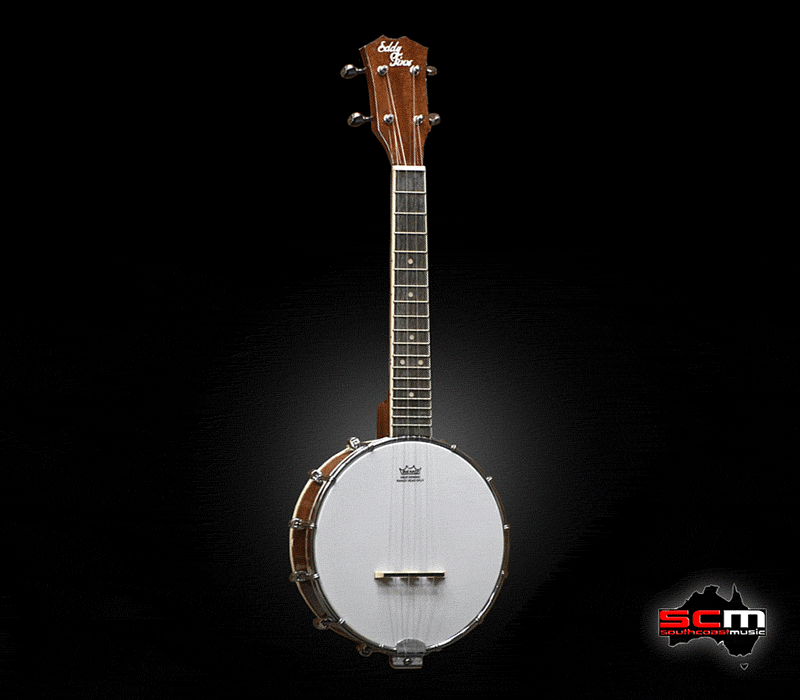 Eddy Finn EF-BU2 Closed Back Concert Banjo Ukulele specifications:
• Model:EF-BU2
• UPC 610256559933
​• Size: Concert
• Rim Material: Walnut
• Resonator Material: Walnut
• Head: Remo UT
• Adjustment: Single coordinator rod
• Number of Brackets: 12
• Neck Material: Walnut
• Fingerboard Material: Rosewood
• Fingerboard Position Markers: Mother-of-Pearl inlays
• Bridge Material: Maple with Rosewood Cap
• Fret Material: Nickel Silver
• Finish: Satin
• Binding: Single Ply Cream
• Overall Length: 23.75″
• Scale Length: 15.5″
• Body Length: 8″
• Body Width: 8.5″
• Body Depth: 3″
• Neck Width: 1.5″
• Tuners: Open Gear
• Nut Material: Bone
• Gig Bag: Included
• Setup: Pro-SCM professional setup
• Warranty: 3 Year Warranty